WELCOME TO THE HOMEPAGE OF THE CBL STUDENT COMMITTEE
The Committee comprises graduate and JD students interested in business law. With the support of the Centre, students come up with ideas for events and other ways to engage the business law community at the Allard School of Law. 
OUR INAUGURAL EVENT
Squaring the Circle: How to Practice Business Law for Idealists and Realists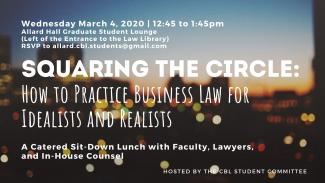 On March 12, the committee held this conversation about opportunities and obstacles associated with combining "idealistic" values and a career in business law. When law students consider a career in business law, they are confronted with many (mis-)conceptions including the suggestion that the practice of business law and certain ethical values are opposed to each other. In a relaxed atmosphere, the committee learned about more nuanced perspectives. Business lawyers and faculty members were eager to talk about incorporating ethical considerations into legal practice, and discussions revolved around corporate social responsibility, human rights, reconciliation, inclusiveness & equality, sustainability, data privacy, and more.
This event took place over a sit-down lunch.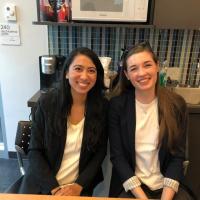 OUR STUDENTS
Led by:
Dominika Wiesner, PhD Candidate
PhD candidate Dominika Wiesner was recently named a Bertram Scholar for her research in highlighting the importance of effective boards in enabling good decision-making and improved functioning of public & private institutions. Her research also looked at  the role of corporate governance in enabling positive societal impacts through a Canadian lens. 
Last Updated 2019
Graduate Students
Abhirup chopra, LLM CL STUDENT
Abhirup is an LL.M. (CL) Candidate at Allard Law and leads the Law and Technology Sub-Committee at the Centre for Business Law. 
Before this, he studied law at Sheffield Law School in the UK and worked as a Trainee Associate at a national law firm in India, where he developed an interest in business and technology. Abhirup believes that corporate counsel must act as a coach, advisor and strategist embracing their companies must innovative plans by understanding the technology behind the business. 
Abhirup is excited to engage with the CBL Committee. Apart from work, he plays basketball, badminton and the piano. 
Andrew Luesley, PhD Candidate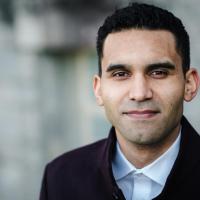 Andrew is a Canadian legal scholar pursuing doctoral studies at Allard Law. His doctoral research programme is in the area of Law & Technology with a focus on Blockchain and Private Commercial Law. His research seeks to answer how common law and equitable tools can be used to provide compensation to victims of fraud effectuated using smart contracts. 
Last Updated 2019
Daniel Guedes, LLM CL Student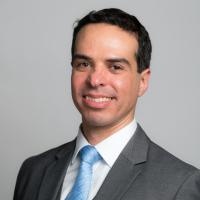 Daniel is an LLM (Common Law) student at Allard Law. He has an LLB degree from the Federal University of Pernambuco, Brazil, and an MA in political science from Simon Fraser University. He is interested in the intersection between business law and environmental law, particularly on issues of sustainable development and corporate social responsibility, and he has done extensive graduate-level research on the importance of Canadian investment in Latin America's natural resources sector. Daniel believes in the importance of business law as an instrument to shape a more prosperous and sustainable economy, and in the pivotal role of corporations to achieve sustainability goals and to improve the general level of social well-being.
Last Updated 2019
Edward Hall, LLM Tax Student
Edward is a part-time graduate student pursuing his LLM in Taxation. He is currently the Tax Director at STEMCELL Technologies, Canada's largest biotechnology company with products used by scientists to develop the next generation of medical treatments for diseases such as Alzheimer's, Cancer, ALS and HIV. Edward is interested in how business and tax law shape corporate and personal behaviour to provide positive societal outcomes.
Last Updated 2019
Natalie Chan, LLM CL Student
Natalie started her LLM (Common Law) in September 2019 at the Allard School of Law. She completed her undergraduate degree in law at the City University of Hong Kong. Having previously studied and worked in what is deemed to be the global commercial hub of Asia, she is particularly interested in pursuing a legal career in business and commercial law. She is also particularly interested in the international business relations between Canada and the Asia-Pacific region. Natalie also serves as an executive committee member of the Graduate Law Students' Society at Allard Hall.
Last Updated 2019
Oludolapo Makinde, PhD Student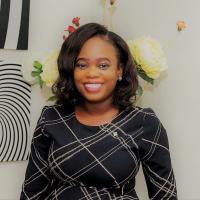 Oludolapo is a doctoral student at the Allard School of Law and a Nigerian-trained corporate lawyer. Her current research lies at the intersection of corporate governance, artificial intelligence and anti-corruption law. She also obtained her LLM degree at Allard Law, and her research involved a comparative analysis of the Nigerian and Canadian corporate governance frameworks. Prior to pursuing graduate studies, she functioned as a Legal Associate at Kenna Partners, a leading law firm in Nigeria, and provided corporate governance advisory services to the firm's clients. 
Last Updated 2019
Tayo Olarewaju, PhD Student
Temitope Onifade, PhD Student, International Doctoral Fellow and Vanier Scholar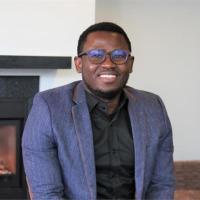 Living and working in the "Niger Delta Area," notorious for environmental pollution, resource violence and human rights abuse, was Temitope Onifade's opportunity to learn how states and corporations impact community sustainability. Shaped by this background, Temi's work is on sustainability policy and action. 
Now completing a PhD as a Liu Scholar, an International Doctoral Fellow and a Vanier Scholar at UBC, he promotes complementary and collaborative sustainability strategies. He directs the Community Sustainability Global Project, cofounded the UBC Liu Institute Network for Africa and is a co-host on Vancouver Coop Radio.
Previously, Temi was a research associate with Social Impact Firm working on CSR, research fellow at University of Calgary, lecturer at Memorial University, policy researcher with the Government of Newfoundland and Labrador, and lawyer at Lex Luminaire LLP and GE Ezomo & Co in Nigeria. He has gratefully received 31 awards (including two SSHRC scholarships) and 1 research grant.
Last Updated 2019
JD Students
Hang Lyu is a first-year JD student at the Allard School of Law. She completed her undergraduate LLB degree at China Foreign Affairs University, focusing on International law. She is interested in how business lawyers can adjust the framework of an international corporation through insolvency and merger process. She is curious about how business can change the world.
Last Updated 2019
Kai Hsieh is a third-year JD student at the Allard School of Law and will be participating in the Corporate Counsel Externship this term. As a mechanical engineering graduate, he worked on manufacturing and process improvements at an architectural glass fabricator for three years. He is also the Operations Officer at the Centre for Business Law, and outside of Allard Law, he performs and assists with marketing in a community musical theatre group.
Last Updated 2019
Olivia Veldkamp, JD Student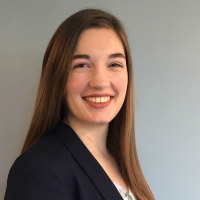 Olivia Veldkamp is a third-year JD student at the Allard School of Law. She completed her undergraduate degree at the University of Toronto, studying Environmental Geography and GIS (Geographic Information Systems). She is interested in how business lawyers can consider the social and environmental well-being of broader society in their practice. As part of this committee, she is excited to further promote student engagement in the business law community.
Last Updated 2019