The Peter A. Allard School of Law at the University of British Columbia is a leader in legal education in North America. We offer a wide variety of courses and experiential learning opportunities focusing on Indigenous peoples and issues. We are proud to have one of the highest enrollments of Indigenous law students in Canada, and professors who teach and research in areas of importance to Indigenous peoples, including Indigenous laws and legal orders and Aboriginal law.
Explore
Indigenous Student Support - Student success is our priority. Indigenous students receive timely support through one-on-one advising, approachable faculty and experienced staff who support Indigenous scholars.
JD Specialization in Indigenous Legal Studies - Allard Law students have the option of choosing from four specializations or concentrations. The Specialization in Indigenous Legal Studies offers a broad range of courses related to legal issues affecting Indigenous peoples, Indigenous laws and legal orders and Aboriginal law in Canada.
UBC Indigenous Law Students Association (ILSA) - ILSA is a vibrant student organization, created by and for diverse Indigenous students and non-Indigenous allies at the Allard School of Law. Throughout the academic year, ILSA works with Indigenous Legal Studies to organize events to encourage collegiality, facilitate mentorship and promote an understanding of Indigenous legal traditions, Indigenous issues, and how to incorporate this learning into the student and alumni experience.
LSAT Preparation Course for Black and Indigenous Applicants - Allard Admission and Indigenous Legal Studies, in partnership with the UBC Black Law Students' Association, offer a free LSAT preparation course for self-identifying Black and Indigenous applicants over the summer. 
Hear From Our Community
"With the combination of the Specialization in Indigenous Legal Studies, the Indigenous Community Legal Clinic, and the Indigenous Cultural Competency Certificate, the Allard School of Law is a leader in Indigenous Legal Studies in Canada. We attract the largest enrollment of Indigenous law students and provide unparalleled academic and cultural support. In addition to our four Indigenous law professors, many faculty teach and research in areas relevant to Indigenous peoples and are committed to the success of Indigenous law students." 
---
Darlene Johnston 
Associate Professor
Chippewas of Nawash First Nation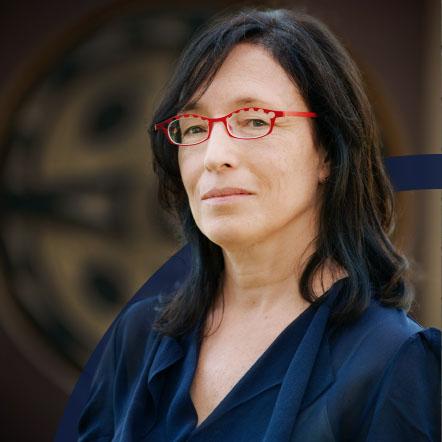 "Participating in a clinical term at the Indigenous Community Legal Clinic allows students to work directly with Indigenous clients and assist them in their encounters with the Canadian legal system. It is an opportunity for students to engage with people and learn about the real-life impacts of legislation and legal systems on peoples' lives. Working with clients in this way teaches students about the power of law and their role in advocating for people, as well as educating the courts and changing the legal system."
---
Patricia M. Barkaskas 
Academic Director, Indigenous Community Legal Clinic
Métis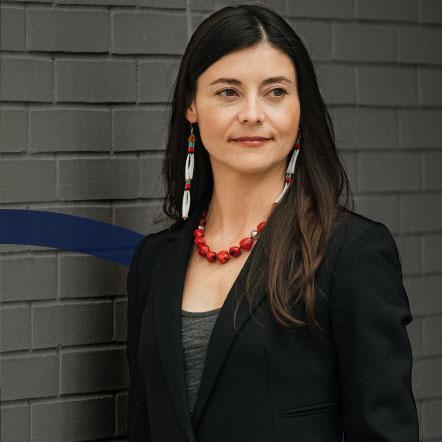 "I applied to the Allard School of Law because of its commitment to creating a space where I see myself represented in the student body and Faculty. After completing my first year of the JD program, I appreciate more how the entire school is committed to cultural safety and humility. The learning environment here is like nothing I have ever experienced in post-secondary institutions. I am grateful for the privilege and opportunity to learn here among a thoughtful and reflective community of students, faculty and staff."
---
Jennifer Mackie
JD Alumni
Carrier Nation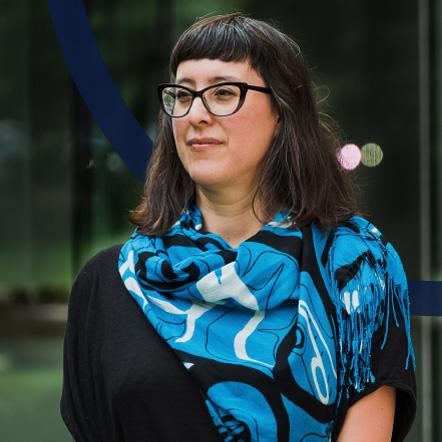 "I chose UBC because the course offerings and faculty ideally supported both a JD specialization in Aboriginal-environmental law and an LLM in Indigenous laws to marine spaces. During my JD, participating in the Kawaskimhon Moot and publishing a seminar paper helped to affirm my career pathway. And, Vancouver is a stunning gateway to my Haida Gwaii home."
---
Terri-Lynn Williams-Davidson
 (Class of 1996)
Principal Lawyer at White Raven Law Corporation
Haida Nation and Raven Clan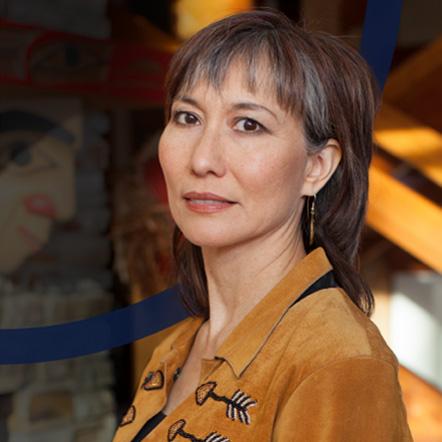 Next Steps
Applying to law school can be a daunting task, but we're here to help walk you through the process. Explore our programs below, schedule a meeting with Associate Director, Lee Schmidt to learn about the Indigenous stream application process, and get in touch with one of our student ambassadors if you have any questions about the law school experience. 
Explore our JD program Learn How to Apply to JD program
If you are considering applying to the Indigenous application stream for JD studies, it is strongly recommended to book an appointment with the Indigenous Legal Studies Associate Director. If you have questions about Indigenous Legal Studies offerings, she is also happy to speak to you, as is the Academic Director, Indigenous Legal Studies.
You can email Lee Schmidt, Associate Director, Indigenous Legal Studies for further assistance.