Located on the traditional, ancestral, and unceded territory of the Musqueam people, the Allard School of Law began its First Nations Legal Studies Program in 1975. Since then, the school has grown to become a leader in Indigenous legal education and scholarship. A name change in 2019 to Indigenous Legal Studies reflects the development of innovative programming and an emphasis on building a strong and supportive community. Indigenous Legal Studies aims to provide both Indigenous and non-Indigenous students and faculty with a deeper understanding of Indigenous legal issues, Indigenous laws and Aboriginal law in Canada.
The Allard School of Law is proud to have one of the highest enrollments of Indigenous law students in Canada, many of whom have gone on to become community leaders and have helped to redefine Indigenous legal issues in Canada. Our alumni include Jody Wilson-Raybould, former Minister of Justice and Attorney General of Canada; the late Judge Alfred Scow, the first Aboriginal lawyer and judge in British Columbia; and The Honourable Steven Point, former Lieutenant Governor of British Columbia and recently appointment Chancellor of UBC. 
Teaching and Learning
Indigenous Legal Studies includes a broad range of courses and other offerings covering Indigenous legal issues and Aboriginal Law and a number of experiential opportunities to take that learning out into the community.  Here are some highlights:
Specialization in Aboriginal Law: Through completing a series of course-credits focusing on Indigenous legal issues and Aboriginal law, students prepare for a career, not just in Aboriginal law, but in a variety of practice areas where Indigenous peoples and lands are involved. 
The Indigenous Cultural Competency Certificate: This non credited certificate program is open to faculty, staff and students and is offered through monthly modules that span the full academic year. Participants are exposed to concepts and materials on decolonization, Indigenous laws, and Elder-led teachings.
Indigenous Community Legal clinic (ICLC): Located in Vancouver's Downtown Eastside, the clinic provides an incredible learning opportunity for JD students to work as clinicians for Indigenous clients.
The Kawaskimhon Moot: This Canada-wide non adversarial moot provides JD students with an opportunity to gain expertise and skill development in consensus based approaches to difficult legal issues focusing on Indigenous issues. 
Specialized courses: We offer an innovative curriculum covering a wide-range of topics on Indigenous issues including one on colonial and Indigenous legal systems.
Visit the Indigenous Legal Studies website to learn more.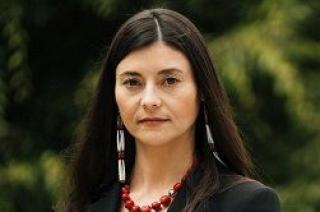 "Every lawyer in Canada should have some foundational knowledge in working with Indigenous peoples...." - Patricia Barkaskas, Instructor and Academic Director, Indigenous Community Legal Clinic.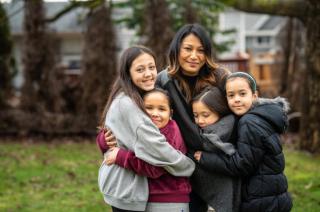 Learn how one Coquitlam family received the support they needed with the help of the Indigenous Community Legal Clinic.
Community
Student success is a priority for the law school and there's a dedicated and passionate team of faculty and staff working here to support our students throughout their academic journey. Here are a few of the resources available to Indigenous law students:
The Indigenous Legal Studies Academic Leadership Certificate: This program offers first year Indigenous JD students with weekly academic support or leadership workshops while a dedicated ILS Coach is employed for tutoring and support to assist all three years of Indigenous JD students. In addition, upper year Indigenous students mentor the incoming cohort and participate in the leadership sessions.
The Indigenous student lounge provides a dedicated place for Indigenous students to build community.  Students study and meet in this warm and welcoming room. Learn more about all the Indigenous features and spaces at Allard Hall.
Indigenous Law Students Association (ILSA): Throughout the year, this student-run organization organizes a number of social, academic and networking events all aimed at encouraging collegiality and promoting an understanding of Indigenous legal traditions and Indigenous issues. 
Research
The Allard School of Law is home to some of Canada's leading Indigenous  scholars, whose work has helped shape Aboriginal Law and Indigenous legal traditions in Canada. Visit our faculty profile pages to learn more about our Indigenous faculty: Gordon Christie, Darlene Johnston, Johnny Mack, Patricia Barkaskas, Robert Clifford and Mary Ellen Turpel-Lafond (currently on secondment as Director of the Indian Residential School History and Dialogue Centre). In addition to our Indigenous faculty, a number of our non-Indigenous faculty are actively engaged in some of today's most pressing Indigenous legal issues.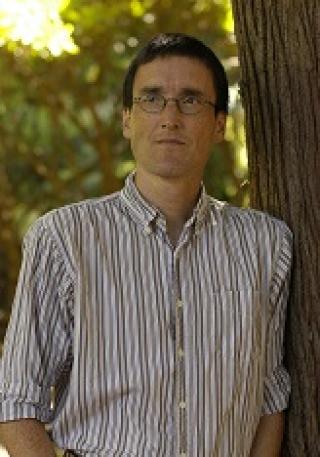 Professor Gordon Christie has been working with colleagues across UBC on institutional-level change that would enhance the University as a valuable and accessible resource for Indigenous community research.
Professor Jocelyn Stacey collaborated with the Tsilhqot'in National Government to co-author the report, The Fires Awakened Us.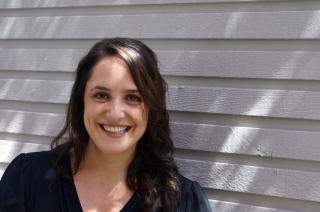 Professor Efrat Arbel was recently recognized with an Honourable Mention by the Canadian Association of Law Teachers for her paper "Rethinking the 'Crisis' of Indigenous Mass Imprisonment" (2019) 34:3 Canadian Journal of Law and Society 437.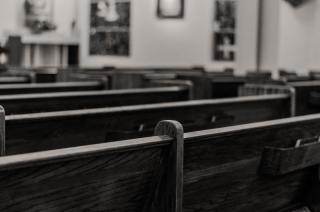 Allard Law Professors Emma Cunliffe and Alexandra Flynn are part a group of legal scholars from across Canada that make up a think tank called PROJECT FACT(A). They are examining the Gerald Stanley trial in the shooting death of Colten Boushie.