Gordon Christie
Professor
Academic Director, Indigenous Legal Studies
LL.B. (Victoria), Ph.D (California)
Profile
Professor Christie has a LL.B. from the University of Victoria, and a Ph.D. in philosophy from the University of California, Santa Barbara. He has taught in universities in Canada and the United States, in Faculties of Law, and Departments of Philosophy and Indigenous Studies. Most recently he was an Assistant Professor at Osgoode Hall Law School (1998 - 2004), where he also acted as Director of the Intensive Program in Aboriginal Lands, Resources and Governments.
Courses
Torts
First Nations and Canadian Law
Perspectives
352.001 Aboriginal Peoples and Canadian Law
This course applies to the Specialization in Aboriginal Law.
This course builds on the module on Aboriginal and treaty rights in Constitutional Law, focusing on some issues covered in that course in more detail and looking at topics not usually covered in the constitutional law context (such as issues that come up under the Indian Act, the content of modern treaties, the negotiation of impact benefit agreements, matters of child and family welfare and problems plaguing the criminal justice system).
Publications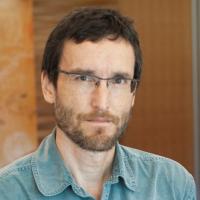 Organization Affiliations
Research Interests
Aboriginal and Indigenous law
Jurisprudence, legal theory, and critical studies
Tort law
---
How can the Canadian jurisprudence on section 35 be decolonized?
---