Allard School of Law Alumni
The ultimate measure of a law school is its graduates. At the Allard School of Law, we've educated generations of outstanding leaders who have made their mark in a broad range of spheres, from the legal profession and the judiciary to business, government and academia. Our alumni are not only excelling in their professions, they're contributing to their communities, working in diverse ways to improve the world around them and creating a more just and equitable society. The law school takes great pride in its many graduates.
Do you know an alum who is truly accomplished? Who has a fascinating life story? Who has given back to their community in a remarkable way? Every month we profile one of our alumni in our newsletter and we would appreciate your suggestions of alumni who deserve to be profiled. Please send your suggestions to Lindsay Cashin.
---
---
Alumni E-Newsletter
Our monthly e-newsletter keeps you up to date and informed about the latest law community and alumni news and achievements. It also provides event information and reunion updates.
Recent Alumni Profiles
Katrina Pacey obtained her law degree in 2004 and has gone on to become a well-known social justice activist. She recently shared her reflections on her time with Pivot Legal Society and her continuing work in supporting progressive social change.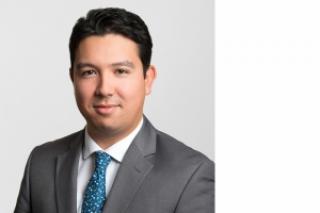 Jeremy Dong (JD 2013) knew he wanted to specialize in workplace law immediately after law school, thanks to the guidance of mentors who showed him that labour, employment, and human rights law was a people-oriented field. After working in private practice for a number of years, Jeremy transitioned to the role of Senior Manager, Faculty Relations at UBC.
James Struthers, at a crossroads in his career, pursued law school for the intellectual challenge and the ability to contribute to society. Now, as founder of macushlaw and 253 Columbia, he is helping rethink how lawyers work and provide their services to the public.