The Allard Law Executive Learning Program in Mining Law and Sustainability provides mining industry and other professionals the literacy and knowledge of legal and regulatory instruments that govern sustainable practices of mines throughout a mine's lifecycle. 
Sustainability and Indigenous Peoples' participation intersect business decisions at every stage of a mine's life. In the rapidly evolving landscape of the global mining industry, understanding the laws and regulations that protect human rights, address environmental challenges such as climate change and prevent corruption is key to making informed business decisions.
Is this the right program for you?
This program has been designed for mining industry professionals and consultants, lawyers (in-house and external counsel), Indigenous business and community leaders, and government representatives. Whether you work in an office in downtown Vancouver, or at a remote mining site in Chile, the condensed online format offers you flexibility and choice in how and where you learn.
Consider this program if you're a mining professional such as an engineer, geologist or geoscientist, operations or project manager, environmental manager, compliance officer or C-level executive or VP. You'll gain literacy in key laws and regulations, insights into sustainable practices, and cultural competency in Indigenous peoples' participation that influence today's mining projects.
If you're a consultant to the mining industry, you'll gain new insights and knowledge to better inform your clients and enhance your consulting practice.
As in-house legal counsel or a lawyer for mining clients, you'll get new perspectives on sustainability and Indigenous laws, governance and practices, as well as a holistic view of the business lifecycle of a mine.
Indigenous leaders and government officials will benefit from hearing diverse voices and perspectives in a global context.
Program At a glance
Format: 100% online instructor-supported program, offered in partnership with UBC Extended Learning
Schedule: Five modules over five weeks. Each module includes video lessons, readings, online discussion, case studies and recorded guest interviews. Expect to spend 30 hours to complete the program.
Program fee: $2,975
Next program start date: Spring 2022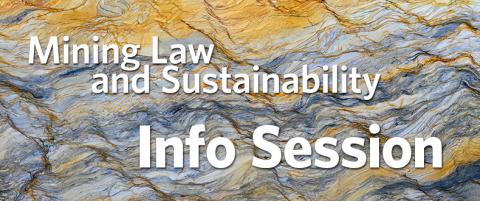 Watch an Info Session
Hear about this mining law program, a discussion on corporate social responsibility, and a Q&A for prospective students. 
Meet instructor and international mining law and sustainability expert Dr. Daniela Chimisso dos Santos, LLB, LLM, SJD, and Dr. Carol Liao, Associate Professor, UBC Sauder Distinguished Scholar and Director of the Centre for Business Law, Peter A. Allard School of Law.
Recorded Sept 8, 2021.
---
---
You may also be interested in...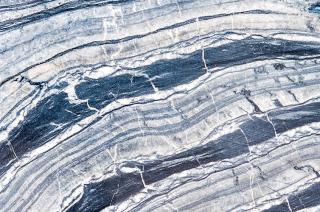 Blog Post - March 4, 2021
What makes this program particularly distinctive in Canada is its focus on sustainability and Indigenous issues. We had the opportunity to speak with the course developer, Daniela Chimisso dos Santos, and a major contributor to its content, Chastity Davis-Alphonse, to learn more about this innovative new program.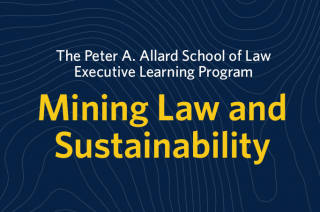 News - March 4, 2021
The Allard School of Law is pleased to announce the launch of an executive learning program in Mining Law and Sustainability. The program, designed for anyone working in or interested in the mining industry, is unique in Canada because of its focus on sustainability and Indigenous issues.