A New Approach to Mining Law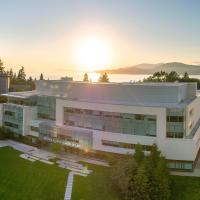 Mar 4, 2021
In March of 2021, the Allard School of Law launched an executive learning program in Mining Law and Sustainability. The program is taught exclusively online and is available to anyone working in or interested in the mining industry, wherever in the world they may be.
What makes this program particularly distinctive in Canada is its focus on sustainability and Indigenous issues. We had the opportunity to speak with the course developer, Daniela Chimisso dos Santos, and a major contributor to its content, Chastity Davis-Alphonse, to learn more about this innovative new program.
What are some things about this program that sets it apart from similar mining law programs offered at other institutions?
Dr. Chimisso dos Santos: Usually mining law programs are either general in nature or they focus on one of the three strains: law and business, law and sustainability, or law and Indigenous rights. This program examines all three strains and interweaves them with the lifecycle of the mine. The intent is to explore with students the reality that these strains are not separate areas of knowledge that should be compartmentalized. Anyone working in mining today must be able to understand that business as usual is not going to be sufficient and that Indigenous rights and sustainability solutions must be interwoven in the decision making processes in all phases of a mining project. It is the only path to survival. Furthermore, the program includes exclusive interviews with more than 20 experts and leaders. Students will be able to hear from those with boots on the ground, distinguished academics, and Indigenous leaders on pressure points throughout the lifecycle of the mine.  Ultimately, this course provides students with a holistic approach, legal literacy, and an improved understanding of the most pressing issues in the mining industry today.
The program follows the business life cycle of a mine. Why did you decide on this approach?
Dr. Chimisso dos Santos: Each phase of the cycle has its own pressure points. For example, the issues that arise at the exploration phase are quite different from those you face when the mine has been five years in operation. This is true from a business perspective, but also from the view of Indigenous rights and sustainability issues. The point is to explore with students how the law and business, sustainability issues, and Indigenous rights interweave differently as the mine develops, operates and closes.  
 Anyone working in mining today must be able to understand that business as usual is not going to be sufficient and that Indigenous rights and sustainability solutions must be interwoven in the decision making processes in all phases of a mining project. It is the only path to survival.
The program weaves Indigenous issues throughout and week two focuses exclusively on Indigenous Peoples, Law, Governance and Consent. Why was it important to have this Indigenous focus in the program?  
Ms. Davis-Alphonse: Indigenous Peoples have a unique and intimate relationship with the lands which they have inhabited since time immemorial.  Prior to contact with settlers, Indigenous Peoples sustained their traditional territory in a way that honoured this intimate relationship through Indigenous law, traditions, ceremony,  and honouring the rhythm of the lands, to name a few. Since the arrival of the settlers and enforcement of western ways of being and values, this intimate relationship that Indigenous Peoples have with their traditional lands has been profoundly interrupted and disrupted.  The resource development sector has played a big role in this disruption and interruption. There is an opportunity for individuals and companies to invest their time and resources to better understand the Indigenous worldview, Indigenous ways of being and knowing, Indigenous laws and traditions, and inherent rights and title of Indigenous Peoples so that they can be incorporated into the company's Indigenous engagement practices. The resource sector has an important role to play in realizing Truth and Reconciliation in Canada and around the world as it relates to Indigenous Peoples.
What do you hope will be the main take away for people who decide to enroll in this program?
Dr. Chimisso dos Santos:  No matter what role you play in the mining process— a mining executive, consultant, Indigenous leader, an accountant, a mergers and acquisitions lawyers, or a community liaison officer—you must be conversant with the law and its interlinkages with sustainability and Indigenous rights. Long gone are the days that only corporate social responsibility officers, siloed from core business functions, would be concerned about these issues. Today, at every turn and at every level, these issues must be interwoven in the decision making process. The results are better decisions and better professionals.
What would you hope to be the biggest take away for program participants when it comes to Indigenous issues?
Ms. Davis-Alphonse: My hope for program participants as it relates to the Indigenous content provided is that they come away with better understanding of the context of the history of Indigenous Peoples, the eradication of Indigenous rights and title through colonial legislation, and the importance of proper consultation and engagement.  Every individual and company in the resource sector is presented with the opportunity when working with Indigenous Peoples, leaders, and communities to build respectful relationships, uphold inherent Indigenous rights and title, and ensure fair and equitable agreements are created. I hope that the Indigenous course content helps individuals within the resource sector achieve this.
Why is this program important, especially now?
Dr. Chimisso dos Santos: We are living through a real shift in the way we do business. We are building a post-pandemic world where sustainability is key and the respect for Indigenous rights is not optional. In this new world, mining has a dual role to play. First, it must change as an industry, and embrace sustainability and Indigenous rights in all its perspectives. Second, mining must take its rightful place in the fight to mitigate the effects of the climate crisis by both diminishing its contribution and by being a necessary provider of raw materials that will fuel the energy transition and the green revolution.  As we build back better, mining remains a key industry for Canada and the world, and that speaks to the pressing need to provide professionals with new tools to navigate a changing world. We believe this is what this program offers.  
---
Learn more about the Executive Learning Program in Mining Law and Sustainability
---
About Daniela Chimisso dos Santos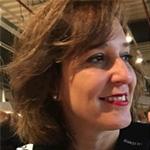 Dr. Chimisso dos Santos is an expert on mining and sustainability and has practiced law in the oil, gas and mining industries for over 20 years. She has extensive national and international experience in Sub-Saharan Africa, South America and Asia. Daniela is the principal consultant at Invenient Consulting Solutions, and was recently a senior governance advisor at the sustainability consulting firm Proactiva. She has also held roles at McCarthy Tétrault, Shell, Hatch Ltd. and Vale where she led a team of more than 45 lawyers in 11 jurisdictions.
About Chastity Davis-Alphonse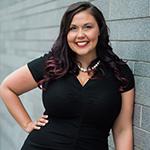 Ms. Davis-Alphonse is a member of the Tla'amin Nation and is Principle/Lead Consultant for Chastity Davis Consulting. She has worked with several Indigenous and non-Indigenous companies and Organizations to build strong, meaningful, and productive relationships between Indigenous communities, corporations, and government. Some of the groups she has worked with are: BC Hydro, BC Lotto Corporation, TransCanada, British Columbia Assembly of First Nations, and Federal Department of Justice.
---