Johnny Mack
Assistant Professor
LL.B., LL.M. (UVic)
Profile
Johnny Mack is from the Toquaht Nation (Nuu-chah-nulth) and an Assistant Professor jointly appointed to the Peter A. Allard School of Law and First Nations and Indigenous Studies at UBC. Professor Mack has an LLB and an LLM and is a PhD candidate at the University of Victoria. His PhD research has earned a CGS scholarship from SSHRC and the Trudeau Foundation (2011). Professor Mack's research investigates the legal relationship between indigenous and settler peoples in contemporary settler states, particularly Canada. He is grateful for the opportunity to reside and work on the ancestral, traditional and unceded lands of the Musqueam people.
Courses
Canadian Constitutional Law (Federalism and Aboriginal)
Indigenous Law and the Settler state
Introduction to Indigenous Legal Traditions (FNIS)
Publications
Multiculturalism, Colonisation and Racialisation: Conceptual Starting Points" Review of Education, Pedagogy and Cultural Studies, 33:4 (2011), 285-305.
"Hoquotist: Reorienting Through Storied Practice" in Lessard, Johnson, Webber eds., Storied Communities: Narratives of Contact and Arrival in the Constitution of Political Community, (Vancouver: UBC Press, 2010) 286-307.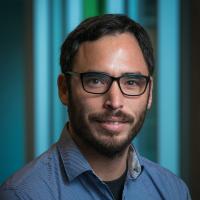 Organization Affiliations
Research Interests
Aboriginal and Indigenous law
Public and constitutional law
---