Indigenous legal studies (ILS) Academic Leadership certificate
The ILS Academic Leadership Certificate is a non mandatory yearly offering available only to Indigenous JD students. The aim of the certificate is to provide academic and leadership skill development and community building within the Indigenous student cohort.
It consists of weekly sessions alternating between academic sessions for the 1L ILS cohort led by Professor Nikos Harris with guest lectures.
On alternating weeks, Leadership and Mentorship Sessions are organized for the entire ILS student cohort by the ILS Associate Director Lee Schmidt and the JD Mentorship Coordinator, Cassandra Sawers.
ILS Coach, Maira Hassan provides weekly group and individual tutoring sessions, and in 2020, 2 ILS JD students will join the main ILS Coach to provide additional tutoring and coaching for the incoming ILS cohort.
Previously funded with the generous support of the Lew Innovation Fund, as of 2020, the Law Foundation of BC is supporting this offering.
Indigenous Law Students Association
The UBC Indigenous Law Students Association (ILSA) is a vibrant student organization, created by and for diverse Indigenous students and non-Indigenous allies at the Allard School of Law. Throughout the academic year, ILSA works with Indigenous Legal Studies to identify and organize events to encourage collegiality, facilitate mentorship and promote an understanding of Indigenous legal traditions, Indigenous issues, and how to incorporate this learning into the student and alumni experience. Elections are held for positions of president, vice president, treasurer and upper year representatives in late Spring, and secretary and first year student representative in September each year. Events include monthly meetings, the Sisters in Spirit vigil on October 4th, Christmas Food Hampers, and Indigenous Awareness Week each February in conjunction with Indigenous Legal Studies.
For more information, or to become involved, please email: ilsa.ubc@gmail.com. Please ask to join the UBC ILSA Facebook group if you are interested in learning about the student group. You can also follow on Twitter.
Co-Presidents
Chelsea Gladstone whose ancestral name is Xanjuu Gwang is a second-year law student and will serve as one of ILSA's co-presidents for the 2021/22 year. She is a member of the Haida Nation from Haida Gwaii. Chelsea holds a double-major Bachelor of Arts degree from UBC in First Nations and Indigenous Studies, and Gender, Race, Sexuality and Social Justice. 
Kim Webber was born and raised on the traditional territory of her ancestors, the K'ómoks people. K'ómoks lies on the border between the Kwakwaka'wakw and Coast Salish people. She holds K'ómoks and Qualicum ancestry on her mother's side, and Scottish and Irish on her father's side. Having grown up on the reserve, Kim received the full support of her community along her educational journey. This support has guided Kim along her path towards a career in law so that she can give back to her community in a meaningful way.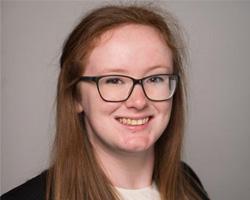 Networking and Career events
ILS Alternative Career Speaker Series
Annual ILS Networking Event with firms and governmental organizations represented along with ILS Alumni to meet and mingle with Allard's Indigenous JD students
Informal mentoring opportunities are organized with the local legal community
ILS co-hosts events including the popular Speed Mentoring Event with the CBABC Aboriginal Lawyer's Forum and local firms
ILS works cooperatively with firms to co-host and sponsor ILS student attendance at banquets and conferences and to offer Indigenous students opportunities for summer positions
ILS and CSO work collaboratively to bring in speakers of interest to Indigenous students and those interested in practicing Aboriginal law & to provide career services to Indigenous students
Cultural & WELLNESS Support
Cultural & wellness support consists of a combination of referrals, social gatherings and cultural workshops coordinated throughout the academic year. These include:
End of term student engagement feasting and celebration in December and April
ILS Crafting workshops including drum making and cedar rose making
Referrals and introductions to cultural supports, Elders, Indigenous counsellors
One on one advising and referrals to knowledge keepers for ceremony attendance opportunities
Opportunities to participate in smudging & ceremony and learning through peers
Indigenous Legal Studies works collaboratively with ILSA, the Indigenous Law Student's Association, to support and provide cultural workshops such as circles and knowledge sharing opportunities for the ILS community and the greater Allard Community.
Indigenous Legal Studies is also connected with the larger Indigenous community at the University of British Columbia that finds its home at the First Nations House of Learning. Indigenous students are encouraged to attend the weekly lunches, one of which is historically hosted by ILS, as well as to join the Indigenous Collegiate.
Visit the ILS Facebook page and our Twitter page.
 

Related Articles

New Summer Program Provides Support for Indigenous Students

Starting law school can be both an exciting and daunting time if you don't know what to expect. But imagine starting in the middle of a global pandemic? To help our cohort of newest students feel supported during these uncertain times, Allard Law had to act fast to find innovative ways of connecting with students.