Counselling Services at Allard & UBC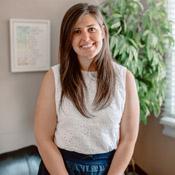 Andrea Falco is Allard's full-time, in-house Student Wellbeing Counsellor. She looks after students' wellbeing needs by creating a confidential, inclusive, and empathic environment where students are always welcome to come in for wellbeing support. Andrea offers short-term counselling, triage support, individualized wellbeing plans, and referrals/bridging to external resources. She also facilitates and develops wellbeing programming at Allard.  
Law students may access counselling services at either Allard Hall [drop in or booking an appointment] or UBC Counselling services at Brock Hall. Andrea is closely linked to the UBC central Counselling Service and operates on the same processes and stepped care model. Stepped care is where the level of intervention is matched to the level of the presenting issue. In your first session the nature and urgency of your concerns and your goals are assessed and an individualized plan to improve your overall wellbeing is developed. 
Steps to Booking a WellBeing Appointment
Step 1 - Email Andrea at wellbeing@allard.ubc.ca or schedule an appointment in Calendly. 
Step 2 - Fill out a short screening questionnaire
Step 3 - Visit with the Student Wellbeing Counsellor or Wellness Advisor to discuss your needs and assess interventions based on the stepped care model.
Step 4 - Follow through with a wellness plan recommended by the Counsellor
What if I need ongoing counselling? If long-term or ongoing counselling is needed we will work with you to determine resources and options in your local community. Note that, if you are enrolled in the AMS/GSS Health and Dental Plan at UBC, you are entitled to up to $1250 of Mental Health coverage.
REASONS YOU MIGHT BOOK AN APPOINTMENT:
Imposter syndrome
Perfectionism
Stress
Anxiety
Work life balance
Self development
Meditation
Exercise
Sadness
Depression
Feeling overwhelmed
Worried about studying/exams
Disappointment with exam results
Fear of not succeeding
Holistic health
Relationship troubles
Public speaking nerves
Communication difficulties
Loss and/or grief
Past experience of physical, sexual, or emotional violence
Worried about a friend
Disillusionment
Sleep difficulties
Substance use
Addictions
Eating disorders
Moving countries
Changing careers
Other mental health issues
Anything else you may want to talk about
Counselling is CONFIDENTIAL
Allard School of Law will not know you have attended counselling.
Counselling notes are not on your academic record.
There are some LIMITS to CONFIDENTIALITY
If there is imminent, life threatening risk to yourself, or others.
If someone under the age of 19 is in need of protection.
If you are involved in any legal proceedings, we may be required by law to release your record.
To preserve your confidentiality the Student Wellbeing Counsellor will not initiate contact with you if you pass each other in Allard Hall. The Student Wellbeing Counsellor will respond if you would like to initiate contact.
Counselling for Indigenous Students:
Counselling for Indigenous students is available through the usual ways at Allard Hall and UBC Counselling. In addition, there is counselling available for indigenous students at the First Nations House of Learning (1985 West Mall) with Indigenous Counsellors. Referrals can be made through the Associate Director, Indigenous Legal Studies, and the Student Wellbeing Counsellor for regular and priority appointments.
Please refer to the below resources for additional support:
Why is Wellbeing Important?
Wellbeing and positive mental health are key components of academic success and a healthy lifestyle. 
Students who experience a greater sense of wellbeing are more able to learn and integrate information in effective ways. Studies on brain health show us that the better our wellbeing the easier it is to be in the correct mind space for optimal academic functioning.
Wellbeing not only impacts academic (logical) functioning, but also emotional intelligence. The greater the sense of wellbeing the more positive outcomes are seen in relationships, resilience, self-esteem, and self- regulation, etc.
It is well documented that those in the legal profession struggle with a variety of wellbeing issues, particularly depression and anxiety, and problematic substance use, more so than the general population and the majority of other professionals. Research shows that this can begin in law school. Allard School of Law is committed to being proactive in addressing this in law students, offering them knowledge to grow their EQ along with their IQ.
Follow us on Instagram - @allardwellness
---
---