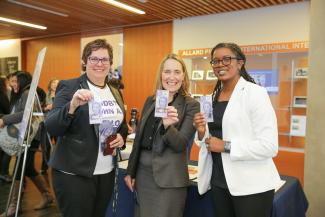 While the Centre for Feminist Legal Studies (CFLS) is known for its weekly lecture series, we also hold other events which vary each year. Join our email list or follow us on Facebook and Twitter to stay updated on new events!
---
Friday, September 4, 2020
10:15 - 10:45am 
As part of Orientation week for 1L JD students, come join the Centre for Feminist Legal Studies, Women's Caucus and #LawNeedsFeminismsBecause for our annual Feminist Tea Party - the virtual edition!
While you enjoy some tea, we will hear from students and faculty, including the CFLS Director, Debra Parkes, the Student Coordinator, Chelsea Pang, and student groups such as the Women's Caucus and #LawNeedsFeminismsBecause. We will also discuss some of our upcoming events and opportunities to be involved. We hope you will introduce yourselves in the chat and break out into groups to continue mingling afterwards! 
Whether you identify as feminist or are simply curious about what feminism is all about, we look forward to welcoming you to Allard!
*Please note that while this event is only open to Allard students and faculty, we will have other public events coming soon, so stay tuned!
---
Past Events
Monday, November 25, 2019
In collaboration with #LawNeedsFeminismBecause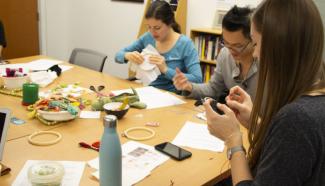 ---
Friday, October 4, 2019
SISTERS IN SPIRIT VIGIL 
Led by the Indigenous Law Students Association
Each year, family members, Indigenous community members, and concerned citizens gather for a vigil on October 4 to honour the memory of missing and murdered Indigenous women and girls. At Allard Hall, the vigil was presented by the UBC Indigenous Law Students' Association, the Indigenous Legal Studies Program, and the Centre for Feminist Legal Studies.
---
Monday, September 9, 2019
CFLS OPEN HOUSE in the MARLEE KLINE ROOM (Room 424)
Snacks Provided