Jocelyn Stacey
Associate Professor
B.Sc (Alberta), LL.B (Calgary), LL.M (Yale), D.C.L (McGill)
Profile
Jocelyn Stacey is Associate Professor at the Peter A. Allard School of Law, University of British Columbia. She researches environmental crises and the visible and invisible ways in which law creates, regulates and prevents these events. Her work focuses on environmental assessment law, disaster law, climate change, emergency powers and the rule of law.  Her first book, The Constitution of the Environmental Emergency (Hart Publishing, 2018) addresses what the rule of law requires in light of our vulnerability to catastrophic environmental harm. A profile of her work on environmental emergencies and the rule of law can be found on the Research Portal.
With funding from SSHRC, Professor Stacey's current work investigates how law regulates disaster as disconnected and exceptional events, contrary to the experiences of those most vulnerable to disaster and in spite of our current era of climate disruption. You can read about this project on the Research Portal. 
Professor Stacey works closely with First Nations on legal issues related to disasters, emergency powers and Indigenous jurisdiction. She is a member of the leadership team at the UBC Centre for Climate Justice, working to build collaborative research partnerships in service of those most impacted by climate change. She is President of the Pacific Centre for Environmental Law and Litigation, a non-profit society dedicated to training law students and young lawyers in public interest environmental law litigation. She served on the Research Council for the Public Order Emergency Commission (2022-2023), which inquired into the first invocation of Canada's Emergencies Act.
Professor Stacey supervises graduate students in the areas of disaster law, environmental assessment law, and the intersection between Canadian environmental law and Indigenous legal orders. If you are interested in researching in one of these areas, please send an email with a brief research proposal. Professor Stacey teaches Environmental Law, Administrative Law, and Aboriginal and Treaty Rights at UBC.
You can find Professor Stacey's publications on the Allard Research Commons and on SSRN. 
Courses
Environmental Law
Administrative Law

Aboriginal and Treaty Rights
Publications
Books:
The Constitution of the Environmental Emergency (Hart Publishing, 2018)
Reports:
Dada Nentsen Gha Yatastig/Tŝilhqot'in in the Time of COVID (Tsilhqot'in National Government, 2021) (with Crystal Verhaeghe and Emma Feltes)
Nagwediẑk'an gwaneŝ gangu ch'inidẑed ganexwilagh (The Fires Awakened Us) (Tsilhqot'in National Government, 2019) (with Crystal Verhaeghe and Emma Feltes)
Recent Publications:
"Crisis, Colonialism and Constitutional Habits: Indigenous jurisdiction in times of emergency" (2023) 38:1 Canadian Journal of Law and Society 1 (with Emma Feltes and the Tŝilhqot'in National Government)  
"'Add Women and Stir': The Potential and Limits of GBA+ in Canadian Impact Assessment Law" (2022) 34:2 Canadian Journal of Women and the Law 214 (with Isabelle Lefroy)
"The Public Law Paradoxes of Climate Emergency Declarations" (2022) Transnational Environmental Law forthcoming
"Climate Disruption in Canadian Constitutional Law: References re Greenhouse Gas Pollution Pricing Act" (2021) 33:3 Journal of Environmental Law 711
"Environmental Law" in Craig Forcese et al, eds, TheFederal Courts 50thAnniversary(Irwin Law, 2021) 
"The Deliberative Dimensions of Modern Environmental Assessment Law" (2020) 43:2 Dalhousie Law Journal 865
"Vulnerability, Disaster Law and 'the Beast'" (2018) 55.4 Alberta Law Review 853
"The Environmental, Democratic and Rule-of-Law Implications of Harper's Environmental Assessment Legacy" (2016) 21:2 Review of Constitutional Studies 165
"The Promise of the Rule of (Environmental) Law" (2016) 53 OHLJ 681
"Can Pragmatism Function in Administrative Law?" (2016) Supreme Court Law Review (2d) 211 (Judicial Restraint: The Life and Law of Marshall E Rothstein) forthcoming (with Alice Woolley)
Cited favourably in Canada (Minister of Citizenship and Immigration) v. Vavilov, 2019 SCC 65 at paras 79 (majority judgment) and 209 (concurring judgment)
"Doctoral Studies in Law: From the Inside Out" (2016) 39 Dal LJ 221 (with Dia Dabby and Bethany Hastie)
"The Environmental Emergency and the Legality of Discretion in Environmental Law" (2015) 52 OHLJ 983
 "The Rule-of-Law Underpinnings of Endangered Species Protection: Minister of Fisheries and Oceans v David Sukuzi Foundation, 2012 FCA 40" (2014) 27 JELP 57
You can find Professor Stacey's publications on the Allard Research Commonsand on SSRN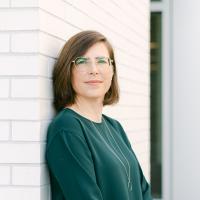 Organization Affiliations
Centre for Feminist Legal Studies
Centre for Law and the Environment
Indigenous Legal Studies
Research Interests
Aboriginal and Indigenous law
Administrative law and regulatory governance
Environmental law, natural resources, and climate change
Jurisprudence, legal theory, and critical studies
Public and constitutional law
---
What does the rule of law demand of environmental decision-makers in light of our ever-present vulnerability to environmental disaster?
---