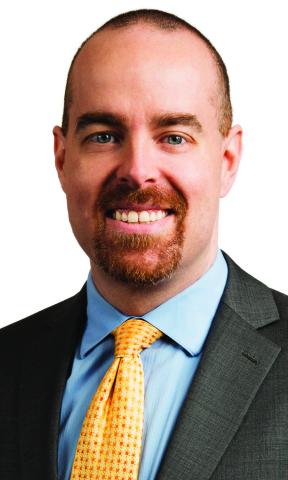 Ryan J. Black is a partner and Co-Chair, Information Technology, and Chief Technology Partner at McMillan LLP, practicing in its Vancouver office.  His work includes mergers and acquisitions, technology outsourcing, service provisioning, venture capital funding, high-technology employment, licensing and commercial contracting.  Ryan works with companies across Canada and internationally who are systems integrators, consultants, developers, retailers, publishers and service providers, particularly in the software, information technology and video game industries.
As a former software and Internet developer, Ryan has a unique insight to emerging technology matters important to today's businesses, such as cybersecurity, blockchain technologies, open source software, cloud computing, and social media. Ryan is a frequent speaker on a wide variety of legal matters including Canada's Anti-Spam Law, video game law, technology law and intellectual property issues, and is also the co-organizer of the Video Game Bar Association Summit North conferences, which held its inaugural conference in October 2017.  He was named as one of Canada's leading lawyers in Lexpert's annual Rising Stars 2017 edition, and was ranked for his work in Technology transactions in the Canadian Legal Lexpert Directory 2018.
What motivated you to pursue a career in law?
Truthfully, I fortuitously fell into my career in law, and it's one of the most lucky things that has happened to me.  After my business degree, which itself was a bit cobbled together through some bohemian undergraduate work, I realized that my favourite classes were in business law.  Law school seemed like the best alternative to getting out there and getting a "real job".  I still didn't think very much about practicing at a law firm through graduation, so after a clerkship I decided that if everyone else was articling at firms to get called, then I should too.  (I've since improved my long term planning skills.)
Once I started articling at McMillan (then Lang Michener), I absolutely fell in love with the idea of the practice of law.  The main things that appealed to me were getting to know clients' issues, having to balance the rigours of legal research/writing with the practicalities of business needs, and working with some of the smartest people and best mentors I'd ever worked with: not only at my firm, but even the lawyers I dealt with on the other side of files!  By the time I was called to the bar, I knew that the practice of law was for me, and I haven't regretted it since.  Those same appealing factors apply.  And now I get to help others along their path through student recruitment, being a principal and mentor to articling students and associates, speaking and writing for various continuing legal education projects, and of course speaking to law students at the Business Law Clinic and elsewhere.
How has your prior experience as a software and internet developer influenced your current practice?
First, I like to think that it's a happy coincidence, and not a job prerequisite, that I have a technical background and work primarily with software and technology clients: it's less about my software and internet development expertise (which I assure you is VERY stale-dated by now; I was coding when Y2K was a big deal!), and more about my understanding of how technical entrepreneurs and "logic first" industries think.
My programming and development experience introduced into my work process a solid, logical, and structured way of thinking.  While it may sound nerdy, drafting a contract is a lot like coding some software: you're trying to take inputs or ideas and generate a result, and you need to work through logical steps to get there.  When you go through those logical steps, the variables or conditions might change and so you need to trap for errors or contemplate those and provide fall-backs.  It would be simplistic to think of contracts as "If … then … else…" (a little programming reference for the few who will get it), but having that thought process when you're faced with complicated issues can do two things: one, it can help you break down a problem into bite sized pieces and a logical flow that makes it workable; and two, it can help you look for efficiencies and errors that might not otherwise be found.
What do you enjoy most about being a guest lecturer at the Business Law Clinic?
For years, I've spoken to the Clinic about intellectual property, technology, and acting for startup companies.  I enjoy having the opportunity to help mentor law students on the process of leveraging their incredible intelligence and legal knowledge into actual workable, practical legal advice.  This is the most daunting task for any articling student or junior lawyer: a client walks in and asks "what do I do?" without providing a law school exam's worth of fact pattern on a specific area of law.  Catherine Chow, who teaches the Clinic, is fantastic at teaching them to think practically, so I just follow her lead.  It's been very rewarding to have an opportunity to download some of the tips and tricks I've learned over the years, and also to try to distill something nuanced and academic (intellectual property concepts) into something workable, given the ubiquitous influence of IP and technology in today's economy.  If anything, I hope that my conversations show that, in practice, complex ideas can be conveyed into manageable, practical advice in a very short meeting!
Why did you decide to join the Centre for Business Law Dean's Advisory Committee?
Vancouver is my home and UBC is an integral part of it.  UBC's innovation with the Business Law Clinic and the work of the Centre for Business Law has not only improved the law school, it's recognized the value of business and entrepreneurship in legal and other communities.  Through legal education, scholarship and giving back to the community, the Centre's work is definitely something I want to help foster.
What piece of advice do you wish you had received before entering the legal profession?
It's OK if you don't know the answer… you'll figure it out. 
Last Updated: Fall 2018