2019 Community Events
---
We had a wonderful time at last night's reception in honour of the Lunar New Year next week. It was a wonderful evening catching up with friends and colleagues after settling in to the start of the second term.  Thank you to our visiting scholars, colleagues and their families for coming together to celebrate the year of prosperity ahead.
2018 Community Events
"Tsinghua and HKU are two of not only the most prestigious but also the most dynamic law schools in Asia," says Wei Cui, Director of the Centre for Asian Legal Studies. "Being in dialogue with their scholars helps us to position ourselves for leadership in legal education and in research innovation. Workshops like this allow us to explore common conceptual frameworks, and to articulate the global significance of our scholarship."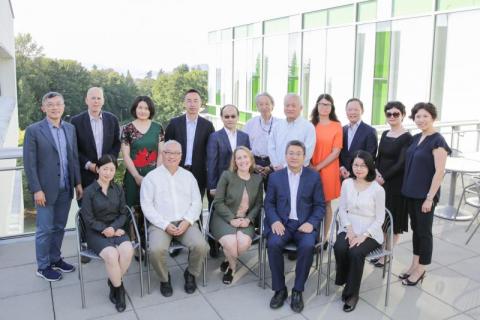 ---
On July 26th 2018, the Centre for Asian Legal Studies-hosted a comparative law conference with faculty members from The University of Hong Kong and Tsinghua University. This conference focused on international criminal law collaboration and participants presented research that led to great discussions, touching on topics such as:
- The gradual transition in both Canada and China to a risk-based society making decisions based primarily on a given course of action's ability to prevent and mitigate risk
- The question of country-specific legislation adhering to increasingly universal mores due to the development of globalization
- The lack of a universal definition of "the rule of law"
The conversation, left open-ended, finished with the thought that as both Canadian and Chinese societies become increasingly risk-based, it is necessary to review and decide which aspects of each country's criminal code should be exposed to the shift toward risk-based thinking.