Nikos Harris, KC
Associate Professor of Teaching
Director of Experiential Learning, Faculty Lead for of Indigenous Legal Studies Academic Leadership Certificate
B.A. (SFU), LL.B. (UBC)
Profile
Nikos Harris is an award-winning professor who also has extensive experience as appellate counsel. He has authored numerous articles on issues in criminal law and evidence, and his writing has been cited in a number of trial and appellate judgments. Nikos has served as a guest speaker for a number of organizations including Continuing Legal Education, the Trial Lawyers Association, and Crown Counsel of British Columbia. He is also is an advocacy advisor for the Supreme Court Advocacy Institute which assists counsel in preparing submissions for the Supreme Court of Canada. Nikos served as a judicial clerk at the British Columbia Court of Appeal and was a Raymond Herbert Award recipient.
Courses
Criminal Law and Procedure
The Law of Evidence
Ethics
Publications
"Testimonial Privilege: The Scope of Protection Against Self-Incrimination Afforded by Section 13 of the Charter", in Perspectives on Evidentiary Privileges", (Toronto: Thomson Reuters, 2019). 
"The Risks of Technology in the Law Classroom: Why the Next Great Development In Legal Education Might Be Going Low-Tech" (2018) 51:3 UBC L REV 773 https://papers.ssrn.com/sol3/papers.cfm?abstract_id=3264944
"R. v. Seruhungo: The Supreme Court of Canada "Substantially" Affirms a Powerful Tool to Protect Against Wrongful Convictions Caused by Vetrovec Witnesses" (2017) 38 C.R. (7th) 64
Publications listed on the Law Library Faculty Research Publications Database.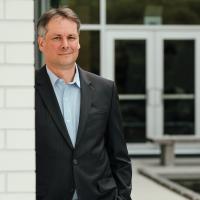 Research Interests
Criminal law and criminal justice
Legal education
---