Dr.
Marcus Moore
Assistant Professor
Profile
D.Phil., Oxford University
B.C.L. with Honours, McGill University (Gold Medalist).
LL.B with Honours, McGill University (Gold Medalist).
A.B., Harvard University (Mathematics).
Law Clerk to Chief Justice Beverley McLachlin P.C., Supreme Court of Canada.
Member of the Bar, Law Society of Upper Canada.
Graduate Tutor, University of Oxford.
Convenor, Regulation Discussion Group, University of Oxford.
Drafted by Pittsburgh Penguins NHL (retired due to injury).
Research Interests
Law of Obligations (especially Contracts)
Regulatory Theory and Design
Socio-Economic Regulation
Law Reform
Law and Society
Public Law and Governance
Sports Law
Critical Disability Theory
Courses
Contracts
Jurisprudence & Critical Perspectives
Sports Law
Law of Contract (Oxford)
Tort Law (Oxford)
Publications
M Moore, Regulating Boilerplate: Resolving the Issues of Imposition and Unfairness in Standard Form Contracts (Bloomsbury, forthcoming).
M Moore, 'Freedom of Thought at the Ethical Frontier of Law and Science' (2021) Ethics & Behavior.
M Moore, 'Justice as Harmony' (2018) 87 Supreme Court Law Review 3.
M Moore and Daniel Jutras, Canada's Chief Justice: Beverley McLachlin's Legacy of Law and Leadership (LexisNexis 2018).
M Moore, 'Shifting the Balance of the Oakes Test from Minimal Impairment to Proportionality of Effects' (2018) 82 Supreme Court Law Review 143.
M Moore, 'The Past, Present and Future of Law Reform in Canada' (2018) 6 The Theory and Practice of Legislation 225.
M Moore, 'Why Does Lord Denning's Lead Balloon Intrigue Us Still? The Prospects of Finding a Unifying Principle for Duress, Undue Influence and Unconscionability' (2018) 134 Law Quarterly Review 257.
M Moore, 'Elements and Implications of the Supreme Court's New Rigorous Approach to Construction of Statutory Purpose' (2017) 77 Supreme Court Law Review 223.
M Moore, Saving the game: Pro Hockey's Quest to Raise Its Game from Crisis to New Heights (Toronto McClelland & Stewart, 2006).
Publications listed on the Law Library Faculty Research Publications Database.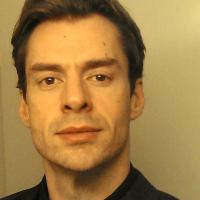 ---