Faculty Profile: Dr. Marcus Moore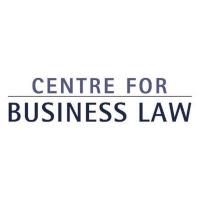 Jun 23, 2022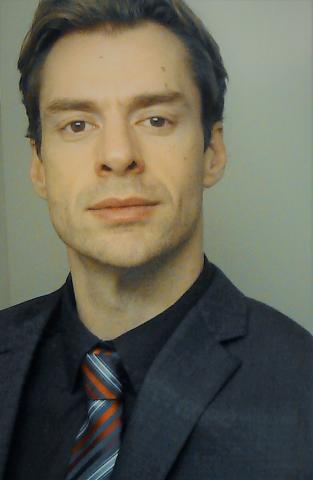 Dr. Marcus Moore is an Assistant Professor at UBC's Peter A. Allard School of Law where he currently teaches courses in Sports Law, Contracts, and Jurisprudence. Prior to joining UBC, he was a Clarendon scholar at Oxford University, where he earned his doctorate in law. Previously, he was a law clerk to Chief Justice Beverley McLachlin at the Supreme Court of Canada. He earned his LLB and BCL degrees from McGill University, where he was the law school's Gold Medalist. Marcus completed his undergraduate education at Harvard University (Mathematics). He is the author of the forthcoming book Regulating Boilerplate: Resolving the Issues of Imposition and Unfairness in Standard Form Contracts (Bloomsbury, 2022). He is also the co-editor of an essay collection on the judicial legacy of Beverley McLachlin (LexisNexis, 2018), and an award-winning book on regulation of professional hockey Saving the Game (Random House, 2006). He is a draft pick of the NHL's Pittsburgh Penguins (retired due to injury) and mentored his two younger brothers to Harvard and the NHL.
What are your research interests?
I do a lot of research in Contract Law and related areas, and in the area of Regulation. I'm very interested in Law Reform and in terms of a niche area, Sports Law and Sports Management.
Tell us about your current research projects.
A lot of my research right now is on standard form contracts. I have some articles coming out that discuss the Supreme Court of Canada's important decision in Uber v Heller, with regard to standard form contracts as well as unconscionability. I also have a book coming out Regulating Boilerplate. A few years back, Professor Margaret Radin from Toronto/Michigan published a prominent book on the problems of imposition and unfairness in boilerplate contracts. My book offers solutions to those problems, which have persisted since the emergence of standard form contracting during the Industrial Revolution. My book explains why standard form contracts are indispensable and immensely valuable to business and to legal practice. My book then draws on regulatory design scholarship to help systematically identify targeted solutions to the imposition and unfairness problems. That way, business and lawyers can get the benefits of standard form contracts, without the downsides of imposition and unfairness. It's important to get beyond thinking of standard form contracts in simplistic "good or bad" terms. And it's important that the status of a standard form contract and its terms not be under a cloud of uncertainty as to whether they will be legally enforced or not.
What are some of your favourite projects you have worked on?
As a former pro hockey player, I've written two books on sports. The first one, Saving the Game: Pro Hockey's Quest to Raise its Game from Crisis to New Heights, is a very wide-ranging book about the Regulation of Professional Sports. The other one, Making It in Hockey: What You Should Know from the Experts and Pros, is for parents and kids about striving in sports. It's also quite wide-ranging, but is about athletic striving and how to pursue that successfully in a way that also supports rather than detracts from success in school and other pursuits, promotes physical and mental health, and fosters the development of positive character and attitudes and resiliency and so on.
Are there any upcoming events you are a part of that you would like to share?
We are hosting the third Canadian Law of Obligations conference at UBC Green College June 23-24, 2022 that might be of interest to lawyers, firms, and business clients. There will be several panels on Contract Law and other areas of private law. Some major figures will be present from universities across Canada including, off the top of my head, Lionel Smith, Angela Swan, Stephen Waddams, Nathalie Vezina, Mitchell McInnes, and hopefully Stephen Smith.
Do you have any advice to share with students/lawyers?
I teach my Contracts students things like negotiation, contract drafting, and interpretation which in my view are quite important in practice, but don't get a lot of space in the textbooks and casebooks.
---