The 2021 UBC Environmental Negotiation Competition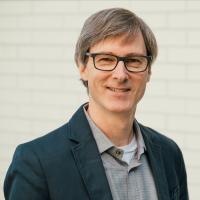 Oct 22, 2021
I am excited to be the faculty sponsor of this year's annual Environmental Negotiation Competition, organized by the UBC Environmental Law Group (ELG). The competition is a fun annual event that involves teams of two students each participating in a tripartite negotiation on an environmental or natural resource law topic. Teams consist of law students from all years of study at the University of Victoria, Thompson Rivers University and UBC.  The negotiations will be judged by a diverse group of practicing lawyers and professors who will be able to provide feedback after the negotiation. 
Preparation is minimal - the ELG will provide participants with the problem a week before the negotiation, and it will not involve outside research. The event includes a catered reception.
The event will be held at Allard Hall on Friday, November 19, 2021 from 5:15 - 8:00 PM. The tentative schedule of events is:
| | |
| --- | --- |
| 5:15 – 5:50 pm | Registration |
| 5:50 – 6:00 pm  | Introductions  |
| 6:00 – 6:30 pm | First Round Negotiations followed by feedback from judges |
| 6:40 – 7:10 pm | Second Round Negotiations followed by feedback from judges |
| 7:10 – 7:25 pm  | Break for Participants While Judges Tally Scores  |
| 7:25 – 7:55 pm | Final Round Negotiation |
| 7:55 – 8:30 pm | Reception (catered) and Finalists Announced |
A COVID-19 safety plan for the event, in accordance with Provincial Health Orders, is in the works with UBC. Full vaccination and masks will be required. If you have any questions or concerns regarding COVID-19 safety measures, please do not hesitate to contact us for more information. 
To sign up, the organizers are asking that participants please fill out this Google Form no later than 4pm on November 2nd. Based on venue capacity in terms of COVID, they are currently limiting each school to 8 teams (16 students), but will remain flexible should there be changes in circumstances.
Space is limited, so please apply early! If you don't have a partner, fill out the form anyway and the organizers will try to pair you up. 
Please feel free to contact the ELG at ubc.elg@gmail.com if you have any additional questions!
---
Centre for Law and the Environment