Vancouver's climate change accountability motion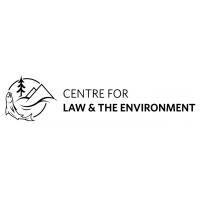 Centre for the Law and the Environment Assistant
Jun 26, 2019
On June 24, 2019, twenty-eight law professors from across Canada issued an open letter urging local governments to explore legal and other avenues to hold major fossil fuel companies accountable for climate change-related damage to public property.
Professor Stepan Wood, Director of the UBC Centre for Law and the Environment, submitted the letter to the Vancouver City Council, which is considering a motion instructing Mayor Kennedy Stewart to do three things: ask the provincial and federal governments to pass laws helping governments to recover climate costs from major fossil fuel companies, to send letters to twenty of the biggest emitters asking them to accept accountability for their share of these costs, and to explore cooperative climate accountability strategies with other municipalities. Professor Wood will speak in favour of the motion before Vancouver City Council later today.
Stay tuned for subsequent posts reporting on the Council meeting and addressing the arguments for and against the growing climate change accountability movement!
---
General Audience

Academics

Centre for Law and the Environment