The Centre for Law and the Environment (CLE) is devoted to creating and sharing knowledge and ideas about the relationship between environment and law. The Centre hosts a variety of events, including talks, workshops, book launches, webinars, conferences, and our "No Fly Zone" Speaker Series.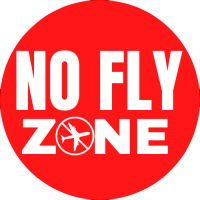 The Green Rights & Warrior Lawyers Inspirathon enables university students around the world to contribute to the work of a "Warrior Lawyer" who is fighting to advance "Green Rights" through (or sometimes despite) law. The 2023 Inspirathon is now open!
The "No Fly Zone" Speaker Series brings legal thinkers and actors from around the world to speak virtually about pressing environmental law issues. This series was originally designed as a way to foster national and global knowledge exchange without generating travel-related greenhouse gas emissions—which are amongst academics' largest contributions to climate change. Just as the series was launched, the COVID-19 pandemic intervened to make a necessity out of virtue. The first "No Fly Zone" event, a keynote talk by Rights of Nature pioneer Mari Margil, was held just two days after the entire University of British Columbia moved online in March, 2020. This series will remain a regular feature of the CLE's programming even after pandemic-related travel and gathering restrictions are eased. 
"No Fly Zone" talks are free to attend, open to the public and often qualify for continuing legal education credit for lawyers. Look for the distinctive "No Fly Zone" logo next to event listings on our Past Events page!