The Centre for Law and the Environment is building a community of learning, research and action at Allard for a healthy environment and sustainable society. 
Our network of past and present fellows includes graduate and JD students at the Peter A. Allard School of Law and visiting professors from around the world. Read about them and their projects below. 
Resident Fellows
Resident fellows include graduate students at Allard Law studying under the supervision of CLE faculty members, and Allard Law JD students participating in CLE research projects or experiential learning opportunities.
---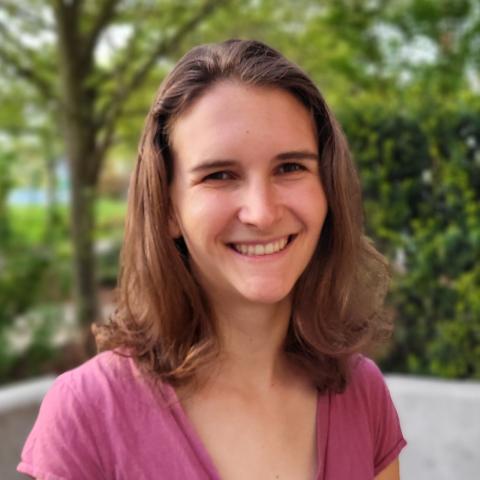 Kylie Schatz
JD Student
Kylie is a JD Candidate (2025) at the Allard School of Law and is the current coordinator for the Centre. Prior to attending Allard, she obtained a degree in International Relations from UBC. She is interested in the role of law in working towards environmental justice and reconciliation.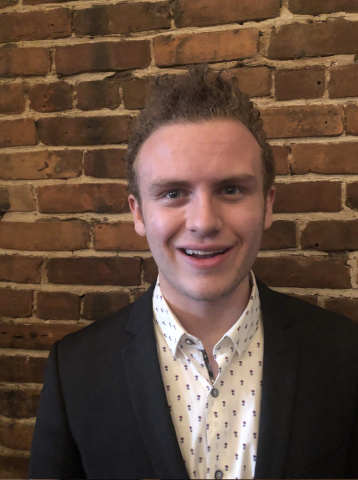 Zachary Jericho Couture
JD Student
Zachary (Zakaria) Jericho Couture is a JD Candidate (2025) at the Allard School of Law at UBC. Before coming to Vancouver, Zac completed a joint honours degree in Political Science and World Islamic & Middles East Studies (WIMES) at McGill University. Zac has long been involved with grassroots activism and community work as it relates to discrimination and environmental injustice. Zac hopes to help bring forward new and important ideas and perspectives into the law, especially as it pertains to the environment and climate change. Zac is currently supporting the Centre's "Respect for All Relations" Project.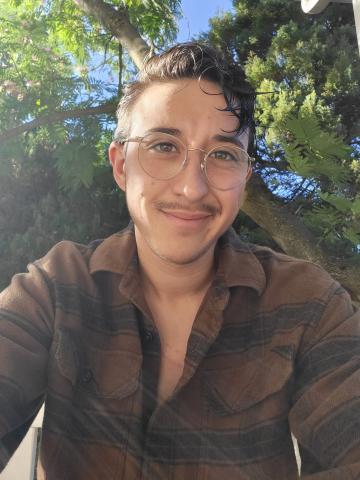 Benjamin Foucault
JD Student
Benjamin (they/them) is a disabled indigequeer JD student at the Peter A. Allard School of Law and the Project Manager for the Green Rights and Warrior Lawyers Virtual Academy and Inspirathon with the Centre for Law and the Environment. Prior to attending law school, Benjamin completed their BSc degree in Zoology at the University of Guelph followed by a partial MSc degree in Oceans and Fisheries at the Institute for the Oceans and Fisheries at UBC. Benjamin was also working as a Program Specialist for the national Ocean Bridge program, had the privilege of attending the 2019 Our Ocean Youth Leadership Summit as a national ocean leader representing Canada, and currently works as a community outreach worker with the Urban Indigenous Health and Healing Cooperative (Kìlala Lelum) in Vancouver's dtes. Benjamin is fuelled by community organizing and hopes to use the law as a means to decolonize our institutions and provide society's most vulnerable peoples with access to culturally relevant harm reduction services.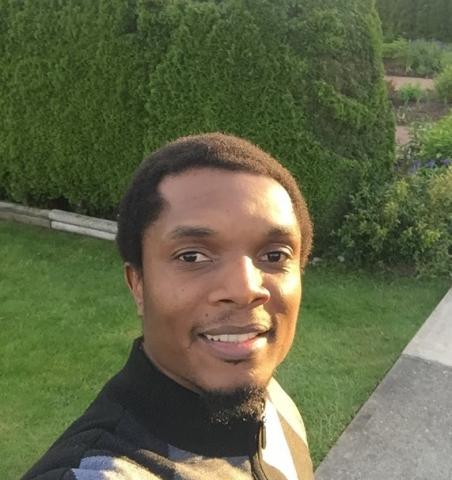 Gideon Odionu
PhD Student
Prior to commencing his doctoral studies, Gideon was a Graduate Teaching Fellow and a Graduate Research Assistant at the University of Saskatchewan. He is both a UBC Sustainability Scholar and a UBC Sustainability Ambassador. His broad research interests include international investment law, development, international law and the Global South. Gideon's current PhD research addresses the tension between three policy goals that are shared by most contemporary governments: encouraging investment, mitigating climate change and achieving sustainable development. Fundamentally, his research seeks to identify international and domestic legal tools for integrating sustainable development into investment law so that foreign investment supports ─ or at least does not impede ─ the fight against climate change. This challenge is global in scope and highly relevant to the Global South. His PhD research supervisor is Professor Stepan Wood.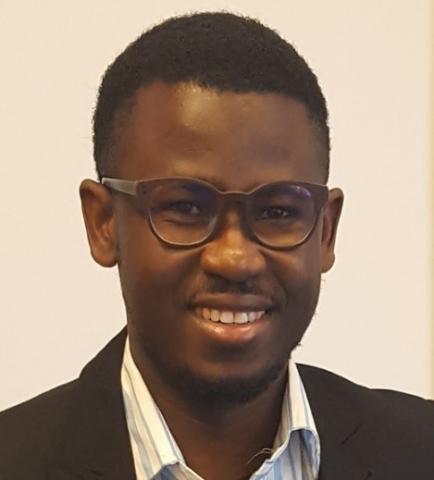 Temitope Onifade
PhD Student
Supervised by Dr Stepan Wood, Temitope Onifade explores hybrid low-carbon regulation in his PhD research at UBC. Also, Temi works as a researcher for Commonwealth Climate and Law Initiative housed at Oxford University but operating across commonwealth countries. Previously, he held positions with University of Calgary, Memorial University, Government of Newfoundland & Labrador, and law firms. He has contributed outputs on sustainability to several policies, journals, books, and newsletters.
Beyond academic research, Temi mobilizes academic resources for sustainability in society. He directs Community Sustainability Global (www.csgproject.com) — an international partnership that brings experts, social enterprises, governments, and others together to enlighten communities on sustainability, teach sustainability skills and cut back on unsustainable practices. He co-founded and has coordinated the UBC Liu Institute Network for Africa (www.linaubc.ca) —a multidisciplinary group of over 70 graduate students, postgrads and postdocs, professors and others—facilitating projects on global issues affecting Africa, most notably the environment-development nexus. He advocates for climate action, Africa, and indigenous peoples as a co-host on Vancouver Coop Radio.
He is a grateful awardee of the International Doctoral Fellowship, Vanier Scholarship, Bombardier Scholarship, and other awards for his PhD. His additional awards are from IBA, ASIL, AfBA, Columbia University and other organizations.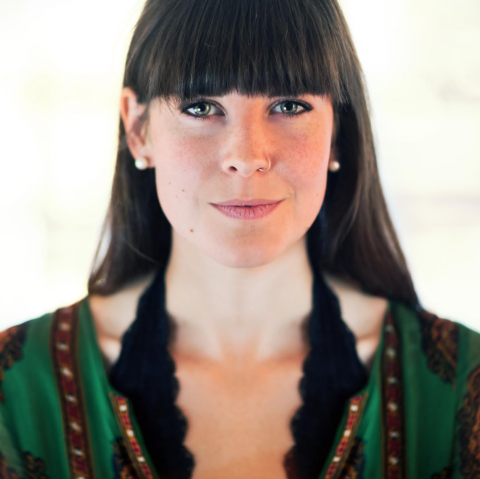 Meghan Robinson
PhD Student
Meghan Robinson is a PhD student in the Interdisciplinary Studies Graduate Program at the University of British Columbia (UBC). She is completing her doctoral research on the possibility of giving Māori and Tsilhqot'in environmental legends human rights in both Aotearoa and British Columbia as a means to protect Indigenous knowledge alongside the environment. Her two supervisors are Dr. Wade Davis and Dr. Stepan Wood.
Meghan's research builds on her experience and passions, having formed a strong bond with several leaders in the Māori community in 2015, while completing a placement in Aotearoa for her Outdoor Education MSc. from the University of Edinburgh. Meghan coordinated a cultural exchange with her Māori mentors and several Indigenous communities in BC. During this exchange, their group formed a strong relationship with the Tsilhqot'in Nation and subsequently a reciprocal cultural exchange was again coordinated by Meghan, this time to Aotearoa with a delegation of 23 Tsilhqot'in leaders. During these trips, Meghan helped facilitate the introductions and conversations between Māori and Tsilhqot'in leaders in the areas of Indigenization, environmental protection and sovereignty.
Other outputs include representing Canada at the Rowing World Championships and the Commonwealth Games. Meghan is also the founder of Soft Cedar Performing Arts Society, a non profit organization that provides support and creates opportunities for local artists, communities and organizations who want to push the boundaries of their performance practice and make a difference.
Avery Pasternak
JD Student
Avery is a JD Candidate (2024) at the Peter A. Allard School of Law at UBC. Prior to beginning her law degree she completed a dual degree in business and international relations at Western University. Her interests lie at the intersection of human rights, environmental justice, and corporate governance. 
Paul Johnson
JD Student
Paul is a JD Candidate (2023) at the Peter A. Allard School of Law at UBC. He grew up hiking among the mountains, coulees, and trees of Southern Alberta. Raised in the same small town as the former Chief Justice of Canada Beverley McLachlin, Paul hopes a mere mote of her legal expertise might have rubbed off on him.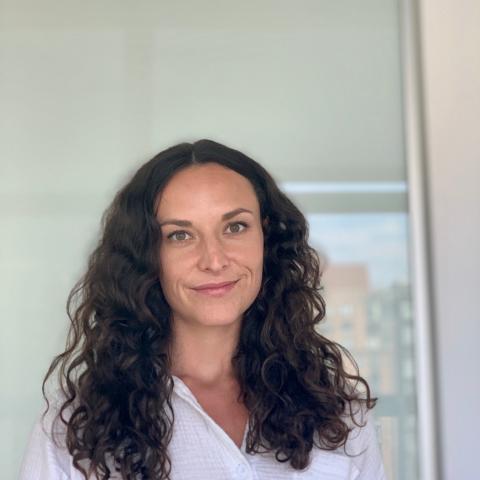 Gabrielle Matheson
JD Student
Gabrielle is a JD candidate at the Peter A. Allard School of Law. Before beginning her JD she completed an undergraduate degree at Queen's University, and a masters at the University of British Columbia where she focused on global environmental politics and environmental justice. Her master's thesis focused on the intersections among gender and discourses of environmental responsibility. Her academic and volunteer work has fueled her interest in exploring potential avenues for legal reform in the field of environmental law. As a Fellow of the Centre for Law and the Environment she is currently working on a project that rethinks the doctrine of reception of English law in Canada.
Jade Dumoulin
JD Student
Jade Dumoulin is a JD Candidate (2022) at the Peter A. Allard School of Law. She is a member of Xaxli'p First Nation and tries her best to approach environmental law with a St'át'imc understanding. She moved to Vancouver for an undergrad in Political Science at UBC and did not want to leave due to its beautiful nature, but she does not hike enough to call herself a true Vancouverite yet.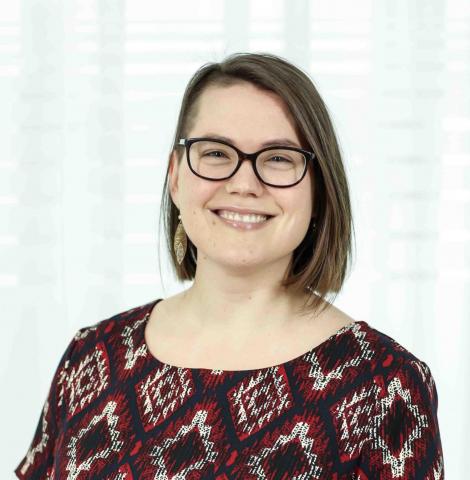 Grace Nosek
PhD Student
Grace Nosek is currently pursuing her PhD in law at the University of British Columbia, studying how to use law to protect climate change science from manufactured doubt. She is fascinated by the intersection of law and story and focuses her research on how law can tell better stories in the pursuit of environmental and social justice. She holds a B.A. from Rice University and law degrees from Harvard Law School and the University of British Columbia.
Grace has complemented her education through internships at the Department of Justice's Environment and Natural Resources Division, the Natural Resources Defense Council, and the White House Council on Environmental Quality. After law school, she completed a Fulbright fellowship in Victoria, Canada studying government review of major natural resource development projects and published a paper on her findings—Re-Imagining Indigenous Peoples' Role in Natural Resource Development Decision Making: Implementing Free, Prior and Informed Consent in Canada Through Indigenous Legal Traditions.
To supplement her legal and policy research and advocacy, Grace has written and published an environmentally themed young adult trilogy, the Ava of the Gaia series. She is the Student Director of the UBC Climate Hub.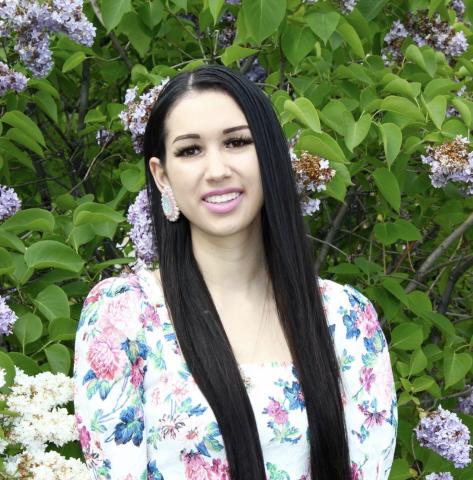 Mallory Jang
JD Student
Mallory Jang is a member of the Wet'suwet'en First Nation. She is a JD candidate at Peter A. Allard School of Law. She completed an undergraduate degree in Political Science with a minor in First Nation Studies at the University of Northern British Columbia. Her great grandfather, Chief Mikhilkhlekh or Johnny David was the first Wet'suwet'en chief to give evidence in the historic Delgamuukw land claims court case.
Chief Mikhilkhlekh dedicated his testimony to his grandchildren and the next seven generations of Wet'suwet'en people. Accordingly, Mallory has always had a passion for advancing rights and justice for Indigenous people, including environmental rights. She has worked and volunteered for various Indigenous organizations and governments. As a fellow of the Centre for Law and the Environment she is currently working on a project regarding legal recognition for non-human relations, which encompasses rights and justice for Indigenous people.
Victoria Baylis
JD Student
Victoria is a JD student at the Peter A. Allard School of Law, University of British Columbia (UBC). Her focus is on fostering sustainable food systems that work in harmony with, and not against, the natural environment. Her main concerns encompass a lack of food security, the need for a greater emphasis on local food production, and the promotion of greater corporate responsibility. As an active member of the Canadian Association for Food Law and Policy, she works closely with leading legal academics and practitioners to address these and other food policy concerns.
Before beginning her JD, Victoria completed a Bachelor of Science degree, majoring in biology and ecology at the University of British Columbia, Okanagan. She has since acted as the Vice-President of UBC's Animal Justice Chapter, and has worked extensively as a clinician with the Law Students' Legal Advice Program, helping to serve underprivileged clients. She has seen how her skills and experience can have an impact on the individual level, and is now approaching environmental law from a broader policy perspective. Through her work with West Coast Environmental Law, Victoria is contributing to stronger environmental protections.
Godwin Dzah
PhD Student
Godwin is a doctoral student at the Allard School of Law, University of British Columbia (UBC). His principal research interests are in third world approaches to the interface between national legal regimes and international environmental obligations, natural resource governance and development policy. His present research engagement focuses on developing a functional transnational environmental governance framework in Africa. He has academic and practical environmental governance experience from the Marine and Environmental Law Institute at the Schulich School of Law, Dalhousie University, the Division for Ocean Affairs and Law of the Sea at the Office of Legal Affairs, United Nations Secretariat and The Hague Academy of International Law.
Prior to enrolling at UBC, Godwin taught law and also practised law in Ghana, his home country. Godwin has published on his research interests in international scholarly outlets including the Ocean Yearbook and Westlaw's Comparative Environmental Law and Regulation.
Rachel Garrett
JD Student
Rachel Garrett is a JD candidate at the University of British Columbia's Peter A. Allard School of Law. After writing her honours thesis on sexism in media coverage of political candidates, she spent time working at the Nature Conservancy of Canada, which sparked an interest in environmental law that followed her to law school. She was excited at the opportunity to work with the Centre for Law & the Environment on a paper in support of the Rights of Nature movement, and she hopes to be able to incorporate her passion for environmental justice into her legal career. Rachel will be clerking at the Court of Appeal of Alberta after graduation.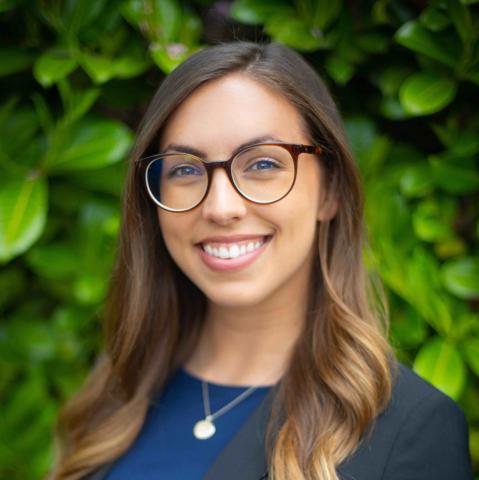 Julia Roe
JD Student
Julia Roe is a JD candidate at Peter A. Allard School of Law. She completed an undergraduate degree in Environmental Studies and History at the University of Victoria. Throughout her degree, and for two years following graduation, Julia held various communications, public outreach, and volunteer coordination positions at several social and environmental non-profits.
Julia was motivated to pursue a legal career by the potential to use law as a powerful tool in the movement for environmental justice and climate action. While attending law school, Julia has been a research assistant on an environmental rights project that has provided her with the opportunity to learn about globally influential environmental cases and legal initiatives. Julia also participates in the Pacific Centre for Environmental Law and Litigation's experiential learning program that is focused on the development of public interest cases, including youth climate litigation and judicial review of fossil fuel infrastructure decisions. Julia is spending the summer after her second year of law school working with West Coast Environmental Law. 
In her free time, Julia enjoys reading, painting, and anything active and outdoors. She can often be found cycling, kayaking or playing beach volleyball.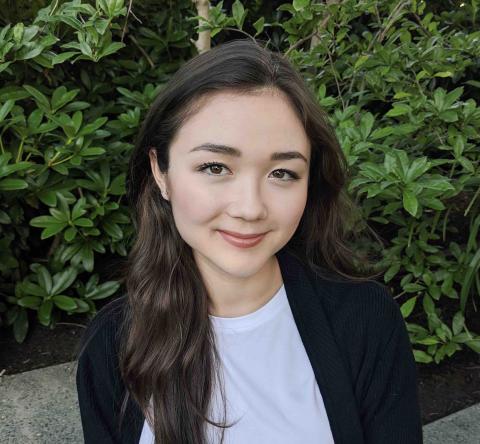 Marie Turcott
JD Student
Marie Turcott is a third-year JD student at the University of British Columbia, in the Environmental and Natural Resource Law Specialization. In summer 2019, she participated in a two-week field placement exploring legal issues affecting animals, the environment and local communities in Cuenca, Ecuador. This experience inspired her to work on bridging the divide between environmental and animal law. Marie is also a legal fellow with the Defend Them All Foundation ("DTA"), a non-profit, international organization dedicated to improving the legal protections of animals and their habitats through community education and law/policy reform. She is currently working with DTA and local advocates on a campaign promoting a province-wide ban on anticoagulant rodenticides.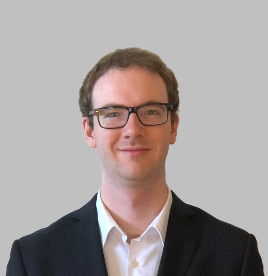 Justin Wiebe
JD Student
Justin Wiebe is a graduate of the Peter A. Allard School of Law at the University of British Columbia, having completed a specialization in Law and Social Justice. Through a variety of coursework and extracurricular pursuits, he developed a keen interest in human rights law, environmental law, and constitutional law. At the International Justice and Human Rights Clinic, for example, he was a member of the official independent research group for the Canadian All-Party Parliamentary Group to End Modern Slavery. Justin also possesses a strong interest in the potential of internationally-defined Indigenous rights to contribute to environmental protection. 
Having cultivated a passion for litigation through his participation in the Wilson equality law Moot Court Competition, Justin is now an articling student at Beddoes Litigation. Here, he is developing a diverse practice with a focus on public law and commercial law.
Visiting Researchers
Visiting researchers include professors and students from around the world who are conducting research at the CLE for a limited amount of time. 
---
Past Visiting Researchers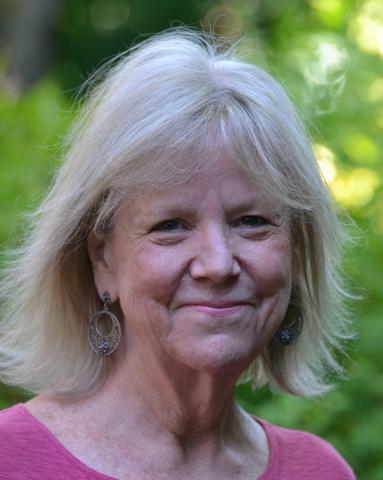 Jan Haaken
Visiting Faculty
Jan Haaken is professor emeritus of psychology at Portland State University, a clinical psychologist, and an award-winning documentary filmmaker. Prior to the Necessity films, Haaken directed six feature films, including Our Bodies Our Doctors (2019), Milk Men: The Life and Times of Dairy Farmers (2016), Mind Zone: Therapists Behind the Front Lines (2014), Guilty Except for Insanity (2008), Queens of Heart: Community Therapists in Drag (2006) and Diamonds, Guns and Rice (2005). Her films focus on stressful jobs performed in liminal spaces and on the social margins. From refugee camps, war zones, psychiatric hospitals and abortion clinics to dairy farms, drag bars and hip-hop clubs, Haaken's documentaries focus on people working in various border zones and their insights on the world around them.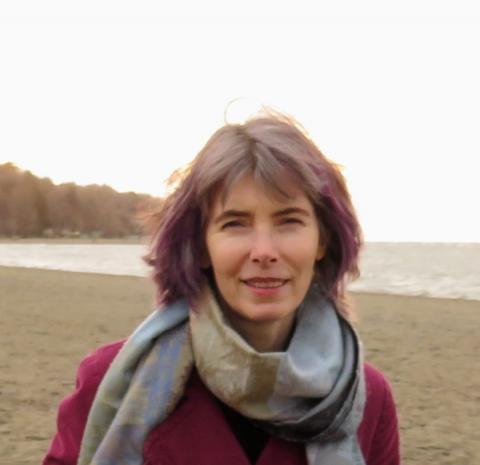 Natalie Oman
Visiting Faculty
Natalie Oman is an Associate Professor in the Legal Studies Program at the University of Ontario Institute of Technology. She holds dual doctorates in law from Osgoode Hall Law School of York University and in philosophy and political science from McGill University. Dr. Oman's research reinterprets traditional sources of international legal rules to highlight their democratizing potential as avenues of inclusion for non-state political communities. It emphasizes non-state agents' roles as subjects and makers of specific transnational legal norms, such as the right of free, prior and informed consent and the responsibility to protect. In 2016, she authored a United Nations report that developed recommendations to prevent atrocity crimes against Indigenous peoples in Latin America on behalf of the UN Office of the Special Advisers on Genocide Prevention and the Responsibility to Protect. In 2019 she published The Responsibility to Protect in International Law: Philosophical Investigations (Routledge). Her most recent projects include mapping the international legal sources of a right to a "preserved climate system", and leading a SSHRC-funded study on the differential impacts of remote academic teaching on equity-seeking groups.
Dr. Katherine Owens
Visiting Researcher (Oct-Nov 2019)
Dr. Katherine Owens is a Senior Lecturer at the University of Sydney Law School and Deputy Director of the Australian Centre for Climate and Environmental Law. As a visitor to the Centre, she researched governance of knowledge for climate change innovation. While at the Centre, Dr. Owens gave a talk entitled "A Climate for Change: Governing Knowledge for Innovation under the Paris Agreement and the Global Climate Funds".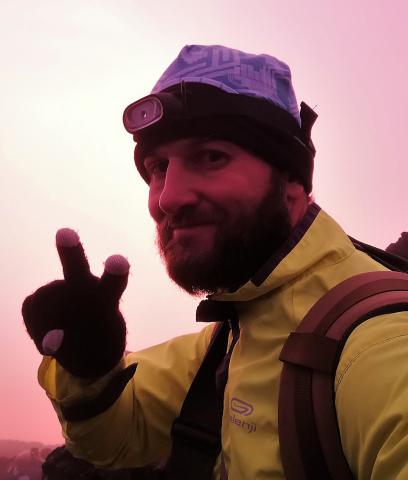 Dr. Maciej M. Sokołowski 
Visiting Researcher (September 2019)
Dr. Maciej M. Sokołowski is a Visiting Associate Professor, Keio University, Tokyo, and Assistant Professor, Faculty of Law and Administration, University of Warsaw. He visited the Centre to research energy law and artificial intelligence. While visiting, he gave a talk entitled "Legal Environment for Artificial Owl: AI in Energy and Environment". 
Janaína Peixer
Visiting Researcher (2018-2019)
Janaína Peixer is a PhD student at the Federal University of Santa Catarina, Florianopolis, Brazil. She visited the Centre to conduct research into the implementation of the Paris Climate Change Agreement. 
Yudong Peng 
Visiting Researcher (2018-2019)
Yudong Peng is a Ph.D. student in the College of Comparative Law, at China University of Political Science and Law, Beijing. He visited the Centre to conduct research into law and corporate social responsibility. 
Mark Wright
Visiting Researcher (2018-2019)
Mark Wright is a Ph.D. student in the Faculty of Law, University of Canterbury, Christchurch, New Zealand/Aotearoa. He visited the Centre in 2018-2019 to conduct research into environmental law enforcement.