The Centre for Law and the Environment is building a community of learning, research and action at Allard for a healthy environment and sustainable society. 
Our network of past and present fellows includes graduate and JD students at the Peter A. Allard School of Law and visiting professors from around the world. Read about them and their projects below. 
Resident fellows
Resident fellows include graduate students at Allard Law studying under the supervision of CLE faculty members, and Allard Law JD students participating in CLE research projects or experiential learning opportunities.
---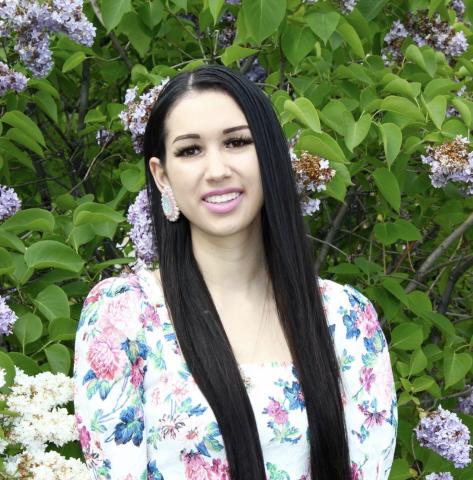 Mallory Jang
JD Student
Mallory Jang is a member of the Wet'suwet'en First Nation. She is a JD candidate at Peter A. Allard School of Law. She completed an undergraduate degree in Political Science with a minor in First Nation Studies at the University of Northern British Columbia. Her great grandfather, Chief Mikhilkhlekh or Johnny David was the first Wet'suwet'en chief to give evidence in the historic Delgamuukw land claims court case.
Chief Mikhilkhlekh dedicated his testimony to his grandchildren and the next seven generations of Wet'suwet'en people. Accordingly, Mallory has always had a passion for advancing rights and justice for Indigenous people, including environmental rights. She has worked and volunteered for various Indigenous organizations and governments. As a fellow of the Centre for Law and the Environment she is currently working on a project regarding legal recognition for non-human relations, which encompasses rights and justice for Indigenous people.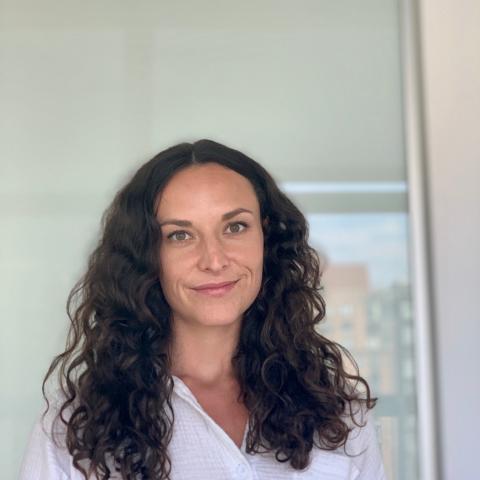 Gabrielle Matheson
JD Student
Gabrielle is a JD candidate at the Peter A. Allard School of Law. Before beginning her JD she completed an undergraduate degree at Queen's University, and a masters at the University of British Columbia where she focused on global environmental politics and environmental justice. Her master's thesis focused on the intersections among gender and discourses of environmental responsibility. Her academic and volunteer work has fueled her interest in exploring potential avenues for legal reform in the field of environmental law. As a Fellow of the Centre for Law and the Environment she is currently working on a project that rethinks the doctrine of reception of English law in Canada.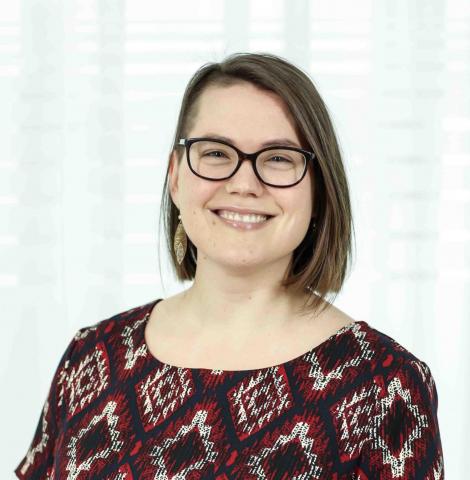 Grace Nosek
PhD Student
Grace Nosek is currently pursuing her PhD in law at the University of British Columbia, studying how to use law to protect climate change science from manufactured doubt. She is fascinated by the intersection of law and story and focuses her research on how law can tell better stories in the pursuit of environmental and social justice. She holds a B.A. from Rice University and law degrees from Harvard Law School and the University of British Columbia.
Grace has complemented her education through internships at the Department of Justice's Environment and Natural Resources Division, the Natural Resources Defense Council, and the White House Council on Environmental Quality. After law school, she completed a Fulbright fellowship in Victoria, Canada studying government review of major natural resource development projects and published a paper on her findings—Re-Imagining Indigenous Peoples' Role in Natural Resource Development Decision Making: Implementing Free, Prior and Informed Consent in Canada Through Indigenous Legal Traditions.
To supplement her legal and policy research and advocacy, Grace has written and published an environmentally themed young adult trilogy, the Ava of the Gaia series. She is the Student Director of the UBC Climate Hub.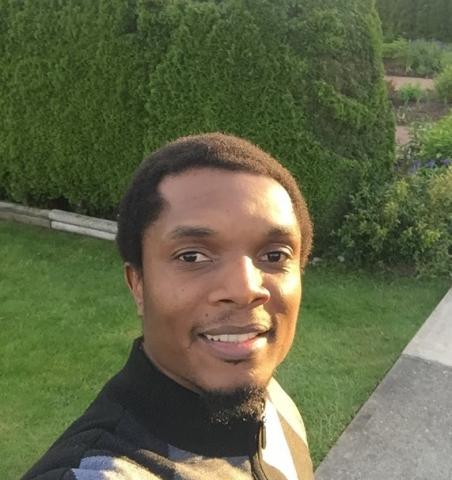 Gideon Odionu
PhD Student
Prior to commencing his doctoral studies, Gideon was a Graduate Teaching Fellow and a Graduate Research Assistant at the University of Saskatchewan. He is both a UBC Sustainability Scholar and a UBC Sustainability Ambassador. His broad research interests include international investment law, development, international law and the Global South. Gideon's current PhD research addresses the tension between three policy goals that are shared by most contemporary governments: encouraging investment, mitigating climate change and achieving sustainable development. Fundamentally, his research seeks to identify international and domestic legal tools for integrating sustainable development into investment law so that foreign investment supports ─ or at least does not impede ─ the fight against climate change. This challenge is global in scope and highly relevant to the Global South. His PhD research supervisor is Professor Stepan Wood.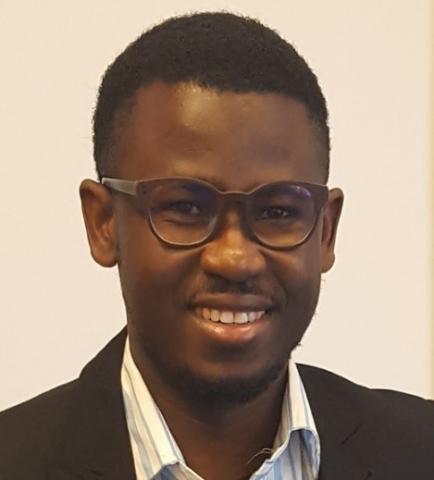 Temitope Onifade
PhD Student
Supervised by Dr Stepan Wood, Temitope Onifade explores hybrid low-carbon regulation in his PhD research at UBC. Also, Temi works as a researcher for Commonwealth Climate and Law Initiative housed at Oxford University but operating across commonwealth countries. Previously, he held positions with University of Calgary, Memorial University, Government of Newfoundland & Labrador, and law firms. He has contributed outputs on sustainability to several policies, journals, books, and newsletters.
Beyond academic research, Temi mobilizes academic resources for sustainability in society. He directs Community Sustainability Global (www.csgproject.com) — an international partnership that brings experts, social enterprises, governments, and others together to enlighten communities on sustainability, teach sustainability skills and cut back on unsustainable practices. He co-founded and has coordinated the UBC Liu Institute Network for Africa (www.linaubc.ca) —a multidisciplinary group of over 70 graduate students, postgrads and postdocs, professors and others—facilitating projects on global issues affecting Africa, most notably the environment-development nexus. He advocates for climate action, Africa, and indigenous peoples as a co-host on Vancouver Coop Radio.
He is a grateful awardee of the International Doctoral Fellowship, Vanier Scholarship, Bombardier Scholarship, and other awards for his PhD. His additional awards are from IBA, ASIL, AfBA, Columbia University and other organizations.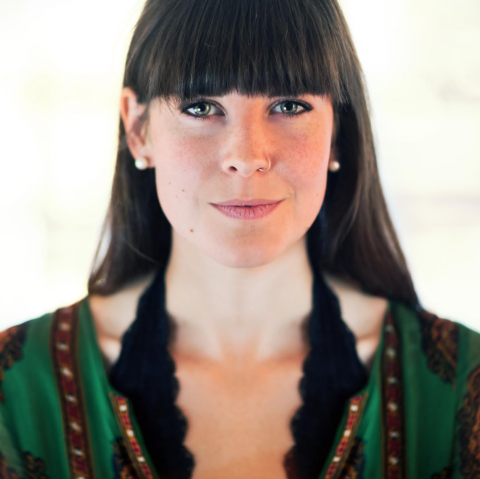 Meghan Robinson
PhD Student
Meghan Robinson is a PhD student in the Interdisciplinary Studies Graduate Program at the University of British Columbia (UBC). She is completing her doctoral research on the possibility of giving Māori and Tsilhqot'in environmental legends human rights in both Aotearoa and British Columbia as a means to protect Indigenous knowledge alongside the environment. Her two supervisors are Dr. Wade Davis and Dr. Stepan Wood.
Meghan's research builds on her experience and passions, having formed a strong bond with several leaders in the Māori community in 2015, while completing a placement in Aotearoa for her Outdoor Education MSc. from the University of Edinburgh. Meghan coordinated a cultural exchange with her Māori mentors and several Indigenous communities in BC. During this exchange, their group formed a strong relationship with the Tsilhqot'in Nation and subsequently a reciprocal cultural exchange was again coordinated by Meghan, this time to Aotearoa with a delegation of 23 Tsilhqot'in leaders. During these trips, Meghan helped facilitate the introductions and conversations between Māori and Tsilhqot'in leaders in the areas of Indigenization, environmental protection and sovereignty.
Other outputs include representing Canada at the Rowing World Championships and the Commonwealth Games. Meghan is also the founder of Soft Cedar Performing Arts Society, a non profit organization that provides support and creates opportunities for local artists, communities and organizations who want to push the boundaries of their performance practice and make a difference.
Visiting Researchers
Visiting researchers include professors and students from around the world who are conducting research at the CLE for a limited amount of time. 
---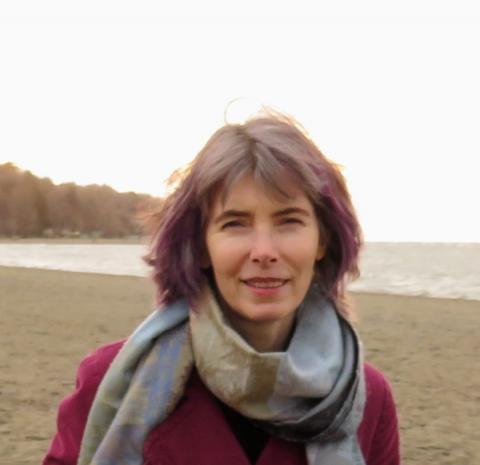 Natalie Oman
Visiting Faculty
Natalie Oman is an Associate Professor in the Legal Studies Program at the University of Ontario Institute of Technology. She holds dual doctorates in law from Osgoode Hall Law School of York University and in philosophy and political science from McGill University. Dr. Oman's research reinterprets traditional sources of international legal rules to highlight their democratizing potential as avenues of inclusion for non-state political communities. It emphasizes non-state agents' roles as subjects and makers of specific transnational legal norms, such as the right of free, prior and informed consent and the responsibility to protect. In 2016, she authored a United Nations report that developed recommendations to prevent atrocity crimes against Indigenous peoples in Latin America on behalf of the UN Office of the Special Advisers on Genocide Prevention and the Responsibility to Protect. In 2019 she published The Responsibility to Protect in International Law: Philosophical Investigations (Routledge). Her most recent projects include mapping the international legal sources of a right to a "preserved climate system", and leading a SSHRC-funded study on the differential impacts of remote academic teaching on equity-seeking groups.