The Indigenous Community Legal Clinic is located in the Downtown Eastside of Vancouver on traditional, ancestral and unceded Coast Salish territories.
Tel: 604 822 1311
Toll Free: 1 888 684 7874
Fax: 604 684 7874
E-mail: iclc@allard.ubc.ca 
148 Alexander Street
Vancouver, BC Canada V6A 1B5
staff
Gloria Cardinal 
Master of Arts
Legal Assistant/Legal Advocate
Phone 604 822 8771
cardinal@allard.ubc.ca
Jaden Bourque
Articling Student
Phone 604 827 3832
bourque@allard.ubc.ca
Dallas Tooshkenig
Articling Student 
Phone 604 822 8655
tooshkenig@allard.ubc.ca
Faculty / Supervising Lawyers
Patricia M. Barkaskas - Academic Director, Indigenous Community Legal Clinic
B.A. (University of Victoria), M.A. and J.D. (University of British Columbia)
Member: Law Society of British Columbia
Patricia Barkaskas earned a M.A. in History, with a focus on Indigenous histories in North America, and a J.D., with a specialization in social justice, from the University of British Columbia. She is a sole practitioner and practices in the areas of child protection (as parent's counsel), criminal, and family law, and has practiced prison and civil law. She has worked closely with Indigenous peoples in their encounters with the justice system and has worked for Residential school survivors as an historical legal researcher for the Indian Residential Schools Settlement Agreement. In addition she has written Gladue reports for the Provincial and Supreme Courts of British Columbia, and the British Columbia Court of Appeal. Her teaching and research interests include restorative justice and experiential learning in clinical legal education. Patricia was born in Alberta and is Métis from the Lac Ste. Anne Cree/Métis and Red River Métis communities.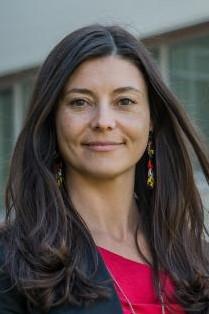 Mark Gervin - Lecturer/Legal Services Director
B.A. (Simon Fraser University), L.L.B.  (University of British Columbia)
Member: Law Society of British Columbia
Mark is an alumnus of the Allard School of Law; he articled with Glenn Orris, QC and was called to the British Columbia Bar in 2000. A criminal defence lawyer, Mark has worked on and continues to work on murder trials across the province of British Columbia, in addition to many other criminal law offences. Currently, he appears regularly in the British Columbia Provincial and Supreme Courts both as defence counsel and as ad hoc Crown Counsel.  Mark also serves as Chair of the Criminal Law sub-section of the Canadian Bar Association's BC Branch and is a founding member and Vice President of the Criminal Defence Advocacy Society (C-DAS).