The Indigenous Community Legal Clinic is located in the Downtown Eastside of Vancouver on traditional, ancestral and unceded Coast Salish territories.
Tel: 604 822 5421
Fax: 604 684 7874
E-mail: iclc@allard.ubc.ca 
148 Alexander Street
Vancouver, BC Canada V6A 1B5
Faculty / Supervising Lawyers
Mark Gervin - Lecturer/Legal Services Director
Member: Law Society of British Columbia
Mark is an alumnus of the Allard School of Law; he articled with Glenn Orris, QC and was called to the British Columbia Bar in 2000. A criminal defence lawyer, Mark has worked on and continues to work on murder trials across the province of British Columbia, in addition to many other criminal law offences. Currently, he appears regularly in the British Columbia Provincial and Supreme Courts both as defence counsel and as ad hoc Crown Counsel.  Mark also serves as Chair of the Criminal Law sub-section of the Canadian Bar Association's BC Branch and is a founding member and Vice President of the Criminal Defence Advocacy Society (C-DAS).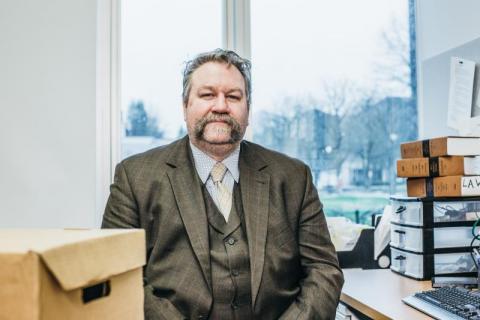 Salima Samnani - Supervising Lawyer
Member: Law Society of British Columbia
Salima is a Kenyan Indo-Canadian Muslim immigrant. Her experience as a litigator and as a lecturer focuses on public law and civil law including family, child protection, and employment law. Salima's research, areas of expertise, and advocacy focus mainly on access to justice, anti-racism, clinical legal education, and education for self-represented and underrepresented litigants. As a lecturer, she is passionate about implementing clinical legal education pedagogies that focus on trauma-informed, skills-based legal training from a feminist, anti-racist and decolonization perspective.