Julen Etxabe
Assistant Professor, Canada Research Chair in Jurisprudence and Human Rights
Licenciate in Law (Basque Country), LL.M. (Brussels), LL.M. (Michigan), S.J.D. (Michigan), Docent in Legal Theory (Helsinki)
Profile
Julen Etxabe is Canada Research Chair in Jurisprudence and Human Rights and joined Allard Law as Assistant Professor in July of 2019. His current research combines legal and literary theory to identify a new model of dialogical judgment emerging in the area of human rights, which is transforming inherited notions of reasoning, rights, authority, and law in the post-national and diverse societies of the 21st century.
Grounded on cultural and humanistic approaches to law, Etxabe is the author of The Experience of Tragic Judgment (Routledge, 2013) and has edited Cultural History of Law in Antiquity (Bloomsbury, 2019). He is also the co-editor of Rancière and Law (Routledge, 2018) and Living in a Law Transformed: Encounters with the Works of James Boyd White (Michigan, 2014). From 2012 to 2017 he was editor-in-chief of No-Foundations: An Interdisciplinary Journal of Law and Justice and is a member of the editorial committee of Law & Humanities.
Prior to joining the Peter A. Allard School of Law, Professor Etxabe was a Core Fellow at the Helsinki Collegium for Advanced Studies and postdoctoral researcher at the Center of Excellence in Foundations of European Law of the University of Helsinki. In addition, he has been a visiting researcher at Reed College (Portland, OR), the Australian National University College of Law, the School of Law and Justice at Southern Cross University in Australia, and Facultés Universitaires Saint Louis in Brussels. He has taught both graduate seminars and undergraduate courses at the University of Michigan and the University of Helsinki and supervises doctoral students in several areas of law and interdisciplinary studies.
Professor Etxabe has been a recipient of numerous fellowships, such as the Fulbright Fellowship to pursue doctoral studies at the University of Michigan Law School and the Kone Foundation Research Grant.
Courses
International Law 
International Human Rights Law
Jurisprudence and Critical Approaches to Law 
Judicial Criticism
Doctoral Seminar II: Comparative and Interdisciplinary Perspectives on Legal Theory
Publications
A Cultural History of Law: Volume 1: A Cultural History of Law in Antiquity
London: Bloomsbury Academic, 2019
"On the Arts of Judging and of Judicial Criticism"
Full text: (2019) 32:3 Int'l J Sem L 759-764
"Writing a Cultural History of Law in Antiquity"
in Julen Etxabe, ed. A Cultural History of Law: Volume 1: A Cultural History of Law in Antiquity
London: Bloomsbury Academic, 2019
pp. 1-20
"Jacques Rancière and the Dramaturgy of Law"
in Rancière and Law by Mónica López Lerma & Julen Etxabe, eds.
London: Routledge, 2018
pp. 17-42
Online Access (with full-text)
For a full list of publications, visit the Law Library Faculty Research Publications Database.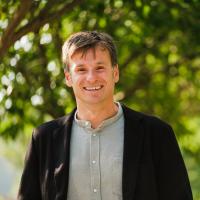 Research Interests
Human rights
International law
Jurisprudence, legal theory, and critical studies
Public and constitutional law
---