Conversations with Legal Thinkers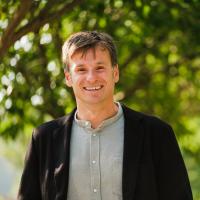 Julen Etxabe
Assistant Professor, Canada Research Chair in Jurisprudence and Human Rights
Feb 25, 2021
What is jurisprudence and how would you characterize it? What is the role of jurisprudence in Law Schools? Is it valuable for students to take it as a mandatory course? What are the challenges and the rewards—intellectual, pedagogical, and practical—of teaching it? How is your own approach to jurisprudence informed?
In a series of 30-minute interviews, I asked these and similar questions to seven leading "legal thinkers" in Canada and other parts of the world, including the United States, Australia, Finland, and Hong Kong. The conversations were recorded via zoom in August-September 2020, in the midst of the COVID-19 global pandemic, as a pedagogical tool to be used in the classroom. The conversational style of interviews hoped to generate a sense of proximity with the authors that could somehow compensate for the lack of in-class interaction with students. 
Before watching the interviews at home, students read short biographical details of the interviewees with one accompanying article by them. Afterwards, they were invited to post their reactions and comments in our online community in canvas. During the contact sessions, substantial time was devoted to discuss the interviews in break out groups. Students shared what they found worth noting, illuminating, or thought-provoking, and especially those aspects which resonated more closely with their experiences in the law school, their legal education, or as students of jurisprudence. 
One thing that transpired most vividly in the conversations was the variety of approaches and the breadth of jurisprudence. Rather than as a well-bounded discipline, or as a canonical set of texts, topics, and authors, jurisprudence emerges as a lively and expansive field of study. The authors seem less committed to forms of abstract theorizing than to situated and creative thinking, and they highlight productive ways of engaging, addressing, and acting upon the myriad ways by which law is brought to life.
The seven interviews collected here are geographically and culturally diverse, with different methodological and legal backgrounds. I hope to enlarge the plurality of voices during a second round of conversations in the summer of 2021.
---
Interviewees are listed in alphabetical order.
To listen on your mobile device, open the MP3 files using your mobile device or view all videos on Youtube.
---
Antaki, Mark
Mark Antaki is Associate Professor and Director of the Paul-André Crépeau Centre for Private and Comparative Law at McGill University. Prof. Antaki is interested in law as a fundamental linguistic human activity and in phenomenological and genealogical approaches to law. He has published on subjects such as the turn to "imagination" in legal theory, the discourses of "values" and "proportionality" in constitutional law, the metaphor of the book in South Africa's interim constitution, and the role of exemplarity in legal reasoning. He co-edited Sensing the Nation's Law: Historical Inquiries into the Aesthetics of Democratic Legitimacy (2018), as well as Rationalité pénale et démocratie (2013).  
Listen to audio of Mark antaki (MP3, 45 MB)
Johnson, Rebecca
Rebecca Johnson is Professor of Law and Associate Director of the Indigenous Law Research Unit at the University of Victoria. Her research interests are marked by interdisciplinary, and include judicial dissent, the economic imaginary, Indigenous legal methodologies, and gender and sexuality. A pioneer in Canadian law-and-film scholarship, she has written on such topics as same-sex family formation, colonialism, the Western, affect and emotion, and Inuit cinema. Her book Taxing Choices: the Intersection of Class, Gender, Parenthood and the Law (2003) won the 2003-2004 Harold Adams Innis Prize for Best English-Language Book in the Social Sciences by the Canadian Federation for Humanities and Social Sciences.
Listen to audio of Rebecca Johnson (MP3, 40 MB)
Macneil, William
William MacNeil is The Honourable John Dowd Chair in Law and Dean of the School of Law and Justice at Southern Cross University (Australia). Born in Canada, Professor MacNeil taught at London School of Economics and the University of Hong Kong prior to emigrating to Australia. Prof. MacNeil is a well-known scholar in the area of jurisprudence and cultural studies. He is the author of Lex Populi: the Jurisprudence of Popular Culture (2007) and of Novel Judgements: Legal Theory as Fiction (2013), which won the Penny Pether Prize for Scholarship in Law, Literature and the Humanities. Most currently he is completing a book on the philosophy of law in science fiction, fantasy and horror.
Listen to audio of William Macneil (MP3, 44 MB)
Minkkinen, Panu
Panu Minkkinen is Professor of Jurisprudence at the University of Helsinki's Faculty of Law. Prior to joining the University of Helsinki, Professor Minkkinen worked at the University of Leicester in the UK and the Finnish Institute in London. His research interests include constitutional and political theory, cultural studies, and continental philosophy. He is the author of Thinking without Desire (1999), Sovereignty, Knowledge, Law (2009) and Law as a Human Science (forthcoming in 2021). He has also co-edited Constituent Power: Law, Popular Rule, and Politics (2020).
Listen to audio of Panu Minkkinen (MP3, 39 MB)
Nedelsky, Jennifer
Jennifer Nedelsky is Professor of Law at the Osgoode Hall School of Law. She was previously Professor of Law and Political Science at the University of Toronto and Professorial Fellow at the Institute for Social Justice. Her teaching and scholarship focus on Feminist Theory, Legal Theory, American Constitutional History and Interpretation, and Comparative Constitutionalism. Her book Law's Relations: A Relational Theory of Self, Autonomy, and Law (2011) won the C.B. Macpherson Prize, awarded by the Canadian Political Science Association. Her jointly authored manuscript A Care Manifesto: (Part) Time for All is forthcoming.
Listen to audio of Jennifer Nedelsky  (MP3, 39 MB)
Veitch, Scott
Scott Veitch is the Paul KC Chung Professor in Jurisprudence at the University of Hong Kong. His work focuses on the ways that legal theory interacts with politics, society, and history, and his forthcoming book Obligations: New Trajectories in Law (in print) deals with the implications of organizing society along an obligations-based approach. He is the author of Law and Irresponsibility: On the Legitimation of Human Suffering (2007) and Moral Conflict and Legal Reasoning (1999), which was the winner of the European Award for Legal Theory. Professor Veitch also co-edited Jurisprudence: Themes and Concepts, which is now in its third edition.
Listen to audio of Scott veitch (MP3, 37 MB)
White, James Boyd
James Boyd White is Hart Wright Professor of Law (emeritus) and Professor of English (emeritus) at the University of Michigan. Prior to that, he taught at the University of Colorado and the University of Chicago. His seminal book The Legal Imagination (1973) is widely credited with having founded the interdisciplinary field of Law and Literature. J.B. White has published many influential books, including When Words Lose their Meaning (1984), Heracles' Bow (1985), Justice as Translation (1990), Acts of Hope (1994), The Edge of Meaning (2001), and Living Speech (2006). His most recent book is Keep Law Alive (2019).
Listen to audio of James Boyd White (MP3, 40 MB) 
This project was funded with the UBC Teaching and Learning Enhancement Fund (TLEF). I want to thank research assistants Heather Mallabone and Audrey Chan for their inestimable help on the technical side of the project.
---