Asha Kaushal
Associate Professor
BA (McGill), MSc (LSE), LLB (Osgoode), LLM (Harvard), PhD (UBC)
Profile
Professor Kaushal joined the Allard School of Law, University of British Columbia in July 2016. She works in the fields of immigration and citizenship law, public law, and legal theory, and has published in all of these fields. 
Prior to joining the Allard School of Law, Asha held a postdoctoral fellowship at the University of Toronto, Faculty of Law. Before commencing her graduate studies, she worked in a variety of legal capacities, including as a law clerk for the Court of Appeal for Ontario, as an aspiring civil litigator in Toronto, and as an international investment lawyer. 
Professor Kaushal's research examines the ways in which law encounters diversity and difference across a range of legal settings. Her present focus is on immigration law and its adjacent fields, although she continues to explore how conceptions of community and belonging relate to legal orders more generally. 
Asha supervises graduate students in subjects related to her research and teaching interests. She is affiliated with UBC Migration, a UBC Research Excellence Cluster.
Courses
Immigration Law
Racism and Law 
Federalism
Transnational Law
Publications
"The Webbing of Public Law: Looking Through Deportation Doctrine" (2022) 59:2 Osgoode Hall Law Journal 291-337.
"The Problem of Boundaries: The Constitution and the Meaning of Citizenship" in Catherine Dauvergne, ed., Research Handbook on the Law and Politics of Migration (Cheltenham: Edward Elgar, 2021).
"Bordering the Pandemic: COVID-19, Immigration, and Emergency" (2020) 41:1 National Journal of Constitutional Law 1-29 (with Bethany Hastie & Devin Eeg).
"Constitutional Law in the Shadow of the Immigration State" in Jacco Bomhoff, Thomas Poole & David Dyzenhaus, eds., The Double Facing Constitution (Cambridge: Cambridge University Press, 2019).  
"Express Entry: Do the Means Change the Ends?" (2019) 42:1 Dalhousie Law Journal 83-124.
"Collective Diversity and Jurisdictional Accommodations in Constitutional Perspective" in Richard Albert, Paul Daly & Vanessa MacDonnell, eds., The Canadian Constitution in Transition (Toronto: University of Toronto Press, 2018).            
      *first-prize winner of the Baxter Family Competition on Federalism
"Opening the Ranks of Constitutional Subjects: Immigration, Identity, and Innovation in Italy and Canada" (2017) 18:7 German Law Journal 1657-1682 (with Francesca Strumia).
"Constituent Power: Political Unity and Constitutional Plurality" (2017) 37:2 National Journal of Constitutional Law 91.
"The Migration Footprint: Sex Equality, Competing Identities, and the Migration Continuum" (2016) 12 Journal of Law and Equality 89.
"The Politics of Jurisdiction" (2015) 78:5 Modern Law Review 759.
"Cultural Law: International, Comparative, and Indigenous" (2012) 50:2 Osgoode Hall Law Journal 471 (Book Review).
"The Growing Culture of Exclusion: Trends in Canadian Refugee Exclusions" (2011) 23:1 International Journal of Refugee Law 54 (with Catherine Dauvergne).
      *cited by the Supreme Court of Canada in Ezokola v. Canada, [2013] 2 SCR 678
"Revisiting History: How the Past Matters for the Present Backlash Against the Foreign Investment Regime" (2009) 50:2 Harvard International Law Journal 491 (Note).
Selected publications are also listed on the Law Library Faculty Research Publications Database.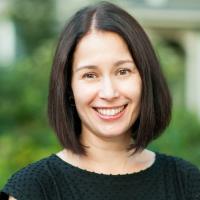 Organization Affiliations
Centre for Feminist Legal Studies
Research Interests
Immigration and refugee law
International law
Jurisprudence, legal theory, and critical studies
Public and constitutional law
Transnational law
---