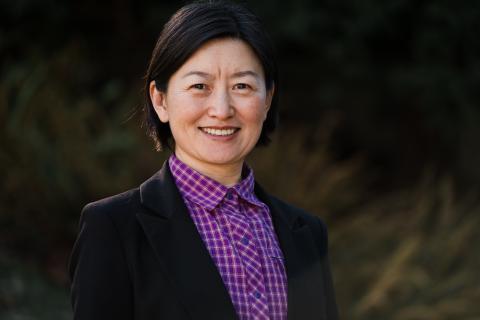 Direct application of international human rights conventions and foreign laws are still uncommon in domestic courts, even though conventions are universally signed and domestically ratified. It is even more uncommon to apply or refer to foreign laws or foreign court decisions in domestic courts. As an exception, Hong Kong's judiciary has applied both international conventions and referred to foreign sources of law in adjudicating human rights cases in Hong Kong. This practice has been well recorded and has been widely recognized as an achievement of international human rights law and proof of Hong Kong's judicial independence.
How can we explain this achievement? Since Hong Kong courts did not apply international human rights conventions directly before the handover, this has also raised the question of what has caused the change after 1997. Previous publications have attributed this development mainly to foreign judges and Hong Kong's common law legacy from the British colonial rule. But there have been few studies that have demonstrated the correlations.
Professor Cheng's latest research project aims to fill the gap and test the common knowledge. Her research is a study of the main drivers for the internationalization of human rights adjudication in Hong Kong and the approaches of the Hong Kong judiciary. 
Professor Cheng will conduct a systemic analysis of Basic Law cases adjudicated by the Hong Kong Court of Final Appeal (HKCFA) between 1997-2017 to see how international human rights conventions and foreign laws are applied by the Court. She will study the main authors of these decisions and the potential role of the Chief Justices. Professor Cheng will also study reactions from other political actors towards these decisions to see the actual impacts of these decisions. Finally, the research project will compare the case of Hong Kong with other jurisdictions that apply international human rights law.
"My preliminary finding is that contrary to the common knowledge, foreign judges do not play a critical role in the internationalization of human rights adjudication in Hong Kong. Instead, the two Chief Justices and local judges have championed these decisions and the course of internationalization. This finding has important implications to our understanding of the movement from the domestication of international human rights law to the internationalization of constitutional rights. It reflects three layers of consensus in Hong Kong: consensus among judges, consensus in the legal community, and consensus in the society. The study also shows that in most cases, China has been acquiescent to the development over the past 20 years, but China would intervene when the Hong Kong Government protested the decisions. Among other things, that means that Beijing tends to side with the Government when consensus cannot be reached in the Region", Professor Cheng explains.
Professor Cheng will publish her findings and share her research with colleagues in Hong Kong and the North American Chinese law community. She will also share her research on open access platforms to engage the general public and ensure her findings are freely available since they may have policy implications for China and other stakeholders. 
Professor Cheng is an Associate Professor of Law at the Peter A. Allard School of Law. Her teaching and research interests include Chinese law and government, comparative constitutionalism, judicial politics, freedom of information, property law and Hong Kong Basic Law. For the Spring 2021 term, Professor Cheng will be teaching "Chinese Law: Implications for Canada-China Relations." The course aims to foster a critical understanding of contemporary Chinese legal system and to explore the implications for Canada-China relationship in the context of an emerging new world order. Learn more about Professor Jie Cheng.
---