We are fortunate to welcome some new faces to Allard Hall this summer. Over the coming weeks, you'll learn more about each of these faculty members and the important research and educational leadership expertise they bring to the Allard School of Law community.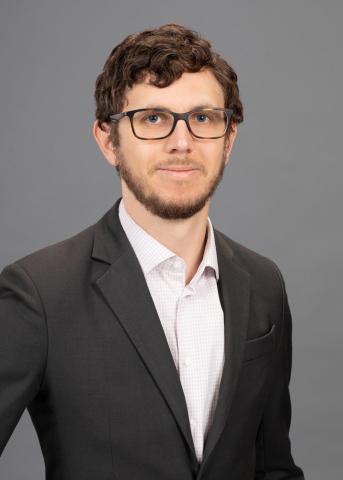 "When a court announces a new rule, should it apply only to future cases or also to disputes arising in the past?" This is the question that Assistant Professor Samuel Beswick is asking in his final dissertation chapter forthcoming in the Yale Law Journal. 
Professor Beswick was a postdoctoral fellow at Harvard Law School's Project on the Foundations of Private Law and holds LLM and SJD degrees from Harvard Law, and LLB (Hons) and BCom (economics) degrees from the University of Auckland. His primary research and teaching interests are in the areas of torts, unjust enrichment, limitations, remedies, and privacy.
"The broad theme of my current research concerns the temporal dimensions of law," says Professor Beswick. "This theme grew out of my SJD dissertation, in which I wrote a lot on an extremely narrow topic: namely, how statutory limitation periods run against causes of action grounded in mistake of law. My study of limitation statutes made me think more deeply about when it is that novel causes of action "arise" and whether judge-made law is inherently retroactive."
In his final dissertation chapter, Professor Beswick critiqued the United States Supreme Court's doctrine of "prospective overruling" of civil cases, which purports to allow courts to change the law for the future without affecting past cases. He asserts that this doctrine is unprincipled, has largely been abandoned, and should be abandoned and says that further examination of this subject is what drives his research. 
"More than a few people will find this proposition controversial, and it drives my ongoing research in two directions: to other jurisdictions, and to other fields of law. While the prospective overruling doctrine originated in the United States, it has been tentatively endorsed by numerous apex courts, including the Supreme Courts of Bangladesh, Canada, India, Ireland, Israel, New Zealand, Singapore, and the United Kingdom. By contrast, Australia and Hong Kong have not been enthusiastic about the doctrine and are holdouts in the common law world. One of my research goals is to justify and defend the minority position and to suggest that other jurisdictions reconsider their penchant for non-retroactive adjudication."
Professor Beswick is looking forward to continuing this research at Allard Law where he will also be teaching Torts and Restitution and Unjust Enrichment.
"I'm thrilled to be sharing a torts stream with Professor Blom this year and to continue after Joost enters a well-earned retirement from teaching.  Vancouver, too, cannot be beat, and reminds me of my New Zealand home. My wife and I are excited about exploring the forests and mountains (although we're a little wary of the bears)!" 
Professor Beswick also expresses his excitement about joining the Allard Law community. 
"I'm looking forward to getting to know my colleagues and students and to getting involved in this incredible and international community. I am hoping this era of social distancing will not overly obstruct opportunities for meeting together, and that it won't be too long before the vibrant campus life that I saw when I last visited will be back up and running."
Visit Professor Beswick's profile page to learn more. 
 
---