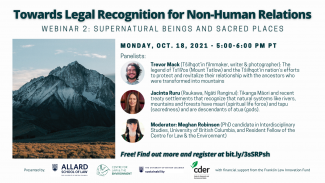 Monday, October 18, 2021, 5:00-6:00 PM PT
The Centre for Law & the Environment (CLE) at the University of British Columbia, in Vancouver, in collaboration with the UBC Sustainability Initiative and the Center for Democratic and Environmental Rights (CDER), is organizing a series of four workshops for individuals and organizations from Indigenous and non-Indigenous communities interested in enacting laws that respect and protect non-human beings like rivers, lakes, species and ecosystems. Attendees will hear directly from people who have taken part in campaigns to achieve legal recognition of non-human relations in Canada and abroad, about why and how they pursued such recognition, what opportunities and obstacles they encountered and what lessons they learned.
This second webinar will focus on supernatural beings and sacred places. Panelists will speak to Indigenous peoples' efforts to enact or revitalize laws that respect and protect the ancestors and supernatural beings embodied in sacred places in their territories.
Panelists
Award-winning Tŝilhqot'in filmmaker, writer, and photographer Trevor Mack will speak about the legend of Ts'ilʔos (Mount Tatlow) and the Tŝilhqot'in nation's efforts to protect and revitalize their relationship with the ancestors who were transformed into mountains in the Chilcotin range of British Columbia. 
Māori legal scholar Jacinta Ruru of the University of Otago will speak about Tikanga Māori and recent treaty settlements that recognize that natural systems like rivers, mountains and forests have mauri (spiritual life force) and tapu (sacredness) and are descendants of atua (gods).
Moderator
The webinar will be moderated by Meghan Robinson, PhD candidate in Interdisciplinary Studies, University of British Columbia, and Resident Fellow of the Centre for Law & the Environment.
More about the SPEAKERS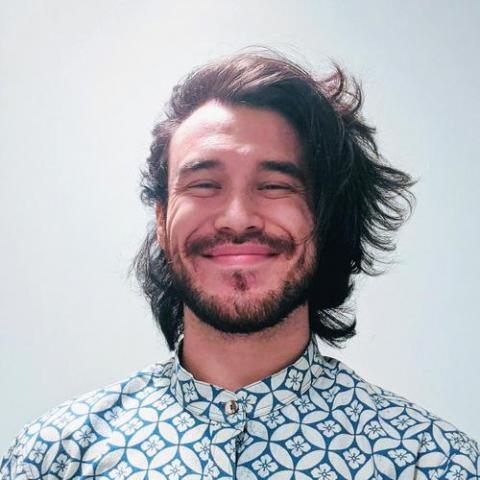 Trevor Mack is an award-winning Tŝilhqot'in (Chilcotin) filmmaker, writer, and photographer. Raised in the Tŝilhqot'in community of Tl'etinqox, the foundations of his film work is based upon the nourishment of the next generations of the Tŝilhqot'in nation. His youth work includes collaborating with the Provincial Health Service Authority's suicide-awareness project titled "Cuystwi", where he and fellow award-winning Métis filmmaker Amanda-Spotted Fawn conducted filmmaking workshops in various Indigenous communities throughout British Columbia. His fictional and documentary film projects range from intimate personal portraits of his family's history to nation-bridging panoramas that the Tŝilhqot'in National Government include in their ongoing negotiations over hunting, fishing, and land rights with the Province of British Columbia and Government of Canada.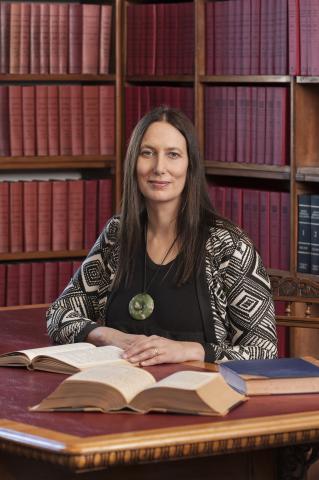 Jacinta Ruru FRSNZ (Raukawa, Ngāti Ranginui) is an award winning Professor of Law at the University of Otago, fellow of the Royal Society Te Apārangi, and recipient of the New Zealand's Prime Minister's Supreme Award for Excellence in Tertiary Teaching. In 2019, she received an inaugural University of Otago Sesquicentennial Distinguished Chair. Her extensive research considers Indigenous' peoples' rights, interests and responsibilities to own and care for lands and waters. She completed her PhD in law at the University of Victoria, Canada.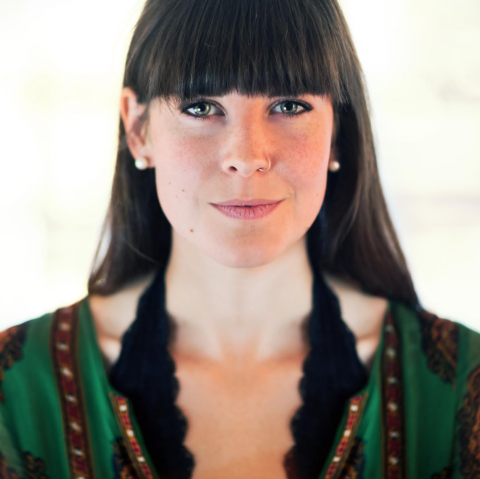 Meghan Robinson (webinar moderator) is a PhD student in the Interdisciplinary Studies Graduate Program at the University of British Columbia (UBC). She is completing her doctoral research on the possibility of giving Māori and Tŝilhqot'in environmental legends human rights in both Aotearoa and British Columbia as a means to protect Indigenous knowledge alongside the environment. Her two supervisors are Dr. Wade Davis and Dr. Stepan Wood.
Meghan's research builds on her experience and passions, having formed a strong bond with several leaders in the Māori community in 2015, while completing a placement in Aotearoa for her Outdoor Education MSc. from the University of Edinburgh. Meghan coordinated a cultural exchange with her Māori mentors and several Indigenous communities in BC. During this exchange, their group formed a strong relationship with the Tŝilhqot'in Nation and subsequently a reciprocal cultural exchange was again coordinated by Meghan, this time to Aotearoa with a delegation of 23 Tŝilhqot'in leaders. During these trips, Meghan helped facilitate the introductions and conversations between Māori and Tŝilhqot'in leaders in the areas of Indigenization, environmental protection and sovereignty.
Other outputs include representing Canada at the Rowing World Championships and the Commonwealth Games. Meghan is also the founder of Soft Cedar Performing Arts Society, a non profit organization that provides support and creates opportunities for local artists, communities and organizations who want to push the boundaries of their performance practice and make a difference.
---
Centre for Law and the Environment

General Audience

All Students

Faculty

Research Talks