Twitter and Me: Litigating Free Speech in the Age of Social Media
In the fall of 2020, Bakan released a documentary film, The New Corporation. The production company attempted to publicize the film on Twitter by promoting Tweets of its trailer. The platform refused these attempts alleging the trailer violated its "political content," "sensitive targeting," and "inappropriate content" policies. After exhausting Twitter's internal appeal procedures, Bakan launched lawsuits, along with co-counsel Sujit Choudhry, against Twitter and the government of Canada. Bakan will discuss the evolution of the cases, and the central issues they raise around the interplay between Charter free speech guarantees and contract law, and the degree to which those guarantees impose positive duties on government to protect core democratic speech.
The presenter will deliver this lecture virtually via Zoom. Please contact Michelle Burchill at burchill@allard.ubc.ca for the Zoom link. 
This event qualifies for 1 hour  of CPD credit.
About the Speaker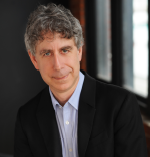 Joel Bakan is a law professor at the University of British Columbia and an internationally renowned legal scholar. His recent book and film, The New Corporation (2020), are sequels to his earlier bestselling book and global hit film, The Corporation (2004). Both books and films have received broad critical acclaim and prestigious awards. Other of Bakan's works include the award-winning books Just Words (1997) and Childhood Under Siege (2012), as well as numerous contributions to scholarly journals, edited collections, and text books.
---
Allard School of Law

General Audience

All Students

Alumni

Continuing Professional Development

Faculty

Graduate

JD

Staff

Research Talks