This presentation assesses the development of Vancouver as an entrepreneurial region. Using data collected from commercial startup databases, we find that Vancouver produces more startups and receives more venture capital financing per capita than any other large Canadian city. However, we also find that Vancouver significantly lags many U.S. cities on these same metrics. In light of our statistical analysis, we explore whether differences in entrepreneurial activity between Canada and the U.S. are due to differences in the countries' legal environments. We conclude that legal differences between Canada and the U.S. cannot explain observed economic disparities, and that differences in entrepreneurial activity are due to broader institutional factors, including underdeveloped business networks, a lack of Canadian venture capital, and "brain drain" to the United States. Although some of these challenges may be addressed by policy reform, others are beyond the scope of government intervention.
Professors Li-Wen Lin and Camden Hutchison
Professor Li-Wen Lin is an Assistant Professor at the Allard School of Law. Her research and teaching interests include comparative corporate governance, corporate social responsibility, state capitalism, Chinese law, and law and economic sociology. 
She has written extensively on the governance of China's state-owned enterprises in respect of their ownership structure, personnel management and executive compensation. Her research also focuses on various legal innovations of corporate social responsibility (CSR), including codes of vendor conduct in global supply chains, sustainability reporting, and mandatory CSR legislation around the world. Her research work has been published in a wide range of law and interdisciplinary journals, including American Journal of Comparative Law, the China Quarterly, Stanford Law Review, the World Trade Review, Columbia Business Law Review, Berkeley Journal of International Law, University of Pennsylvania Asian Law Review, etc. 
Professor Lin's research has been profiled in The Economist and the Wall Street Journal. She has been an invited guest speaker in news media such as Radio Free Asia. She is an invited researcher at CRETA of National Taiwan University. Prior to entering academia, Professor Lin was a consultant at a Forbes Global 2000 company. 
Professor Lin holds a LLB degree from National Taiwan University, LLM and JSD degrees from the University of Illinois at Urbana-Champaign, a PhD degree in Sociology from Columbia University, where she was appointed as a Paul F. Lazarsfeld Fellow.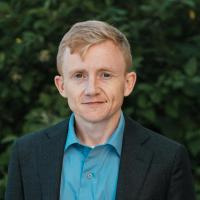 Camden Hutchison is an Assistant Professor at the Peter A. Allard School of Law, where his research and teaching focus on corporate transactions, comparative corporate governance, and the historical development of corporate law. He has also published on corporate taxation and competition law. His current research focuses on the relationship between legal policy and entrepreneurship.
Prior to joining the law faculty, Camden earned his Ph.D. in history at the University of Wisconsin–Madison, where his dissertation examined the history of corporate regulation in the nineteenth- and twentieth-century United States. Before returning to graduate school, he practiced as a corporate associate at the law firm of Kirkland & Ellis LLP, where he represented private equity firms and public corporations in connection with mergers, acquisitions, and other corporate transactions. Camden holds a J.D. from Columbia Law School and a B.A. in history from the University of Rochester.
---
Research

Allard School of Law

All Students

Alumni

Continuing Professional Development

Faculty

Graduate

Research Talks