NO FLY ZONE SPEAKER: PROTECTING PACHAMAMA: THE GLOBAL ALLIANCE FOR THE RIGHTS OF NATURE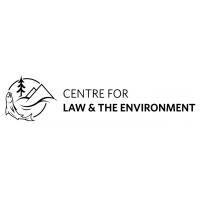 Centre for the Law and the Environment Assistant
Mar 16, 2023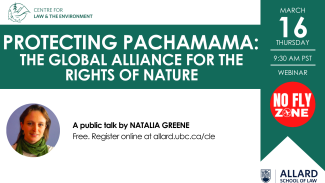 Legal systems around the world are recognizing non-human relatives as legal subjects and rights holders, as part of a larger movement to reorient mankind from an exploitative relationship with nature to one that honors the deep interrelation of all life and contributes to the health and integrity of the natural environment.
The Global Alliance for the Rights of Nature is a global network of organizations and individuals committed to the universal adoption and implementation of legal systems that recognize, respect and enforce "Rights of Nature". The Alliance's objective is to encourage the recognition and effective implementation of Rights of Nature through the creation of a world network of individuals and organizations that, through active cooperation, collective action and legal tools based on Rights of Nature, can change the direction to which humanity is taking our planet.
ABOUT THE SPEAKER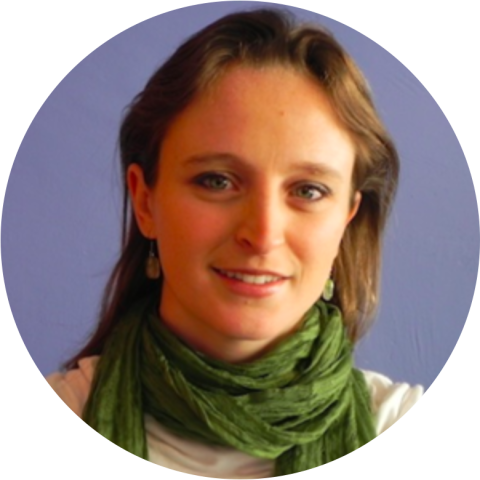 Natalia studied her Bachelor of Arts at Hampshire College, Massachusetts. She holds a Master's degree in Social Sciences from FLACSO-Ecuador and a Master's degree in Climate Change from UASB-EC. She was President and is now Vice President of the Ecuadorian Coordinator of Organizations for the Defense of Nature and the Environment (CEDENMA), member of the Executive Committee of the Global Alliance for the Rights of Nature, coordinator of the Alliance's global team and Secretary of the International Tribunals for the Rights of Nature. She also worked as a consultant of the Amazon Sacred Watersheds Initiative and promoter of the collective, Frente al Ambiente in Ecuador.
---
Centre for Law and the Environment