Webinar: How to File a Submission with the Commission for Environmental Cooperation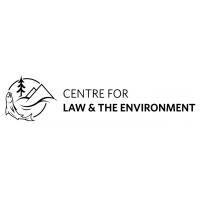 Centre for the Law and the Environment Assistant
May 6, 2021
Presented by Paolo Solano Tovar, Caitlin McCoy and Stepan Wood.
A submission is a written document filed by the public with the CEC Secretariat asserting that Canada, Mexico or the United States is failing to effectively enforce its environmental law. Any non-governmental organization, business entity, or national of Canada, Mexico or the United States may file a submission on enforcement matters. As of July 1, 2020, the Submission on Enforcement Matters (SEM) Process is now governed by Articles 24.27 and 24.28 from the Environment Chapter of CUSMA/TMEC/USMCA. There are some changes to the process, particularly with respect to which environmental laws can be asserted in a submission. 
This webinar will provide participants with an opportunity to learn the steps involved in filing a submission, to understand changes to the process and to learn more about who can file a submission. The public will benefit from the opportunity to ask questions related to the process.
A recording of the webinar and the presentation slides will be provided to registrants following the presentation.
About the Presenters
Stepan Wood is the Canada Research Chair in Law, Society and Sustainability and Director of the Centre for Law & the Environment at the Allard School of Law, University of British Columbia. Stepan's research relates to corporate social responsibility, sustainability, globalization, & transnational governance. He has an S.J.D. from Harvard Law School and an LL.B. from Osgoode Hall Law School. He practiced law with White & Case in New York.
Caitlin McCoy is the Legal Officer at the Commission for Environmental Cooperation. She was previously a Staff Attorney at the Environmental & Energy Law Program at Harvard Law School. She earned an LL.M. in International Environmental Law from The George Washington University Law School, a J.D. from Washington University School of Law, and a B.A. from the University of California, Berkeley.
Paolo Solano Tovar is the Director of Legal Affairs and Submissions on Enforcement Matters at the Commission for Environmental Cooperation. Mr. Solano obtained his law degree from the Faculty of Law at the National University of Mexico (UNAM); a Master's on Environmental Governance from University of Essex (awarded with honors); a Diploma on US Law from Georgetown Law Center, and graduate studies on Business Management and Canadian Law at University of Montreal.
---
Centre for Law and the Environment