Warrior Lawyer Profile: Sarah Deer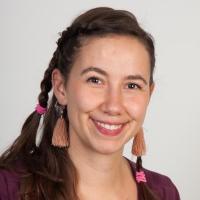 Maya Casilda Acevedo
Masters candidate, Gender, Race, Sexuality, and Social Justice, UBC.
Feb 27, 2021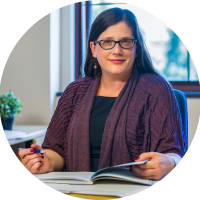 Taking a Stand for Indigenous Women and Mother Earth
Indigenous peoples are the stewards and traditional owners of territories covering more than 50% of the world's land area. However, these same peoples hold legal rights and property titles to just a small fraction of these lands; lands they have lived on (and in relationship to) for centuries and millennia. Add to this the complex North American history of state-Indigenous treaties, forced removals, ambiguous Indigenous jurisdictions, residential schools, and ever-changing reservation boundary lines. This reality makes the law one of the great hurdles for Indigenous peoples the world over and an effective instrument of past and continuing colonialism. This is part of the context which informs Muscogee (Creek) Nation citizen Sarah Deer's important work at the intersection of Indigenous feminisms, US federal Indian law and victims' rights.
A lawyer by training, an advocate at heart, a professor by vocation, and Chief Judge for the Prairie Island Indian Community Court of Appeals, she is deeply committed to exposing the high rates of violence against Indigenous peoples (particularly women), cultures and lands. Of Mvskoke and Jewish heritage, Deer feels a profound sense of connection to her work. She received her BA and JD from the University of Kansas, and in 2020 received an honorary doctorate from Brooklyn College. On four occasions she has given expert testimony before Congress. She has received numerous awards and honours, including being inducted into the National Women's Hall of Fame in 2019. She was a 2014 MacArthur Fellow (the "genius grant") and a 2020 Carnegie Fellow.
 Deer finds inspiration in digging into the rich history of pre-contact Indigenous legal systems, and hopes that these once robust yet viciously repressed tribal justice systems can serve as a galvanizing force for contemporary practices and laws. Focused on rebuilding Indigenous governance infrastructures and reframing influential concepts (such as rape), she is having a hand in the slow reshaping of the US tribal legal landscape. Part of the challenge, Deer reminds us, is Indigenous peoples' uniquely marginalized place under settler colonial nation-states: they both have ancestral ties to the lands and long histories of violence, erasure and cultural genocide. In essence, settlers must keep Indigenous populations subjugated to be able to maintain authority over and access to the land and resources. There is no doubt that this phenomenon is fundamental to what Philippine environmental lawyer Tony Oposa calls "Ex-Con economics" (after extraction and consumption) and a cause of the current environmental crisis. Deer's scholarship speaks to the deeply entrenched ideological underpinnings of the colonial legal system that have failed to protect Indigenous peoples and their lands from endemic violence and abuse.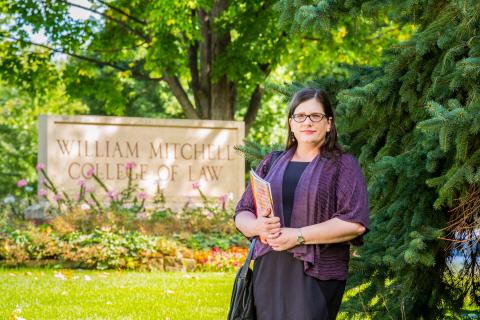 In 2016 the US National Institute of Justice published a report and an article finding that four out of five Indigenous women experience violence and more than one in two experience sexual violence at some point in their lives. In Canada, the Final Report of the National Inquiry into Missing and Murdered Indigenous Women and Girls details similarly alarming numbers. In 2007 Deer co-authored with Bonnie Claremont an Amnesty International report called "Maze of Injustice" reframing the problem of sexual violence against Indigenous women as an international human rights issue. In a 2019 article in the Columbia Journal of Gender and the Law entitled "Raping Indian Country," Deer and co-author Elizabeth Ann Kronk Warner brilliantly "tell the legal story of how violence against Native women is directly linked to the fossil fuel industry and, by extension, climate change." Deer is among a growing body of scholars, as well as reports such as "Violence on the Land, Violence on our Bodies" and "Indigenous Women and Environmental Violence," that are making it crystal clear that this is not simply an unfortunate situation or coincidence, but part of a long, gendered history of exploitative colonialism.
Deer's work attests to the fact that the law is a significant contributor to the problem of violence against Indigenous peoples. Using her extensive knowledge of tribal and federal law, Deer has developed policies and legislation that enable tribal nations to better protect Native women, in turn protecting Native cultures and land. One of her most noteworthy contributions has been her indispensable role in the passage of two landmark US federal statutes: The Tribal Law and Order Act of 2010 and the 2013 reauthorization of the Violence Against Women Act (VAWA).
Deer's research and advocacy work inspires future lawyers to find the courage to change unjust laws. She is a warrior lawyer not only for her unrelenting commitment to shift the current jurisprudence regarding violence against Indigenous peoples, but also because of her crucial legal scholarship linking that violence to the environmental crisis. For the sake of future generations, the world needs more lawyer-advocates like Sarah Deer.
---
Centre for Law and the Environment