No Fly Zone Speaker: The German KSG Case: Giving teeth to the constitutional right to a stable climate for future generations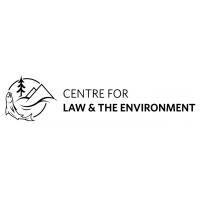 Centre for the Law and the Environment Assistant
Sep 30, 2021
Join us for a public talk on the German KSG case by Dr. Roda Verheyen on Thursday, October 7th (9:30 AM PT)!
In a recent German climate case, Neubauer et al. v. Germany (also known as the KSG case), a group of youth challenged Germany's Federal Climate Protection Act over what they argued were insufficient greenhouse gas (GHG) reduction targets. Relying on the Basic Law of Germany, they brought a constitutional claim that a number of their human rights are violated by this legislation and its failure to sufficiently curb GHG emissions. The argument for the insufficiency of this legislation is grounded in the legislation's failure to account for Germany's legal obligations to reduce GHG emissions under the Paris Agreement.
Earlier this year, the Federal Constitutional Court declared parts of the legislation to be incompatible with basic rights because it postpones high emissions reduction burdens until after 2030. As a result, the Court struck down the offending legislation and ordered the legislature to outline clear GHG reduction targets for the period after 2030.
This talk will offer insight into the KSG case and its impacts on the landscape of environmental law.
About the Speaker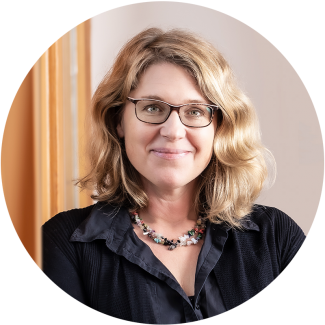 Dr. Roda Verheyen is a partner in the law firm Günther in Hamburg, which specialises in environmental and and energy law. Prior to her work as a lawyer in Germany, she worked internationally for various environmental associations. In 2002, she founded the international network "Climate Justice Programme" and today leads, among other things, various climate lawsuits, but also complaint proceedings at the Aarhus Convention. She advises clients in many environmental cases from other jurisdictions where German law plays a role.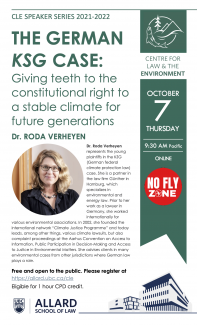 ---
Centre for Law and the Environment