JD Student Profile: Kai Hsieh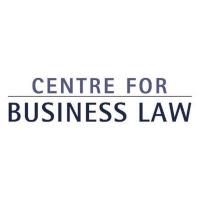 Jun 16, 2020
Kai Hsieh is a second-year JD student at the Allard School of Law and will be participating in the Corporate Counsel Externship this term. As a mechanical engineering graduate, he worked on manufacturing and process improvements at an architectural glass fabricator for three years. He is also the Operations Officer at the Centre for Business Law, and outside of Allard Law, he performs and assists with marketing in a community musical theatre group.
What inspired you to pursue a law degree?
After working in manufacturing engineering for over three years, I wanted a change. I spoke to a number of people including my friends and former classmates from mechanical engineering who had seen success in their careers — some worked for big companies, some small, some in project engineering, some in HVAC (heating, ventilation and cooling) — and nothing appealed to me. But since I had worked for a couple of years, I knew what I liked. I liked learning and absolutely loved being a subject expert, advising everyone from the CEO to the sales staff on what kind of products we could make and where we could push boundaries. I enjoyed growing the company and delivering an end result. For the first six months, I was in charge of setting up a laminated glass line, which involved heavy research (for those unaware, one type of laminated glass is bullet-resistant glass). For the next six months, I was tasked to make the line profitable through data analysis and many instances of trial and error. During my time there, I was also naturally drawn to advocating for more safety equipment, improved processes, and a host of other changes. With that, I started to look elsewhere.
Many things pointed me in the direction of law. From trying to read and understand numerous contracts that landed on my desk to perusing through the Occupational Health and Safety Regulations at work to ensure we were compliant, I knew there was a gap between my understanding of the material and what was on the page. I was never satisfied with the explanations online, and it unsettled me. I had this desire for more knowledge and to understand what I was reading. In addition, I was intrigued by the complexities of the employer-employee relationship and how that would change depending on if it was a relationship between the employer and office staff or the employer and the manufacturing plant staff — I wanted to explore that behaviour academically. Lastly, a law degree would take advantage of my advocacy skills, and I could again become a subject matter expert solving complex issues for people.
Why did you apply to the Corporate Counsel Externship?
I was immediately attracted to the Corporate Counsel Externship because it would be a fantastic opportunity to do hands-on work, and I could draw on my previous experience in manufacturing engineering — at my former company I would give advice on whether we could sell a certain type or size of glass, and in the Externship I could do the same from a legal perspective. With the variety of companies participating in the Externship (from FortisBC to Hootsuite) and the opportunity to get to meet and interact with people at my placement for four months, I thought the Externship would provide an experience unlike any other offered at the law school.
What are some highlights from your time at the Allard School of Law? 
There are numerous opportunities available at the law school, and I wish I had time to take advantage of them all, but first year was an exercise in prioritization. I joined the Law Students' Legal Advice Program and Pro Bono Students Canada, where I met wonderful people and learned about the many facets of the legal community, such as the Access to Justice BC group. I also enjoyed being part of Legal Education Outreach and the Law Revue. As a member of the Law Revue, I had so much fun shooting and editing videos, and singing on stage. In addition, I learned that my interests may align with real estate or municipal law. In my spare time, I would browse through rezoning and development applications in Metro Vancouver, and I would also visit websites that track the progress of various developments. Outside of law school, I spent Tuesday evenings rehearsing with an amateur community musical theatre group called The Broadway Chorus. As nervous as I was with committing to the group while in school, and with show week occurring during exam period, the rehearsals and shows turned out to be pleasant study breaks. That being said, I was not entirely removed from the legal community — one cast member is a lawyer. So despite the workload (which has been fine compared to receiving FaceTime calls at midnight from maintenance staff to diagnose equipment issues), law school has been both unforgetting and unregrettable.
What do you enjoy most about working for the Centre for Business Law?
Even now, the Centre for Business Law still has so much potential, and I have really enjoyed being able to work with the Centre's Director Dr. Carol Liao to unlock that potential. For example, last summer I learned how to write HTML code to rework the back end of the newsletters to optimize them for mobile viewing and desktop viewing. Fonts, images, and layouts now change to make the newsletter as readable as possible no matter the device. And I got to experiment a little more with layouts and different styles when we started releasing monthly event updates. 
In terms of promotional material, I have expanded my knowledge of the Adobe Creative Suite considerably, and we have been able to streamline a lot of the Centre's material. For anyone following the promotional material, they should notice more consistency with regard to our photos and posters. The website has also gotten a mild rework as well. Lastly, since September, the Centre has increased its social media presence (we are now on Facebook!), and there are just so many more things that we can do. 
Last Updated: December 2019
---