Climate Accountability Litigation by Governments Against Fossil Fuel Companies: Exploring the Options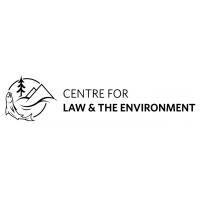 Centre for the Law and the Environment Assistant
Oct 19, 2020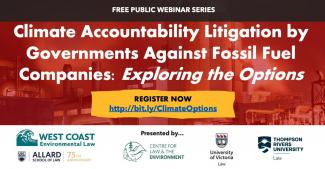 Registration for the 'Climate Accountability Litigation by Governments Against Fossil Fuel Companies: Exploring the Options' webinar series is now open!
Join us each week in November to learn about various aspects of climate accountability regarding the climate damages caused by fossil fuel companies. Each webinar will be held as a panelist discussion with several experts in the field, with opportunities for the audience to ask questions.
This webinar series is a joint initiative between the Centre for Law and the Environment (CLE) of the UBC Allard School of Law, University of Victoria Faculty of Law, Thompson Rivers University Faculty of Law, and West Coast Environmental Law.
Each webinar is approved for two hours of Continuing Professional Development Credit
If you missed this series or would like to watch it again, the recordings for each webinar can be found below:
Crossing the Threshold: Challenges, Opportunities and Legal Theories (November 6)
Friday, November 6, 2020 - 12:00 - 2:00 PM
Local and (U.S.) state governments are suing fossil fuel companies. What are the challenges, opportunities and legal theories that ground these cases? Could and should BC communities or the provincial government bring cases like this?
Panelists
Chris Tollefson, University of Victoria
Corrie Yackulic, Sher Edling
Lynda Collins, University of Ottawa 
Joe Arvay, Arvay Finlay
Host institution: University of Victoria - Faculty of Law
More about the Panelists
Chris Tollefson is a Professor of Law at the University of Victoria. His publications span a range of environmental and natural resource topics. He is executive director of Canada's first legal NGO focused on the training of aspiring public interest environmental litigators, the Pacific Centre for Environmental Law and Litigation  (CELL). He appears as counsel on various public interest environmental and resource law matters.
Corrie Yackulic has practiced law in Seattle, Washington since 1986, representing individuals and communities with claims against polluters, drug and medical device manufacturers, and others. In 2018 she joined SherEdling LLP Of Counsel, where she is part of the team representing public entities in climate damages cases against fossil fuel companies.
Corrie is AV-Preeminent rated by Martindale-Hubbell and a Fellow of the American College of Trial Lawyers. Since 2016 she has been named a "Top50" Washington woman lawyer by SuperLawyers. Raised in the Pacific Northwest, Corrie is a graduate of Harvard Law School.
Lynda Collins is a Full Professor at the Centre for Environmental Law & Global Sustainability at the University of Ottawa.  She is an expert on rights-based approaches to environmental protection, including tort litigation.
Joseph Arvay QC has been practicing over 40 years with a focus on public law. He has litigated many cases with environmental implications  and his most recent foray  is as lead counsel in the Larose v Canada case where 15 youth from across Canada  have claimed that Canada has breached their Charter rights by virtue of its conduct in contributing to climate change. He has offered advice to various municipalities about the prospect of suing fossil fuel companies for their role in climate change and to require them to provide appropriate remedies to the municipalities for the damages to their property as a result.
This webinar will also be moderated by Chris Tollefson
Connecting the Dots: Attribution and Quantification of Climate Harms (November 9)
Monday, November 9, 2020 - 12:00 - 2:00 PM
Climate change often doesn't seem real because its effects look like natural disasters. How much is climate change costing us? How can government officials, lawyers and judges understand the relationship between local costs and climate change? Quantifying climate losses will be key to planning for a climate-resilient future and in climate lawsuits against fossil fuel companies.
Panelists
Dr. Rachel Licker, Union of Concerned Scientists
Sophie Marjanac, Client Earth
Nathan Vadeboncoeur, Smart Shores
Host institution: Thompson Rivers University - Faculty of Law 
More about the Panelists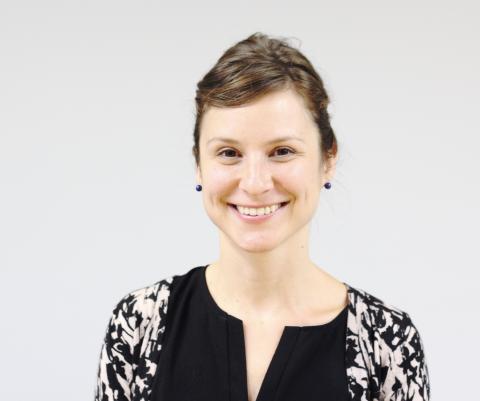 Rachel Licker is a senior climate scientist with the Climate & Energy Program at the Union of Concerned Scientists. In her role, Dr. Licker conducts climate impacts and attribution research, communicates climate science to policymakers, the public, and the media, and works to defend climate science budgets and programs in the federal government. Prior to joining UCS, Dr. Licker completed an American Association for the Advancement of Science (AAAS) Science & Technology Policy Fellowship. For her fellowship, Dr. Licker served as a foreign affairs officer with the U.S. Department of State. Dr. Licker earned her Ph.D. in environment and resources from the University of Wisconsin-Madison and completed postdoctoral training at Princeton University's School of Public and International Affairs.
Sophie Marjanac is an Australian qualified environmental lawyer and a specialist in climate change law, climate litigation and environmental human rights. Sophie Marjanac is the Climate Accountability Lead at Client Earth, where she has worked on innovative climate change litigation strategies for 5 years. In 2019, her team brought a complaint against BP's fossil fuel advertising to the UK National Contact Point for the OECD Guidelines. She has a Bachelor of Laws and International Studies with First Class Honours from the University of NSW.
Dr.

Nathan 
Vadeboncoeur is an environmental scientist and entrepreneur. He has led climate change assessment reports for the Federal government, worked as a climate change impacts and adaptation advisor to clients in the private, public and not-for-profit sectors, has led scholarly research projects and taught courses in environmental science. He is the founder of Smart Shores, a company that offers coastal climate change impact assessment, surveying and automated landscape feature detection services using machine learning and artificial intelligence.
About the moderator
Laura Spitz teaches contracts, business law and tax. Her current research focuses on the line between subjects and objects in the common law legal system and the limits of their utility as categories in both law and society. She also writes about the difficulty of translating these categories into concepts cognizable in Indigenous legal systems. Her forthcoming co-authored article in the Harvard Environmental Law Review asks whether legal subjectivity is a useful strategy for advancing environmental law claims.
Sharing the Burden: Determination of Fossil Fuel Companies' Fair Shares (November 16)
Monday, November 16, 2020 - 12:00 - 2:00 PM
With fossil fuel companies being sued for their contribution to climate change, is Chevron really on the hook for 100% of climate costs when clearly we all contribute? Climate damages litigants need to advance a theory about who has done enough to cause climate change that they could be sued and how those costs should be shared among defendants. What is the role of "contributory negligence"? How should potential government plaintiffs respond to accusations of "climate hypocrisy"?
Panelists
Dr. Benjamin Franta, Stanford Law 
Andrew Gage, West Coast Environmental Law
Dr. Robert Gifford, University of Victoria
Rick Heede, Climate Accountability Institution (Invited)
Host institution: Centre for Law and the Environment, Allard School of Law, University of British Columbia
More about the Panelists
Dr. Benjamin Franta is a JD-PhD Candidate at Stanford Law School and the Stanford Department of History, where he studies the history of fossil fuel companies. He's served as a consulting expert for climate lawsuits in the US and is the Director of Accountability Research at the Climate Social Science Network, housed at Brown University. He holds a separate PhD in applied physics from Harvard University and is a former research fellow at the Harvard Kennedy School of Government.
Andrew Gage, an environmental lawyer for more than 20 years, is the project lead for West Coast Environmental Law's Climate Change program. Under his direction the program has focused on the legal and professional consequences – to industry, government and professionals – of failing to address climate change. His current work focuses on helping BC communities understand the climate change costs that they are already facing and the role of the fossil fuel economy in causing those costs.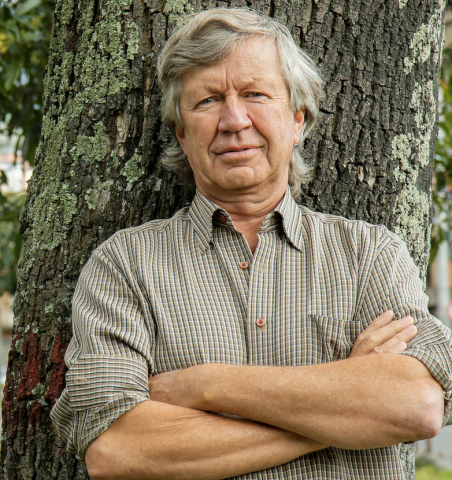 Richard Heede leads Climate Accountability Institute's disruptive "Carbon Majors" project that traces carbon dioxide emissions to the largest corporations that produce and market carbon fuels worldwide. CAI was founded in 2011 to provide the scientific basis for leveraging climate stewardship by oil, gas, and coal producers. Richard published his thesis A Geography of Carbon in 1984 and has pursued sensible action on climate ever since.
Robert Gifford is an environmental psychologist who is Professor of Psychology and Environmental Studies at the University of Victoria. A Fellow of the American Psychological Association, the Canadian Psychological Association, the Association for Psychological Science, the International Association of Applied Psychology, he was recently inducted into the Royal Society of Canada. Professor Gifford is the author of 150 refereed publications and book chapters, five editions of Environmental Psychology: Principles and Practice, and the editor of Research Methods for Environmental Psychology. He also served as the Chief Editor of the Journal of Environmental Psychology for 14 years.
About the moderator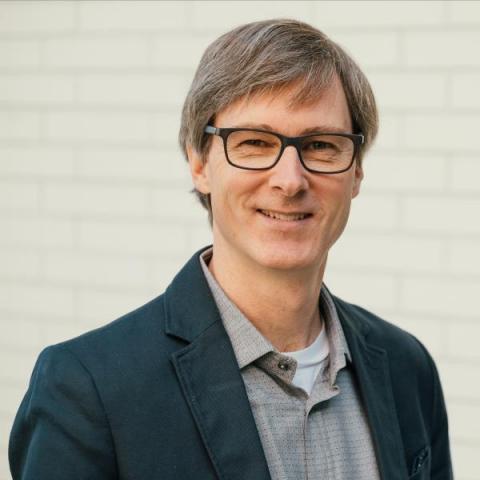 Professor Stepan Wood's research relates to corporate social responsibility, sustainability, globalization, transnational governance, voluntary standards, climate change, and environmental law. He leads the interdisciplinary Transnational Business Governance Interactions (TBGI) project, an international research network that examines the drivers, dynamics, and impacts of competition, cooperation, coordination, and conflict among transnational initiatives to regulate global business.
Putting it Together: Implications for Investors, Lenders, Insurers, Markets, Campaigners and More (November 23)
Monday, November 23, 2020 - 12:00 - 2:00 PM
What are the implications for fossil fuel companies, insurance companies, investors and markets if some of the growing number of lawsuits brought by governments against fossil fuel companies for climate costs are successful?
Panelists
Lindene Patton, Earth and Water Group 
Priyanka Vittal, Greenpeace Canada
Alex Bernhardt, MMC and Mercer 
Sharon Eubanks, National Whistleblower Center

 
Host organization: West Coast Environmental Law
More about the Panelists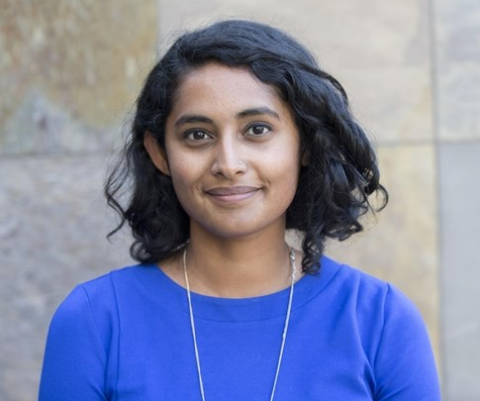 Priyanka Vittal is legal counsel at Greenpeace Canada.  She advises on a wide range of issues including criminal law, protest law, environmental assessment law, administrative law, civil litigation, defamation law and constitutional law. Newer emerging areas in which she practices and is interested in are climate law, in particular corporate climate accountability and fossil fuel divestment; and movement law which focuses on building power of communities through legal and political strategies. Her practice also looks at the closing of civil spaces and the corporatization of legislation. Prior to that, she practiced law in the areas of administrative, municipal and environmental law at a small boutique firm in Toronto. 
Alex Bernhardt is a Director in the Marsh & McLennan Advantage group at Marsh & McLennan Companies (NYSE: MMC) where he is responsible for developing innovative strategies across Marsh & McLennan's businesses to address some of the largest issues facing society in the 21st century including climate resilience and the catastrophe protection gap.  Previously, Alex worked at two of the company's businesses – Mercer and Guy Carpenter.  At Mercer Alex led the firm's Responsible Investment team in North America where he supported climate-related strategy engagements with asset owners controlling more than $800B in assets.
Currently Chief Counsel with the National Whistleblower Center in Washington, D.C., Sharon Eubanks previously served as lead counsel of behalf to the United States in the Department of Justice's civil racketeering case against the tobacco industry, United States v. Philip Morris USA, et al., the federal tobacco litigation.  Following a nine-month trial, the federal district court found that the major U.S. cigarette companies violated the civil provisions of RICO and committed fraud on a massive scale.  Sharon has taught trial advocacy at George Washington University School of Law.  She is co-author of the book, Bad Acts:  The Racketeering Case against the Tobacco Industry.  Sharon is a member of the Board of Trustees for Center for International Environmental Law.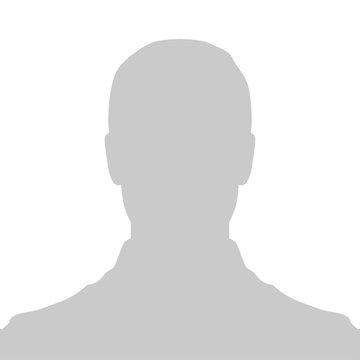 "Lindene Patton is a strategic advisor with deep experience in large loss litigation strategy / recovery; climate attribution; risk management; product development; corporate advocacy; compliance; real property data and analytics; specialty risks (professional liability, D&O, nuclear liability schema, cyber security liability, environment); sustainability and resilience.
...
[She is a] Recognized thought leader in climate attribution liability, financial risk management, resilience assessment and defining the role of government and corporate governance, state and federal regulations, and compliance audit."
Bio excerpted from Earth and Water Group
About the moderator
Andrew Gage, an environmental lawyer for more than 20 years, is the project lead for West Coast Environmental Law's Climate Change program. Under his direction the program has focused on the legal and professional consequences – to industry, government and professionals – of failing to address climate change. His current work focuses on helping BC communities understand the climate change costs that they are already facing and the role of the fossil fuel economy in causing those costs.
---
Centre for Law and the Environment