Addressing the Negative Effects of Law Student Debt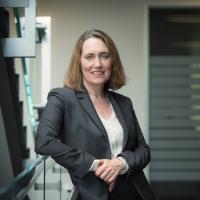 Catherine Dauvergne, Q.C.
Professor (on leave)
Jul 27, 2020
The Allard School of Law is pleased to launch its Post-graduation Debt Repayment Assistance pilot project for the graduating class of 2020. Although we did not design this program to coincide with a global pandemic, current conditions for graduating students make this initiative extremely timely.
Post-graduation debt relief adds an important new dimension to our on-going work to make legal education financially accessible. There are several dimensions to financial aid for law students. The traditional approach has been to direct as much funding as possible to students during their law school years, to mitigate the amount of debt that they may need to incur to complete a law degree. But as the cost of legal education has increased over the years, this approach has led to three problems.
We are truly excited to be formally opening this pilot at a time when law students' anxiety levels about their future income are higher than ever. 
The first problem is that the Allard School of Law does not have enough funding to meet our students' financial needs. Although we annually devote approximately $1.2 million dollars to student bursaries, this amount falls persistently about $1 million short of aggregated student need. Furthermore, this calculation of need is based on provincially standardized measures. It is certainly not extravagant, and for some, it will not be nearly enough.
Taking on debt to complete a legal education is not in-and-of itself a bad thing. A legal education is valuable. A good investment. And it is absolutely reasonable to expect students to contribute to the cost of their education, especially in a profession where median remuneration puts most lawyers comfortably among the middle class. Indeed, more than 80% of our students (who have debt, not all do) have paid off all of their student debt within five years of graduation. But this generally optimistic picture does gloss over the second and third problems.
The second problem is that comfort with debt tends to be a middle-class and upper middle-class phenomenon. For students coming from families with mortgages in British Columbia's lower mainland, borrowing $30,000 per year for law school (a reasonable estimate for a single, childless student with no savings and no employment) is not beyond the pale. But for those coming from lower socio-economic backgrounds, debt of this nature is often unimaginable. More than any other demographic group in our society, this group of people are underrepresented at law school. Getting student financial aid right is a vital piece of the puzzle as we seek to address this chronic underrepresentation.
Finally, the third problem revealed by survey data over the years is that high levels of student debt influence career choices. This result is undesirable within the legal profession in particular because much of the important and socially valuable legal work that contributes directly to addressing our access to justice crisis is remunerated at the low end of a very wide range of remuneration within the profession. Many lawyers find immense personal satisfaction working in social justice roles where they earn less money than they would elsewhere. They understand this choice. But heavily indebted recent graduates are not able to make this choice. This is even more true for new lawyers who are supporting families.
The Post-graduation Debt Repayment Assistance program addresses these latter two problems head on. It assures those considering law school that we will support them in the event that their law-school related debt is not manageable.
As you can imagine, there are a lot of details to get right in designing this program. Over the five years of our pilot, we will test our analysis and refine our answers to these questions. The centrepiece of the program is Statistics Canada's "market basket measure" which creates a picture of a feasible, though modest, standard of living for families of different sizes in different locations. The program uses this measure to determine eligibility.  For graduates who qualify for this program over a ten-year period, the law school will repay their law school debt in its entirety.
We are truly excited to be formally opening this pilot at a time when law students' anxiety levels about their future income are higher than ever. This program allows us to make the best, most carefully targeted, use of our student aid dollars. It's an important addition to our on-going efforts to make legal education available to all qualified students regardless of their financial circumstances. In our 75th anniversary year, this is a gift we are giving to the next 75 years of the law school.
Visit the Post-graduation Debt Repayment Assistance (PGDRA) program webpage to learn more. 
---