Catherine Dauvergne, KC (on leave)
Professor
B.A., M.A., (Carleton), LL.B. (UBC), Ph.D., ANU
Profile
Professor Dauvergne has been working in the area of refugee, immigration, and citizenship law over the past quarter of a century.  For a decade she held the Canada Research in Migration Law.  In 2012, Dauvergne was named a Fellow of the Trudeau Foundation in recognition of her contributions to public discourse in Canada. In 2019 she was honoured with a Queen's Counsel designation. She has written three books that take a broad perspective on the theoretical underpinnings of the interrelated fields that comprise border law, including considering how human rights principles and discourses fit into a migration and citizenship framework. Dauvergne is also an editor or co-author of five other volumes, including Canada's immigration and refugee law casebook.  Much of Dauvergne's work engages feminist critique of the law, and the place of women in immigration, refugee, and citizenship laws. Catherine Dauvergne served as the eighth dean of the Peter A. Allard School of Law from 2015-2020.
Courses
Previously taught at Allard Law: 
Immigration Law
Refugee Law
Public Law
Transnational Law
PhD Seminar
Publications
Books
The New Politics of Immigration and the End of Settler Societies Cambridge University Press, 2016
Making People Illegal: What Globalization Means for Migration and Law, Cambridge University Press, 2008.

Humanitarianism, Identity and Nation: Migration Laws of Australia and Canada 

2005, UBC Press.

Research Handbook on the Law and Politics of Migration

, editor, Edward Elgar Press, forthcoming 2021.

Immigration Law in Canada – Cases, Materials, and Commentary,

3rd edn Emond Montgomery 2020, with Sharry Aiken, Colin Grey, Gerald Heckman, Jamie Liew, and Constance Mackintosh (co-author 2nd edn 2015).

Gender in Refugee Law

, Routledge, 2014, co-edited with Efrat Arbel and Jenni Millbank

Gendering Canada's Refugee Process,

Status of Women Canada, 2006 (lead author with Agnes Huang and Leonora Angeles)

Jurisprudence for an Interconnected Globe

, Ashgate Press, 2003 (editor)
Recent Articles
'Gendering Islamophobia to better understand migration laws'

Journal of Ethnic and Migration Studies

46 (12), 2569-2584

'Revisiting The New Politics of Immigration' International Migration online pre-published 2020
'Excluding Women'

International Journal of Refugee Law

(2019) 31 (1), 1-29 (with Hannah Lindy)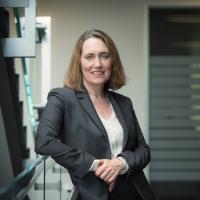 Organization Affiliations
Centre for Feminist Legal Studies
Research Interests
Immigration and refugee law
Public and constitutional law
Transnational law
---
How do we explain the new global politics of immigration, and what are the implications for the regulation of migration?
---