What is happening at Pan American Silver's Escobal Mine?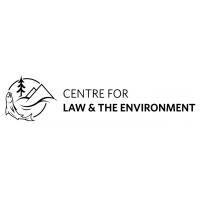 Centre for the Law and the Environment Assistant
Nov 12, 2019
The Centre for Law & the Environment is proud to co-host a special event at the Allard School of Law to spotlight the Xinca indigenous people's past and ongoing resistance to human rights violations at Pan American Silver's Escobal mine in Guatemala, the world's second-largest silver mine.
The main speaker, Luis Fernando Garcia Monroy, is visiting Canada as an official delegate of the Xinca Parliament. He was also a named plaintiff in the British Columbia lawsuit against Pan American Silver's predecessor at Escobal mine, Tahoe Resources. The lawsuit was brought after mine security shot community members who were demonstrating peacefully outside the mine. After purchasing Tahoe Resources, Pan American settled the case in July 2019, acknowledging that the shooting violated the protesters' rights and apologizing to the victims and the community. The problems with the mine did not stop with the legal settlement. Although the mine's licence is suspended and a consultation process was ordered by the Guatemalan courts, the community continues to maintain that the company is not respecting their human and indigenous rights.
After Luis shares his story, we will hear from Joe Fiorante, QC, plaintiffs' lawyer in the Tahoe Resources case, and Professor Mark Harris of the Social Justice Institute at UBC. The discussion will be moderated by Professor Juanita Sundberg of the UBC Geography Department.
Simultaneous Spanish-English translation will be provided generously by Co-Development Canada. 50 headsets are available on a first come, first served basis.
The event is free and no registration is required, unless you want to reserve a simultaneous translation headset, in which case please click here (first come, first served). Also, there will be food!
Check out the event page on Facebook.
We are partnering with Students for Mining Justice, MiningWatch Canada, the Mining Justice Alliance, the UBC Office of Regional and International Community Engagement and other organizations to stage this event.
The panel session will be followed by a peaceful action elsewhere on campus designed to bring attention to UBC's connection with Pan American Silver and its founder and chairman, Ross Beaty.
Join us for this important event!
---
General Audience

Community & Culture

Centre for Law and the Environment