Sign the Zero Emission University pledge and open letter!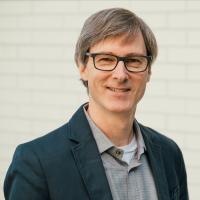 Oct 11, 2019
Air travel is a big part of most academic researchers' lives. We fly much more than most other people. Workshops, conferences and research often lead us to travel by air several times a year. Racking up an impressive list of conference presentations, public lectures and international research travel is seen by many researchers, university administrators and peer evaluators as crucial for receipt of tenure, promotion, grants, awards and merit pay.
Yet a growing number of academics recognize that our jet-setting culture is inconsistent with facing humanity's climate change emergency.
A group of academic researchers affiliated with the Peter Wall Institute for Advanced Studies at UBC has launched the zero emissions university initiative to address this problem. One part of the initiative is a personal Climate Pledge to reduce our academic work-related travel emissions. I have already reduced my air travel substantially from what it was ten years ago, in an effort to cut my carbon footprint. I did this in an ad hoc, unplanned way. I've just signed the pledge, making a series of specific commitments that I can implement in a more systematic way.
But individual action is only a small part of the solution. The problem is institutional and systemic, and it requires institutional and systemic solutions.
It requires changes to universities' and research funding agencies' policies and practices that encourage and reward frequent air travel, that don't take air travel emissions into account in climate change planning. It requires institutional support and incentives for dramatic reductions in academic air travel.
So a second part of the zero emission university initiative is to urge universities and other academic institutions to change the policies and practices that support a culture of academic air travel. The initiative encourages researchers to draft open letters to their respective institutions calling for these changes. The UBC open letter calls on the university to:
Enhance high quality videoconferencing technology
Create tools and incentives for individuals to track their work-related travel emissions
Reduce the emphasis on travel in merit and promotion decisions
Create incentives to reduce the travel emissions of invited visitors to UBC; and
Work with external agencies to reduce travel emissions associated with research grant adjudication and external program reviews.
These are relatively modest steps along a road we will soon have no choice but to travel. I just signed the open letter. I join the initiative's organizers in encouraging academics elsewhere to draft open letters to the leaders of their own universities and institutions, or to take other steps to urge those leaders to take action.
As academics, we are members of a culture that puts a high value on an activity–frequent air travel–that contributes to the very climate emergency that more and more of us are committed to resolve. Understandably, this is a source of great cognitive dissonance for many of us. But academic researchers are also amongst the most privileged segments of society, and this position of privilege both enables and, in my view, obliges us to do everything we can to transform our carbon-intensive culture.
So, sign the pledge. Follow through with actual reductions in your work-related travel emissions in line with the best science to keep the Earth within 1.5 degrees of warming. For Canadians, this means limiting yourself to one or two substantial round trips per year by 2030, less if possible. And push your universities, funding agencies and other relevant institutions to make the systemic and cultural changes needed to make your individual choices meaningful.
---
General Audience

Community & Culture

Centre for Law and the Environment