Faculty Profile: Dr. Carol Liao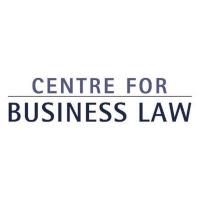 Jun 4, 2017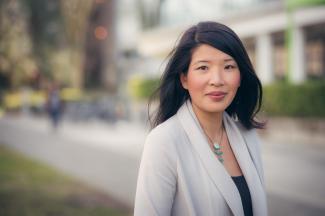 Dr. Carol Liao recently joined the Allard School of Law from the Faculty of Law at the University of Victoria. Dr. Liao specializes in business law, corporate governance, economic analysis of law, and the emerging field of social enterprise law. She earned a Ph.D./S.J.D. from the University of Toronto and UBC (Joint Program). Prior to her graduate studies, Dr. Liao was a senior associate in the Mergers and Acquisitions Group of Shearman & Sterling LLP (New York). She is a former law clerk of the BC Court of Appeal, and an alumna of the Allard School of Law.
What attracted you to the Allard School of Law?
This is a really exciting period of growth at the Allard School of Law and there is a lot of energy in the Faculty. Of course, the Centre for Business Law was the main attraction for me. It was hard to resist given the Centre's close connections with the legal profession, group of respected business law scholars, exciting new initiatives in the J.D. curriculum, and links across UBC as leaders in innovative research. I think the Allard School of Law is poised to become one of the world's leading institutions in the field of business law. Who wouldn't want to be a part of that?
What do you enjoy most about teaching?
That's easy – the students. Teaching and mentoring are some of the most rewarding aspects of my academic career. I am energized in front of a classroom, and have always been lucky to have incredibly engaged, sincere, and generous students. I want my students to thrive. Nothing is more enjoyable as a professor than helping students reach the goals they set for themselves. My hope is to inspire students to become critical thinkers, thoughtful professionals, and engaged global citizens. I am constantly seeking out ways to improve the classroom experience with that in mind.
How did you first become interested in business law, and more specifically corporate governance and social enterprise law?
Well, there was no epiphany or anything like that. When I was in law school the opportunity to practise in New York came up, and I took it. It wasn't until I got to New York that I realized I was hooked. My interest in corporate governance started when I worked on the 2005 split of Viacom into two separate publicly traded companies, Viacom and CBS. It was one of the largest transactions of that type ever completed, and I was quite junior at the time, but the governance issues were fascinating to me. That was the start of many interesting corporate deals for me. Now as an academic, I've had the opportunity to engage in several governance projects with businesses and organizations like the Institute of Corporate Directors, and to collaborate internationally with world class scholars. It's been an amazing time and I've been very lucky.
As for social enterprise law, it's a new and emerging field. Increasingly we are seeing organizations integrating business concepts with social activism. The question is whether new laws are needed to foster, legitimize, and regulate businesses that identify themselves as social enterprises. A few years back there were some new 'hybrid' corporate legal forms being implemented in the United Kingdom and United States that were also being contemplated here in Canada. BC and Nova Scotia have adopted versions of the UK community interest company, for example. As a corporate legal scholar educated in Canada and trained in the United States I was well positioned to compare different models, and was surprised to find that the legal features of certain American hybrids were similar to or even weaker than Canada's existing legal model of governance. So, I think we can do better. Social enterprise laws have the potential to make a positive impact on society, but there is also the risk that new laws could only perpetuate the status quo, or worse, lead companies to erroneously think they need a new legal structure in order to pursue a social mandate. Forthcoming books like The Cambridge Handbook for Social Enterprise Law, which I've contributed a chapter to, suggest a growing interest around the world in this new field of law. 
What research topics are currently of particular interest to you?
Oh boy, there are a lot. My broad focus right now is on corporate law and sustainability. In 2018, I'll be co-editing a collection on sustainable business models with Dr. Beate Sjåfjell of the University of Oslo. In the pipeline, I'm looking at issues in social finance (particularly socially responsible investment and impact investing), corporate board diversity, and alternative business structures for the legal profession to address access to justice.
I expect that in the near future my research will broaden to include comparative analysis with Asia. China's rising stature has had major implications on global capital markets and business. There are some esteemed scholars here at the Faculty leading in Asia-Pacific research, and I understand the Centre for Business Law and the Centre for Asian Legal Studies will be collaborating on future events, which will be fantastic.
---