Robert Danay
Tort Law (Law 503E)
Robert Danay is a litigator with British Columbia's Ministry of Attorney General's Litigation Group in Vancouver (formerly with the Department of Justice Canada). He has represented the provincial and federal governments in a wide variety of high profile civil, constitutional and administrative law cases at all levels of court in Canada. Mr. Danay earned a B.Sc. from the University of Toronto, an LL.B. from the Osgoode Hall Law School and a B.C.L from the University of Oxford. He also clerked for the Deputy Chief Justice of the Constitutional Court of South Africa. 
He has taught courses ranging from Law and Technology, Administrative Law, Public Law, Torts and the Law of Evidence at UBC's Allard School of Law as well as at the University of New Brunswick Faculty of Law. 
Mr. Danay has published scholarly articles on topics ranging from internet defamation to the standard of review in administrative law in journals such as the McGill Law Journal, the University of Toronto Law Journal, the University of British Columbia Law Journal, the Yale Journal of Law and Technology, the Hong Kong Law Journal, and the South African Journal on Human Rights.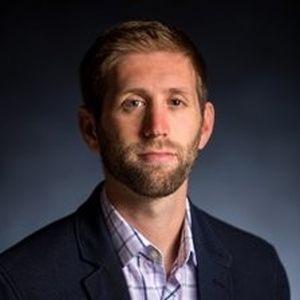 ---
Samantha Davey
Canadian Public Law (Law 505) & Administrative Law (Law 509) & Canadian Criminal Law and Procedure (Law 525)
Samantha graduated from UVIC in 1998 with a Bachelor of Commerce degree then went on to complete her Bachelor of Laws at UBC in 2002. She has practiced criminal law as a Federal Crown prosecutor for the entirety of her career and appears regularly in both B.C. Provincial and B.C. Supreme Court. Samantha has extensive experience assessing police reports for charge approval, litigating applications made under the Canadian Charter of Rights and Freedoms, and conducting trials.  She also worked for several years as the assigned Crown in the Drug Treatment Court of Vancouver program.  Outside of her role as Crown Counsel, Samantha is an active member of legal community having sat as Chair of the Canadian Bar Association's Vancouver Criminal Justice Sub-Section and as an elected member of Provincial Council.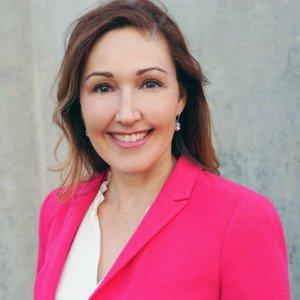 ---
Tracey Ferreira
Ethics and Professionalism (Law 588) 
Tracey Ferreira currently works for the Public Prosecution Service of Canada and has 15 years of experience as a criminal litigator. Her areas of practice include drugs, firearms, regulatory, immigration and proceeds of crime offences. She regularly mentors young lawyers and provides training to police on drug investigations. 
Prior to her role as counsel, she worked for a number of non-profit organizations such as Alberta Law Line and the Law Courts Education Society of BC.
She obtained her law degree from the University of Alberta in 2008 and her undergraduate degree in English Literature from the University of British Columbia in 2005.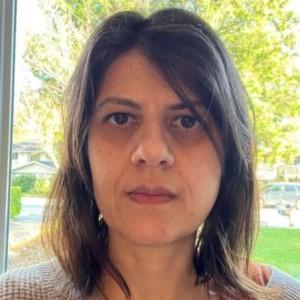 ---
Perbeen Mann
Canadian Private Law (Law 515)
Professor Mann is a graduate of the University of Alberta law school and was called to the bar in British Columbia in 2001. She is a Senior Crown Counsel and Team Leader, specializing in drug offences and organized crime related prosecutions with the Public Prosecution Service of Canada. She is the past recipient of three Public Prosecution Service of Canada Team Achievement Merit Awards and appears routinely throughout British Columbia in Provincial Court and Supreme Court.
Professor Mann has been teaching at UBC Peter A. Allard School of Law since 2018. Her teaching interests include criminal law and contracts law. 
Professor Mann is a Board Trustee with Surrey Crime Prevention Society where she promotes youth leadership in crime reduction initiatives and strategies. As a Co-Champion with the National Council of Racialized Employees at the Public Prosecution Service of Canada, she actively promotes equity and diversity in the workplace on behalf of her colleagues. 
 
---
Kim Willey
Property Law (504)
Professor Kim Willey is a practicing corporate commercial solicitor, and she was called to the Bar in British Columbia in 2005 and has been a practicing member of the Bermuda Bar Association since 2012. Professor Willey has a PhD from the University of Cambridge, a Master's in Law from Osgoode Hall at York University in Toronto, Canada and an LL.B. and M.B.A from the University of Victoria.
Professor Willey has been an Adjunct Professor with the UBC LLM Graduate Program since 2021, and an Adjunct Professor with the Faculty of Law at the University of Victoria since 2021. Professor Willey teaches in the areas of business associations, secured transactions and property law.
Professor Willey's research focuses on corporate governance and accountability, and she is the author of "Stock Market Short-Termism Law, Regulation, and Reform" (2019), which includes a forward by Martin Lipton, founding partner of the law firm of Wachtell, Lipton, Rosen & Katz.