Ronald Davis
Associate Professor Emeritus
LL.B. Toronto 1990, S.J.D. Toronto 2004
Profile
Ron Davis' research interests are pension law, corporate law, trust law, law and economics, law and society, and insolvency law. His doctoral dissertation concerned the role of pension funds in corporate governance, focusing on the potential exercise of control over these activities by the employee-beneficiaries and whether such control could lead to increased corporate social responsibility. Professor Davis received a Capital Markets Research Fellowship and a Social Sciences and Humanities Research Council Doctoral Fellowship for this project.
He is the author of books and articles on pension law, corporate governance and insolvency law, and has presented papers on these topics both nationally and internationally. Professor Davis was called to the Bar of Ontario in 1992, thereafter joining the pension law practice of Koskie Minsky in Toronto. Prior to joining the Allard School of Law in 2003, he taught Occupational Health and Safety and Worker's Compensation Law at the University of Toronto's Law Faculty, as well as Pension and Benefits Law at the Faculty of Law, University of Western Ontario. He has lectured to the Osgoode Hall Law School LL.M. Specialization in Securities Law Program, as well as to the Investment Management School (sponsored by the Schulich School of Business, York University and Mercers Consulting) and taught at the Civil Law Symposium of the National Judicial Institute. Since joining the Faculty, Professor Davis has received the UBC Law Class of '68 Research Award and a University of British Columbia Teaching Development Scholarship.
Courses
Corporations Law
Pension and Benefits Law
Trust Law
Economic Analysis of Law
The Regulatory State
Publications
Democratizing Pension Funds: Corporate Governance and Accountability (Vancouver: University of British Columbia Press, 2008)
Business Organizations: Principles, Policies and Practice co-authored with Robert Yalden, Janis Sarra, Paul D. Paton, Mark Gillen, and Mary Condon (Toronto: Emond Montgomery Publications Limited, 2008)
Director and Officer Liability in Corporate Insolvency , co-authored with Janis Sarra (Butterworths Canada: Markham & Vancouver, 2002)
"Investor Control of Multi-national Corporations: A Market for Corporate Governance Based on Justice and Fairness?", Chapter 5, 131-155, in Janis Sarra, ed., Corporate Governance in Global Capital Markets (Vancouver: University of British Columbia Press, 2003)
"The Bonding Effects of Directors' Statutory Wage Liability: An Interactive· Corporate Governance Explanation" , (2002) 24 Law & Policy 405
"Corporate Assets As a Trust: For Whom Are Corporate Officers Trustees? The Role of Incentives" (2003) 10 International Insolvency Review 1
"The Enron Pension Jigsaw: Assembling Accountable Corporate Governance by· Fiduciaries" (2003) 36 UBC Law Review 541
Publications listed on the Law Library Faculty Research Publications Database.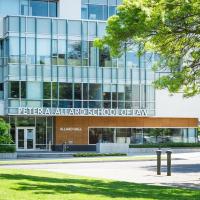 Research Interests
Business, corporate and commercial law
Law and society
Trusts and equity
---