Nigel Baker-Grenier
Adjunct Professor
Profile
Nigel belongs to the Gisgahaast clan from the Gitxsan Nation. He is also Swampy Cree from Churchill, Manitoba. Nigel is an Adjunct Professor at the Peter A. Allard School of Law and an Associate at White Raven Law. He holds a Bachelor of Arts in the History Honours program at the University of British Columbia and a Juris Doctor from the Peter A. Allard School of Law.
Nigel has taught Indigenous Settler Legal Relations and is currently the instructor for the Indigenous Community Legal Clinic's seminar. His research focuses on the revitalization of Indigenous laws which are grounded in oral histories and traditions. Indigenous laws contain rich normative resources that are relevant today and robustly inform the rights and obligations of the contemporary world.
Nigel received the 2022 Courage in Law award from Indigenous Law Students Association, the Beverly McLachlin Legal Access Award in 2019 and the Fasken Martineau DuMoulin LLP Indigenous Entrance Scholarship in 2016. In 2021, the Western Journal of Legal Studies published Nigel's article "Kitimahkinawow ekwa Kitimahkisin: Pity and Compassion in Cree Law." In 2018, Nigel published an article in the University of Toronto Faculty of Law Review titled, "Esdii Wal: Gitxsan Law Grounded in Epistemology."
Nigel is a lead dancer for Dancers of Damelahamid, an Indigenous dance company based in Vancouver. He has developed and performed numerous works including; Spirit Transforming 2012, Flicker 2016, Talking Past Each Other 2018, and Mînowin 2019. Nigel has toured nationally and internationally as an artist. He has also assisted in organizing the annual Coastal First Nations Dance Festival. Nigel is also a pow-wow dancer and has travelled to powwows across Canada to compete in the Men's Grass and Men's Prairie Chicken dance styles.
Photo by: Farah Nosh
Courses
LAW 356.001 First Nations & Economic Development
This course applies to the Specialization in Aboriginal Law.
The economies of Indigenous communities are considered to be one of the fastest growing sectors of business in Canada, resulting in a growing area of law. Economic development by Indigenous people is considered one of the means towards self-sufficiency. Recent legal developments aimed at reconciliation, accommodation and regulatory improvement will assist Indigenous people in managing and prospering from their lands and resources.
The objective of this course is to provide students with practical grounding in the various legal and developmental issues that arise when Indigenous people engage in economic development initiatives. With a view to opportunities, barriers and recent developments, the topics canvassed will include: legal framework for community economic development, economic accommodation of Indigenous rights, negotiations, impact benefit agreements, corporate social responsibility, corporate structures, reserve land development, Indian Act issues, financing, and taxation. Case studies from the mining, pipeline and hydro sectors will be reviewed.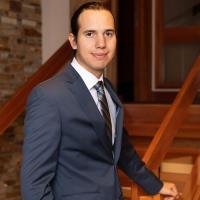 Organization Affiliations
---