Kim Webber
Indigenous Law Students Association Co-President
3L Student
Profile
Kim Webber was born and raised on the traditional territory of her ancestors, the K'ómoks people. K'ómoks lies on the border between the Kwakwaka'wakw and Coast Salish people. She holds K'ómoks and Qualicum ancestry on her mother's side, and Scottish and Irish on her father's side. Having grown up on the reserve, Kim received the full support of her community along her educational journey. This support has guided Kim along her path towards a career in law so that she can give back to her community in a meaningful way. 
Kim is starting 3L this year, and as the incoming Indigenous Law Students Association Co-President, Kim hopes she can create a safe space for Indigenous Students at Allard, while also ensuring we are supported and can have some fun too. She hopes that serving on the ILS Committee will help her in furthering those objectives.
In her time at Allard, Kim has served as the 1L Rep for ILSA, the 2L Rep for ILSA, and participated in the 2021 Kawaskimhon Aboriginal Rights moot.
When not endlessly reading for class, you can find Kim playing disc golf, tennis, or hiking. She also enjoys spending time with some of her best friends in Vancouver whom she met in law school.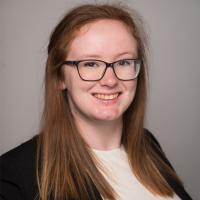 Organization Affiliations
---