Kate Gunn
Adjunct Professor
Profile
Kate Gunn is a partner at First Peoples Law LLP. Kate holds an LLM from the University of British Columbia, where her research focused on the interpretation of treaties between Indigenous Peoples and the Crown. She is also a founding member of the Justice and Corporate Accountability Project, a legal clinic which provides advocacy and support to communities affected by transnational corporate activities and resource extraction.
Courses
358D.002 Topics in First Nations Law: Topics in First Nations Law: Historical and Contemporary Issues
This course applies to the Specialization in Aboriginal Law.
Students in this seminar will acquire an understanding of the legal history, critical contemporary issues and possible future direction of Aboriginal law in Canada. Topics will include: European legal doctrines during the early years of colonization, Treaties, Aboriginal title, the oppression of Indigenous governance and legal systems, Indigenous resistance, the constitutionalization of Aboriginal rights, the Supreme Courts of Lamer and McLachlin, and the relationship between Aboriginal and Indigenous law.
An important objective of this course is to critically reflect on the social, political and economic forces that have and continue to influence the development of Aboriginal law in Canada. You are encouraged to enter fully into this process of critical reflection, with the aim of generating a respectful conversation about the underlying forces behind the historical and future development of Aboriginal law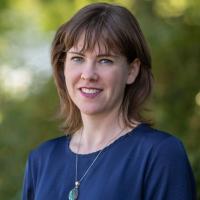 Organization Affiliations
---