Ijeamaka Anika
PhD Student
LL.B (Brookes), LL.M (UCL), PhD Candidate (University of British Columbia)
Profile
Ijeamaka Anika is a Ph.D. student at Peter A. Allard School of Law, where she completed her LLM as a recipient of the Allard Scholar Graduate Fellowship. Ijeamaka comes to UBC from Nigeria, where she held a teaching position at the University of Nigeria Nsukka. Her research focuses on international and transnational criminal law.
Ijeamaka obtained her LLB (Hons) from Oxford Brookes University and an LLM in Public International Law from University College London.
Her previous research and advocacy work focus on economic, social, and cultural rights, the medical and social impact of child marriages in Nigeria; human trafficking; and international humanitarian law in a domestic context.
In her Ph.D. studies, Ijeamaka examines the cross-fertilization of international criminal law jurisprudence on sexual and gender-based violence with domestic jurisprudence in various countries. Her research builds on public international law ideas, infused with feminist and post-colonial legal theories, governance, social rights, and cultural anthropology.
Ijeamaka is a recipient of the UBC Four Year Fellowship (FYF).
Supervisor: Benjamin Perrin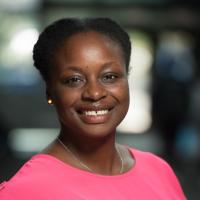 Research Interests
Criminal law and criminal justice
Feminist legal studies
Human rights
International law
Jurisprudence, legal theory, and critical studies
Law and social justice
Law and society
Law, gender and sexuality
Legal methodology and interdisciplinary approaches
Transnational law
---