Darwin Hanna
Adjunct Professor
Profile
Darwin Hanna is a founding partner of Callison & Hanna and is one of six Indigenous lawyers with the firm. In 2021, the firm celebrated 25 years of service to Indigenous Nations.   
He has worked for Indigenous Nations throughout British Columbia and the Northwest Territories on a wide array of legal matters with a focus on reconciliation, land claims, specific claims, community governance and development, and employment law. He is a member of the Law Societies of British Columbia and the Northwest Territories.  He was lead counsel for various precedent setting Specific Claims, including Siska Indian Band v. HMTQ, 2018 SCTC 2, Akisq'nuk First Nation v. Her Majesty the Queen in Right of Canada 2020 and Siska Indian Band v HMTQ, 2021 SCTC 2.  He is legal counsel for the only land claim negotiation process involving NWT Indigenous Métis.
For the past 20 years, he has been an Adjunct Professor at the Allard School of Law at UBC and has taught First Nations and Economic Development.  He is the author of Legal Issues on Indigenous Economic Development published by LexisNexis. He is a member of the working group of officials to explore how UNDRIP will be implemented in the NWT.
He was the recipient of the 2014 Premier's Award (GNWT) for Collaboration on the Wildlife Act Working Group which developed the new Wildlife Act. And, Callison & Hanna were the inaugural recipients of the Special Contribution Award of the Aboriginal Lawyers Forum, Canadian Bar Association, for recognition of the firm's contribution to addressing the various issues facing Aboriginal people in the law in 2013. Callison & Hanna was the recipient of the Aboriginal Business Award, BC Achievement Foundation in 2016.
He is director with the piyeʔwiʔx kt Language Foundation Society. He is a member of the Nlaka'pmux Nation from the community of Lytton. 
 
Courses
LAW 356.001 First Nations & Economic Development
This course applies to the Specialization in Aboriginal Law.
The economies of Indigenous communities are considered to be one of the fastest growing sectors of business in Canada, resulting in a growing area of law. Economic development by Indigenous people is considered one of the means towards self-sufficiency. Recent legal developments aimed at reconciliation, accommodation and regulatory improvement will assist Indigenous people in managing and prospering from their lands and resources.
The objective of this course is to provide students with practical grounding in the various legal and developmental issues that arise when Indigenous people engage in economic development initiatives. With a view to opportunities, barriers and recent developments, the topics canvassed will include: legal framework for community economic development, economic accommodation of Indigenous rights, negotiations, impact benefit agreements, corporate social responsibility, corporate structures, reserve land development, Indian Act issues, financing, and taxation. Case studies from the mining, pipeline and hydro sectors will be reviewed.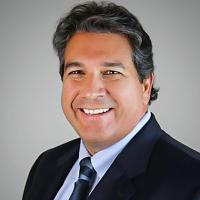 Organization Affiliations
---