Alexandra Flynn
Associate Professor
JD (Osgoode), LLM (Berkeley), PhD (Osgoode)
Profile
Professor Alexandra Flynn's teaching and research focus on municipal law and governance, administrative law, property law, and experiential education. She has published numerous peer-reviewed papers, public reports, media articles, and a book on how cities are legally understood in law and how they govern, including the overlapping geographies and governance of city spaces, and the formal and informal bodies that represent residents. She is currently working on a SSHRC-funded project which seeks to understand the legal relationship between First Nations and municipal governments, illuminating the legal obligations of municipal governments to consult and accommodate First Nations and Indigenous peoples. She is also working on several projects related to precariously housed people in Canadian cities, including the governance of personal property of precariously housed people, and human rights and tent encampments. 
Professor Flynn has a long history working in law and policy. Prior to entering academia, she practiced banking and securities law at Milbank, Tweed, Hadley & McCloy in New York, where she was the recipient of several Legal Aid awards. She also practiced Aboriginal Law at Ratcliff & Company in Vancouver, representing First Nations, and worked in a senior policy role at the City of Toronto focused on intergovernmental relationships.
Professor Flynn is a past TEDx speaker and a frequent media commentator. She has a long history of volunteer work in the areas of homelessness and access to justice.
Publications
Recent academic works:
Alexandra Flynn, "With Great(er) Power Comes Great(er) Responsibility: Indigenous Rights and Municipal Autonomy" (2021) 34 Journal of Law & Social Policy 111.
Full text: http://digitalcommons.osgoode.yorku.ca/jlsp/vol34/iss1/6
Alexandra Flynn & Estair Van Wagner, "A Colonial Castle: Defence of Property in R v Stanley" (2020) 98:2 Canadian Bar Review 359.
Full text: https://cbr.cba.org/index.php/cbr/article/view/4617
Mariana Valverde & Alexandra Flynn, eds. Smart Cities for Canada: Promise and Perils (Lorimer Press, 2020).
Full text: http://www.lorimer.ca/adults/Contributor/7405/Alexandra-Flynn.html
Doug Anderson & Alexandra Flynn, "Rethinking "Duty": The City of Toronto, A Stretch of the Humber River and Indigenous-Municipal Relationships" (2020) 58:1 Alberta Law Review 107.
Full text: https://www.albertalawreview.com/index.php/ALR/article/view/2612
Nicholas Blomley, Alexandra Flynn & Marie-Eve Sylvestre, "Governing the Belongings of the Precariously Housed: A Critical Legal Geography" (2020) 16 Annual Review of Law and Social Sciences. 
Full text: https://www.annualreviews.org/doi/abs/10.1146/annurev-lawsocsci-021020-105357
Alexandra Flynn & Mariana Valverde, "Where The Sidewalk (Toronto) Ends: The Governance of Waterfront Toronto's Sidewalk Labs Deal" (2019) 36 Windsor Y B Access Just 263).
Full text: https://wyaj.uwindsor.ca/index.php/wyaj/article/view/6425
Alexandra Flynn, "Operative Subsidiarity and Municipal Authority: The Case of Toronto's Ward Boundary Review"
Full text: https://digitalcommons.osgoode.yorku.ca/ohlj/vol56/iss2/2/
Recent media contributions:
Alexandra Flynn & Margot Young, "Provinces are partners, not parents, to their cities" in The Vancouver Sun (6 April 2021)    
Full text: https://vancouversun.com/opinion/alexandra-flynn-and-margot-young-provinces-are-partners-not-parents-to-their-cities
Amar Bhatia, Alexandra Flynn & Estair Van Wagner, "The Saturday Debate: Should tent encampments be left alone?" in The Toronto Star (12 December 2020).
Full text: https://www.thestar.com/opinion/contributors/the-saturday-debate/2020/12/12/the-saturday-debate-should-tent-encampments-be-left-alone.html
Brittany Andrew-Amofah, Alexandra Flynn & Patricia Wood, "As we restart life in our cities, being inclusive is key" in Globe & Mail (11 June 2020).
Full text: https://www.theglobeandmail.com/opinion/article-as-we-restart-life-in-our-cities-being-inclusive-is-key/
Anneke Smit & Alexandra Flynn, "Use of municipal emergency powers has gone too far" in Toronto Star (27 April 2020).
Full text: https://www.thestar.com/opinion/contributors/2020/04/27/use-of-municipal-emergency-powers-has-gone-too-far.html
Alexandra Flynn, "Rethinking municipal power in the time of COVID-19" in The Province (18 April 2020).
Full text: https://theprovince.com/opinion/alexandra-flynn-rethinking-municipal-power-in-the-time-of-covid-19 
For a list of Professor Flynn's publications, please visit: https://guides.library.ubc.ca/allardpubs#flynn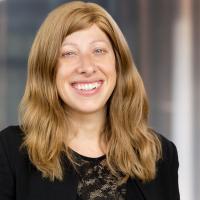 Organization Affiliations
Centre for Feminist Legal Studies
Centre for Law and the Environment
Indigenous Legal Studies
Research Interests
Administrative law and regulatory governance
Law and cities
Law and society
Property and real estate
Urban and municipal law
---