Alexandra Flynn
Assistant Professor
JD (Osgoode), LLM (Berkeley), PhD (Osgoode)
Profile
Professor Flynn's teaching and research focuses on municipal law and governance, administrative law, property law, and experiential education. Her previous project, "The Landscape of Local in Toronto's Governance Model," looked at the overlapping geographies and governance of city space, including the formal and informal bodies that represent residents. The project, which resulted in several peer-reviewed paper and public reports, conceptualized how cities are understood in law and how they govern. Professor Flynn recently began a SSHRC-funded project which seeks to understand the legal relationship between First Nations and municipal governments. The goal of this project is to illuminate the legal obligations of municipal governments, including the duty to consult and accommodate, to create reciprocal, respectful relationships with Indigenous peoples and First Nations.
In addition to these projects, Professor Flynn is fortunate to be a participant of Project Fact(s), which brings together academics and practitioners from across legal disciplines and professions to understand the many dimensions of the R. v. Stanley case. She is also contributing to a deeper understanding of the governance of "smart cities" in the City of Toronto, including the role and duties of Waterfront Toronto and Sidewalk Labs.
Professor Flynn has a long history working in law and policy. She practiced banking and securities law at Milbank, Tweed, Hadley & McCloy in New York, where she was the recipient of several Legal Aid awards. She also practiced Aboriginal Law at Ratcliff & Company in Vancouver, representing First Nations. Prior to entering academia, she worked in a senior policy role at the City of Toronto, where, amongst other files, she managed the city's review of the City of Toronto Act and negotiated a $152 million gas tax agreement.
Professor Flynn is a past TEDx speaker and a frequent media commentator. She has a long history of volunteer work in the areas of homelessness and access to justice.
Publications
For Professor Flynn's publications available on SSRN, go here: SSRN Page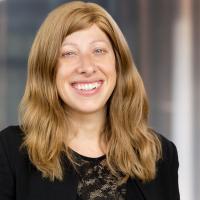 Organization Affiliations
Indigenous Legal Studies
Centre for Feminist Legal Studies
Centre for Law and the Environment
Research Interests
Administrative law and regulatory governance
Law and society
Property and real estate
Urban and municipal law
---