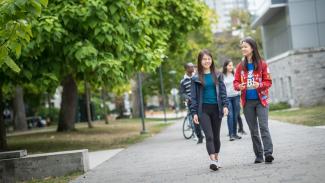 The Peter A. Allard School of Law at UBC is pleased to announce a generous donation from the Huscroft Family Charitable Trust in honour of William "Bill" S. Maclagan, KC (LLB 1986) to establish the Bill Maclagan Award in Law. This award will support domestic second- or third-year JD students who have demonstrated community service, volunteerism or leadership.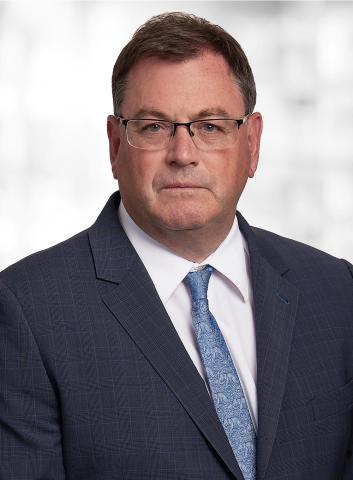 Bill Maclagan is recognized as a leading lawyer in Canada. After graduating from law school at UBC and clerking at the County Court and BC Supreme Court, he joined Russell & DuMoulin, and later Blake, Cassels & Graydon LLP (Blakes). Outside of his legal practice, he has shown exceptional dedication to community service and volunteerism including as the Chair of the Canadian Tax Foundation and the Vancouver Opera; a board member with the Washington Kids Foundation and Big Brothers; a Bencher with the Law Society of British Columbia; and a board member and Chair of the BC Sports Hall of Fame and its Foundation for over 20 years.
In making a $100,000 gift to establish the Bill Maclagan Award in Law, Patricia and Kevin Huscroft aim to recognize and honour Bill for his pro-bono service to the Huscroft Family Charitable Trust, and to the many other worthy causes he supports.
"Bill Maclagan has acted as our personal and corporate lawyer for over 25 years. During this time, while serving pro-bono as Trustee of the Huscroft Educational Trust, he dedicated countless hours to granting awards to post-secondary students," Patricia and Kevin Huscroft  noted. "We feel privileged to count him as a friend, and we respect him for all the community service work that he has done throughout his career. We trust that recipients of this award will emulate the professional excellence and support for his community that Bill has demonstrated through his professional and personal life."
On the significance of the gift, Dean Ngai Pindell remarked: "We are deeply grateful to the Huscroft Family Charitable Trust for their generosity in establishing this endowed fund. The Bill Maclagan Award in Law will help ease financial stress for community-minded students working toward finishing their law degrees, so they can more fully experience everything law school has to offer. This gift is especially meaningful because of the person it honours. Bill Maclagan is an exemplary member of the legal community, with a strong track record of volunteerism and giving at UBC and elsewhere. The law school has benefited from our long-standing relationship with Bill, and the Huscroft family's decision to recognize him in making this gift will serve as further inspiration to student recipients reaching for excellence in the legal profession."
When asked about the meaning of this gift and what impact he hopes it will have on students, Bill Maclagan shared: "I cannot think of a greater honour to me and my family than having the Huscroft family make this incredible donation and create this award in my name. I hope that the awards will lower some financial barriers and thereby assist deserving students to complete their studies, become great lawyers and contribute in a very meaningful way to our community however they choose to make use of a great education. Great lawyers are the cornerstone of a great society."
---